Our environmental,
social and governance
(ESG) agenda

Review by Jo Holden
Director of Sustainability
We are acutely aware that by aligning our purpose – realising possibility – to the long-term goals of society, we are most likely to create long-term sustainable value while driving positive outcomes for our business, the economy and the planet.

This approach provides the basis for a range of activities. We began in 2020 by establishing a Sustainability & ESG Board, to aid collaboration, reporting and shared learning across the business. The Board's first act was to undertake a Taskforce for Climate-related Financial Disclosure (TCFD) gap analysis, and a Climate Risk Assessment of 25 assets. This has enabled us to take significant steps towards understanding the climate
resilience of our business.

We've also made great progress towards measuring what we put back into communities by creating a bespoke Social Value Framework that can be consistently applied to our major developments, and voluntarily embedded biodiversity net gain considerations into our major development proposals.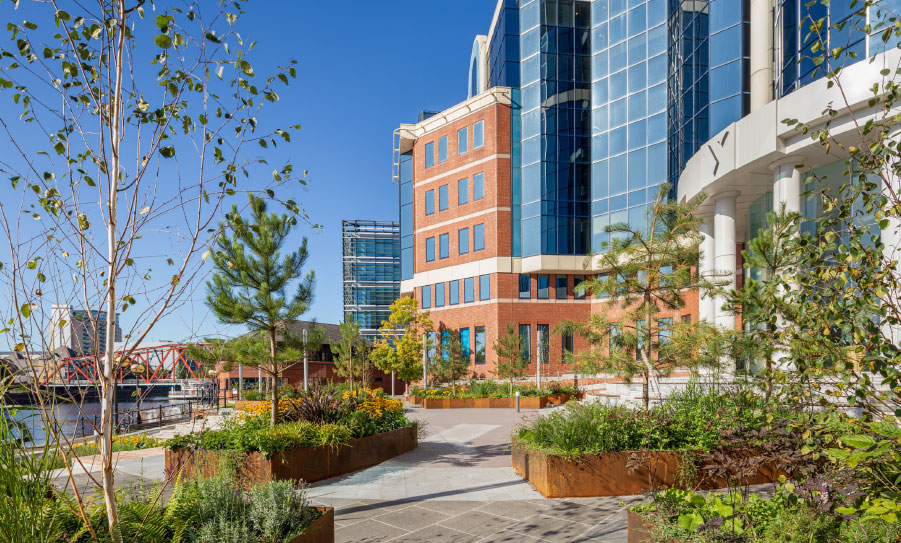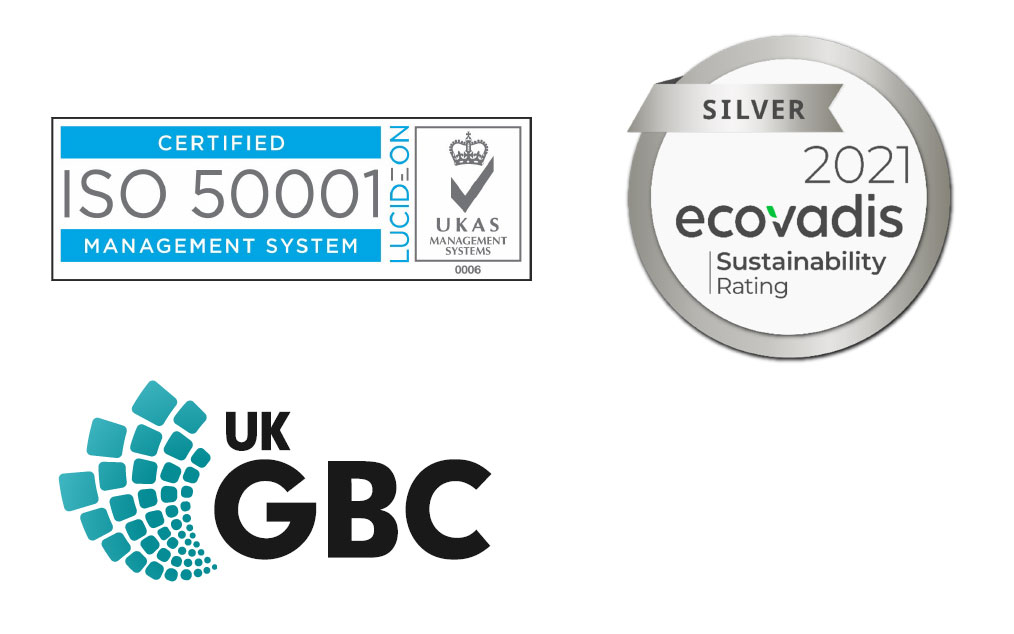 Certification and verification
Our energy management system has been re-certified to ISO 50001 standards for the third time, and we have committed the assets-in-scope to a Science Based Target of 68% reduction in carbon emissions intensity, and 25% reduction in energy use, by 2030.

We have verified six additional buildings at MediaCityUK as Net Zero Carbon, against the UK Green Building Council's (UKGBC) definition, creating the largest UK cluster of UKGBC Net Zero Carbon buildings, and bringing the Peel L&P total to sixteen.

We're proud to have received the Silver Medal for our environmental and social performance from EcoVadis, the globally recognised sustainability assessment platform.
At Peel L&P we recognise the responsibility we hold as a leader in regeneration projects, and we understand that this responsibility starts with a governance structure that involves our Executive and Senior Leadership Teams.
Our sustainability activities are reported quarterly by business unit to the Peel L&P Sustainability Board, which in turn reports quarterly to the executive leadership team board.

The Risk and Compliance Group keeps an overview on ESGrelated issues across the whole business.
The Peel L&P sustainability group and the green team both engage our practitioners in the delivery aspects of sustainability matters. A network of sustainability champions and energy champions ensure sustainability is embedded in everyday thinking.
View our governance structure for the leadership team here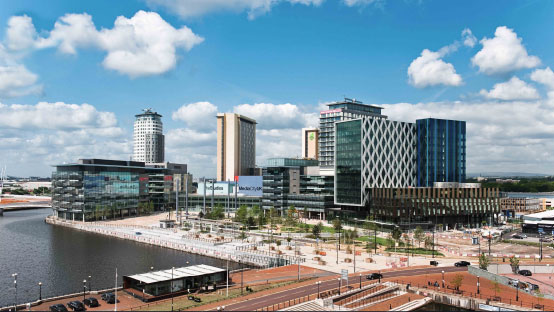 Download a copy of our 2019/2020 Sustainability Report
To download the report please submit your details below.
We'd love to keep in touch with the latest news and updates in our Peel L&P monthly round-up and keep you informed of next years report.