Operational review by Mark Whittaker
Executive Director of Property Investment & Management

Despite the impact of Covid-19 in 2020, our investment portfolio remained resilient. Overall occupancy and rent collection continued at rates of over 90 per cent, with limited exposure to the hardest-hit sectors: hospitality, leisure and non-essential retail.

We focused on maintaining close relationships with our customers, helping and supporting them in whichever way we could, including phased or deferred rent payments, while providing Covid-secure environments to enable them to continue to operate their businesses.

Valuations and yields across the different sectors have followed UK investment appetite; logistics, industrial and residential being the growth sectors, offices remaining stable, and retail remaining out of favour.
Towards the end of the financial year we completed a number of opportunistic investment sales as activity increased. At the same time we focused on various higher-returning opportunities in the investment market, such as the acquisition of Barton Square at TraffordCity, Manchester which completed shortly after the year end.

Our Estates team manages a land portfolio of 12,000 acres, providing £1.46 million per year in rent across 3,245 active agreements. During the year, rental income remained resilient and the team concentrated on regularising appropriate land tenancies, while bringing forward new initiatives including alternative land use, such as country parks, biodiversity, glamping and dog walking.

The Bridgewater Canal reported a successful year with a profit of over £1.1 million, exceeding the previous year's results. Our strategy is to continue to grow the popularity of the canal and its customer base, through additional moorings, technology modernisation and alternative uses (such as paddle boarding), while further enhancing its excellent natural and sustainability benefits.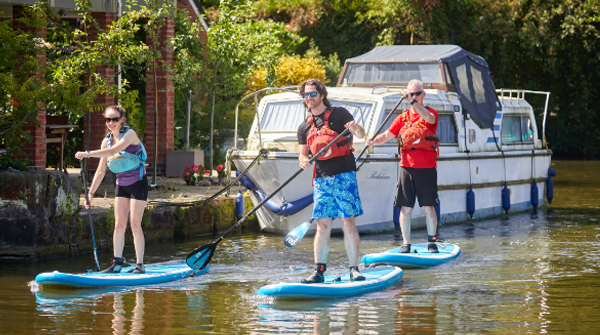 "We focused on
maintaining close
relationships with our
customers, helping and
supporting them in
whichever way we could"