Review by Carrie Westwell
Director of People & Culture

Throughout the challenges of 2020, the health and wellbeing of our people has been the top priority. We have focused on keeping teams connected, sharing information and supporting those struggling with their mental health due to the sudden and dramatic changes to everyday life we all experienced. We found ourselves dealing with a constantly shifting landscape and responding to evolving government guidelines and Covid-19 restrictions. Our support for our people ranged from providing guidance, information and keeping in touch with our furloughed workers, to the adjustment to working-from-home for the rest of our colleagues.
Finding new ways to support people became a priority too. Innovations have included 'Wellbeing Wednesday' online newsletters, training on resilience, managing and working remotely, promotions of access to mental health first aiders and updated mental health information. Virtual social events ranged from quizzes & afternoon tea to DJ sets, and video updates were streamed on business activity to keep our people informed and increase the visibility of the leadership team.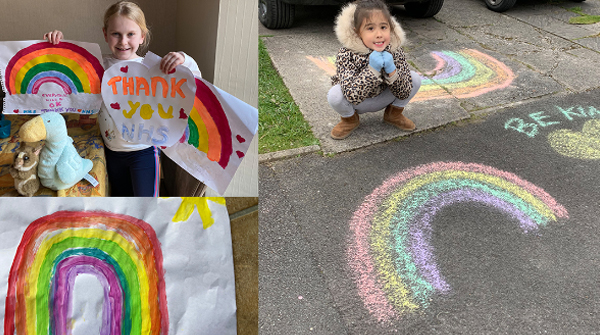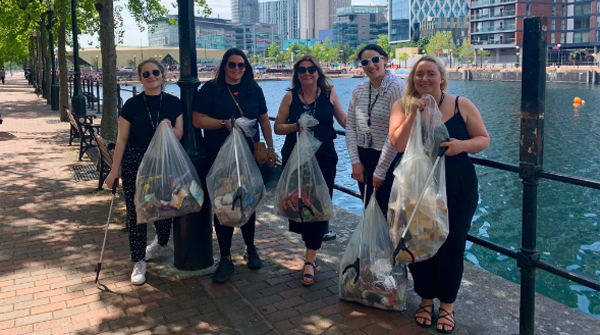 As lockdown restrictions began to ease, our focus shifted to implementing sustainable ways of working that meet the needs of individuals and the business. Engagement sessions were rolled out to communicate our re-focused vision, and to show how our teams can play their part in the delivery of our revised business strategy. A new online appraisal helped to make sure all our people understand the importance of their contribution to our goals. We've also embraced a new agile approach to work with a framework which allows teams to make their own decisions on what approach to agile works for their business area to meet personal and business needs. Looking ahead, we're putting more effort into partnerships and collaborations with skills and education programmes in local communities, such as Bolton Muslim Girls' school and Bolton School 6th Form students.
Our work also continues with the Greater Manchester Combined Authority and the Careers and Enterprise Company; we are a recognised Cornerstone Employer, supporting careers education across the region. We also became members of the Good Employment Charter promoting good employment practices including providing an inclusive workplace.
2021 also saw the roll out of our 'Next Gen' development programme, supporting the personal development and career aspirations of our early career professionals. The aim of the programme is to retain talent within the business, to ensure our heritage, skills and knowledge form part of a legacy for our next generation of managers and leaders.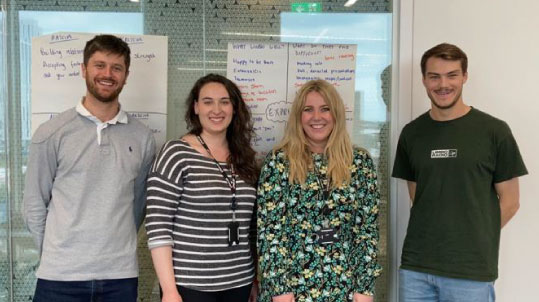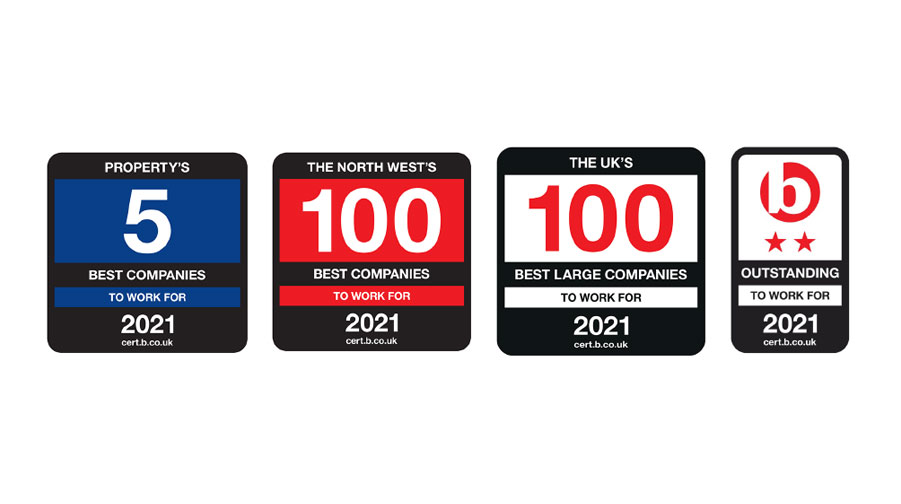 Peel L&P was recognised as a top regional and national employer in three of this year's Best Companies lists: we secured a place in the Top 100 Best Large Companies To Work For, the North West's Top 100 Companies To Work For, and placed third in the Top 5 UK-wide Property Sector Employers. We retained our two star accreditation, demonstrating outstanding levels of engagement with our people, and renewed our vision to improve on this position, setting a target for three star accreditation by 2025 and working in partnership with Investors in People going forward.