A dynamic waterfront
destination alive
with activity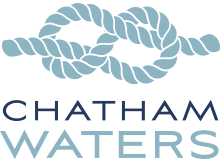 Covid-19 Update
"Covid-19 brings unprecedented and challenging times for everyone and the health and safety of our people, our partners and our contractors is paramount.
"For now, work continues across our sites and contractors are working in line with Government advice and social distancing.
"We understand the importance of keeping the country's economy going during this period of uncertainty and we will continue to work with our partners and contractors to support the Government in whatever way we can.
"We continue to monitor the Government's advice carefully and will review our activity on-site accordingly."
A Peel L&P spokesperson.
---
Chatham Waters is located on the mouth of the Medway Waterfront Peninsula in Kent and includes the regeneration of a 26-acre former historic naval dockyard. The regeneration proposals for Chatham Waters include the creation of a world class residential, commercial, retail and educational destination within a unique setting.
The former under-utilised brownfield site includes up to 950 new residential dwellings, ranging from 6 to 17 storey across four planned phases. The development will also benefit from the creation of a new waterfront boulevard, including bars, restaurants and specialist shops, promoting an al-fresco, cafe society.
Chatham Waters, part of Peel L&P's strategic waters project, offers an outstanding waterfront location on the picturesque Medway Estuary, yet still enjoying only a 40-minute commute into central London.
To discover what residential, retail and office opportunities are available, please contact us.
Also see:

https://x1developments.com/development/x1-chatham-waters/
http://www.peelstrategicwaters.co.uk/
Business Parks
& Logistics