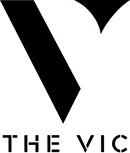 The Vic is a complete redevelopment of a character building in MediaCityUK. It is the anchor of Harbour Lane – an area with health, wellbeing and mindfulness at its core.
Communal spaces have been re-imagined inside and out to reflect the needs of modern business with Wi-Fi enabled areas dedicated to promote flexible co-working, innovation and creativity as well as natural green spaces to retreat to for quiet reflection and calm.
The Vic has been transformed to support a healthy work-life balance with on-site amenities such as a new bike store, locker and shower scheme, an enhanced 'Bean' café and spaces assigned to facilitate a programme of fitness and exercise.
The Vic has just been awarded net zero carbon status.
Availability
6,015 sq ft – 59,625 sq ft
To view The Vic in more detail please take a Virtual Tour
Download: The Vic Brochure