Energy &
Natural Resources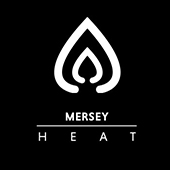 Liverpool Waters includes the regeneration of 60 acres of historic dockland to create a market leading, high quality, mixed use waterfront in central Liverpool. 
Liverpool Waters offers opportunities for new national and international business growth, retail and commercial opportunities and the development of up to 10,000 new homes.
To support this, Peel Energy is developing a heat network that will provide low carbon, cost effective heat and power to the Liverpool Waters development and surrounding areas. To deliver this, Peel Energy will establish a dedicated Energy Supply Company (ESCo) called Mersey Heat, which will build, own and operate the heat network.
The UK Government supports deployment of this combined heat and pwer (CHP) technology as part of the UK's drive to reduce carbon emissions by 80% of 1990 levels by 2050, encouraging its use where possible in new and existing buildings. The Government estimates that 14% of the UK's heat demands will be met by district heat networks by 2030. 
Mersey Heat will contribute towards the UK Government's C02 targets and help to make Liverpool a greener place to live, work and visit. 
To discover what opportunities are available, please contact us.
For more information, please visit: www.merseyheat.co.uk
Business Parks
& Logistics