28 Jan 2022
2022: Look ahead to Peel NRE projects
Take a look at some of the milestones our projects will reach in 2022 to help bring long-term investment and sustainable transformation to communities across the country.
- By year end – completion of an aggregate recycling facility at Port Salford near the A57 Liverpool Road in Eccles, Greater Manchester.
- Spring - outline planning application to re-develop the Peaksnook site in Carrington (Greater Manchester) for industrial use and a 40MW energy generation facility with Forsa Energy.
- Spring – planning decision due for proposals to develop a site for industrial use and energy generation at North Road, Ellesmere Port.
- March/April – Mersey Heat. Construction work to start on an energy centre at Great Howard Street alongside installation of a low carbon heat pipe infrastructure across Liverpool Waters' Central Docks neighbourhood.
- By summer – application submissions as part of the next steps in the UK Government's Contracts for Difference process to create up to 120MW of renewable energy capacity for wind projects in the Shetland Islands.
- Launch of Peel NRE's new electric vehicle charging brand including a programme of nationwide installations.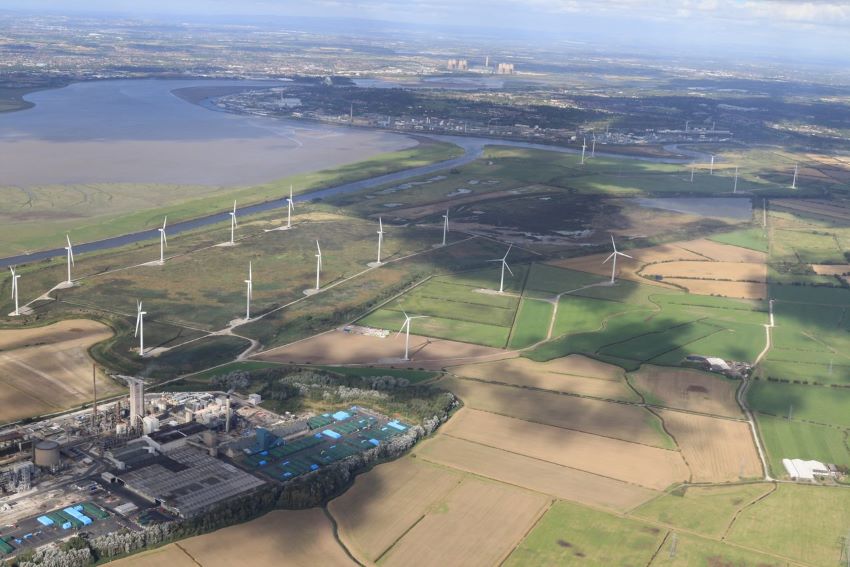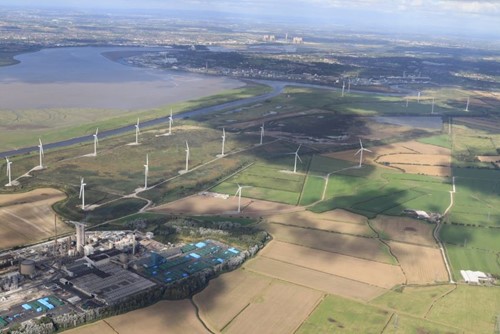 Protos at Ellesmere Port, Cheshire
- Design & development of a local CO2 network will continue to enable emitters at Protos who capture their emissions to transport their CO2 to the HyNet pipeline which will be developed adjacent to Protos. This will further contribute to reducing emissions at Protos and delivering net zero in the North West. Completion expected by end 2025.
- Feb/March– completion of the Protos Grid substations to import and export electricity at Protos to the regional grid. This will also give Protos the ability to provide power to occupiers at Protos. This will enable 50MW of export capacity and 6MW of import. Full export of 124MW and 57MW import due October 2023.
- Spring - planning decision expected to bring the first Plastic Park to the UK to process some of the 4.9 million tonnes of plastic waste produced in the country each year.
- Summer/autumn - start on site at the plastic-to-hydrogen facility to turn unrecyclable plastic waste in the region into a clean fuel for buses, HGVs and cars.
- Autumn – completion of three further ecology areas providing habitat for wading and overwintering birds and water voles. This brings the total area dedicated to flora and fauna at Protos to over 45 hectares, the equivalent of 45 rugby pitches.
- By summer – completion of phase 2 infrastructure works including approx. 1.6km of roads, bridges, drainage and ecology areas to facilitate future plot development on site.