19 Dec 2022
2022, what a year for Northstone!
The last 12 months have been a period of significant growth for Northstone, Peel L&P's homebuilding arm, with the team achieving planning successes, new partnerships, growing in numbers and much more.
As we head towards the end of 2022, Peel L&P's Kirsty Godrich, reflects on just some of this year's milestones including the new sustainable communities they've started to create in the North West.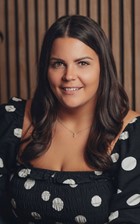 Before the confetti had been cleared from New Year's Eve, we were already getting into gear for a busy year. Off to a flying start, we put spades in the ground at Glisk in Ellesmere Port, our first community of 218 homes in Cheshire and our fifth live site in construction.
But whilst the teams got busy on site, we were already planning our next communities. We launched our visions to deliver sustainable, high-quality new homes in Horwich, Bolton and in Lancaster. Our first step was starting in-depth conversations with locals during consultations. A big thank you to all those who took the time to speak with our team, have your say and ultimately help improve and develop our plans this year.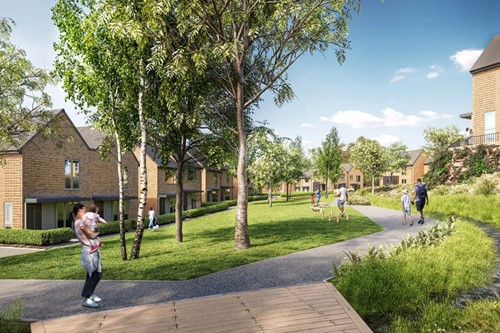 And as Spring approached, we made more progress. We were chuffed when The Metro recognised the sustainability credentials of our homes, pride of place in the 'Eco Homes of the Future' feature exploring how new homes are rising to the climate challenge.
It came as we continued to build lasting relationships in Bolton, this time donating to the Westhoughton Lions rugby league club to help get their new clubhouse over the line.
There was no rest as the temperature rose. It was Keld's (our community in Barrowford, Lancashire) time to shine …. with a name-check in the Sunday Times revered 'upcoming places to live' list. At the same time, we launched a competition with local school kids in Wigan to get creative and design a bedroom in our show homes at Tulach.
To enable us to grow at pace, we secured a £30million Revolving Credit Facility with NatWest and then announced our new partnership as first homebuilder in the UK to become a Gold Member of The Wildlife Trust for Lancashire, Manchester and North Merseyside.
It was a summer of celebration for our teams. In quick succession we scooped three wins at the North West Homebuilder Awards, whilst John Rush – our then site manager at Keld – received a second consecutive Quality Award from the National House Building Council (NHBC), placing him in the top 5% of some 8,000 site managers.
We were also proud to have our sustainability work recognised. We scooped a Build Back Bolton Business Award for going the extra mile, as well as becoming the first ever homebuilder in the UK to become a gold member of the Wildlife Trust for Lancashire, Manchester and North Merseyside. The latter recognised our steadfast commitment to enhancing biodiversity for the benefit of local wildlife and communities.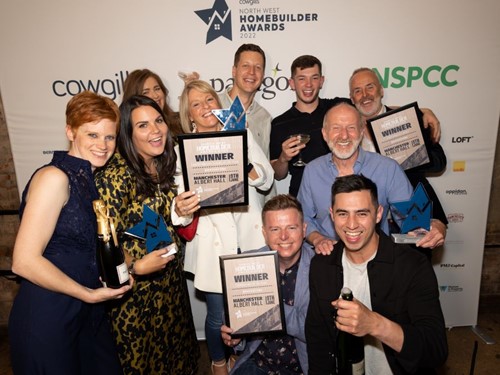 Awards aren't everything, but it's lovely for the team to get recognised for our efforts to leave a positive lasting legacy where we work.
In that spirit, we continued forging partnerships and backing local causes. Whether sponsoring the Manchester Festival of Nature or getting stuck in at the Bolton Food and Drink Festival, it was a whirlwind of activity.
As we made good progress constructing our homes at Tulach in Wigan, we decamped to the nearby St Peters Catholic High School to set design challenges and give real-world experience of the world of work, whilst also welcoming Year 7s to our site to check on our team's progress as part of the ongoing 7Up scheme.
A challenger for our highlight of the year was our unveiling of our new housetype Jacob's Place – our first ever adapted new build inspired by the BBC's DIY SOS. The accessible property, to be delivered for the first time at Silkash in Bolton, meant so much to our team, with the name a touching tribute to the late son of our Chief Executive Phil Wilson.
The leaves may have been turning, but Autumn brought a whole host of firsts and new beginnings. As well as our brand new look and website, we launched the 'New, New Build' campaign to challenge head on the outdated perceptions of new build homes. It followed dozens of people coming through our show home doors convinced new builds weren't for them, but being won over by the quality, design, space and ease of a Northstone home.
It paved the way for our busiest and most rewarding season yet.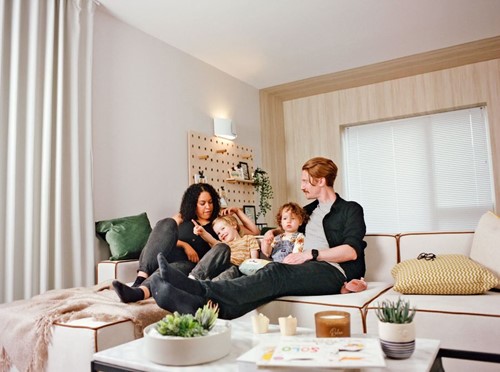 September and October saw us launch not one, not two, but three new communities in Bolton, Wigan and Ellesmere Port … complete with small street parties to get soon-to-be neighbours acquainted.
Years of planning and effort paid off as we saw our first delighted residents get their keys and cross the threshold, sharing their #NorthstoneNeighbours stories as they went. It's what it's ultimately all about for us, and it was fantastic getting to know so many of our residents and see blossoming friendships form on their streets.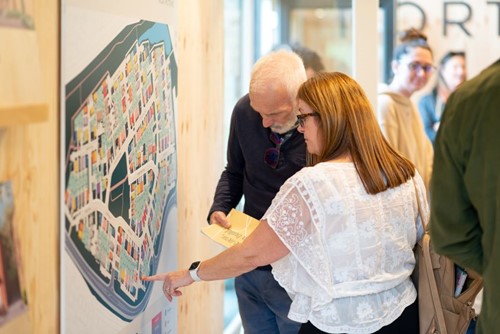 We also showcased our progress at the Greater Manchester Green Summit, debated the future of homebuilding at the Place North West RESI breakfast and we launched Letta, a new partnership that saw the first Northstone homes available to rent. Oh, and our plans for new homes in Horwich were approved by Bolton Council too.
Just a quiet month then.
But there was no let up as the dark nights rolled back around and the last few weeks have been full of reflection and planning. Fresh from our bonfire night celebrations with residents at Silkash, we got our teams together to aim high for 2023 and review what's in store on our away day.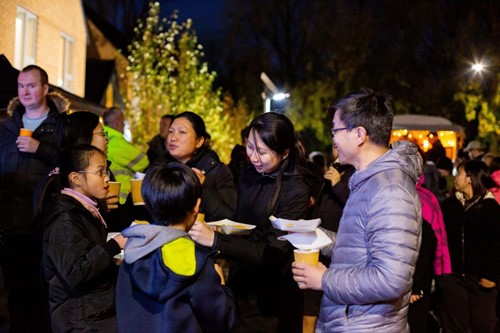 We've also launched consultation on our planned community at Mosley Common and have been shortlisted for even more industry awards.
 The table is set and we're just about ready for a very Northstone Christmas. You may have already seen our very first festive campaign landing on your socials. Who knew turkeys are painted in Marmite to keep that 'fresh out the oven' shine?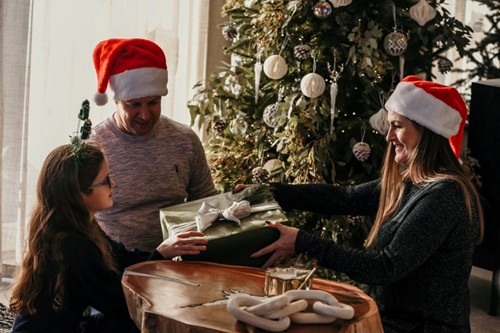 But we couldn't have done any of this without the family of team members, contractors, community partners, buyers, renters … you name it. They've all in some way, no matter how big or small, contributed to an incredible 2022 for Northstone.
The year has certainly brought its challenges for many, with a volatile economic climate causing real uncertainty. But, as a team, we've faced these head on, determined to continuously push the envelope when it comes to design and delivery of homes, and building communities that are fit for the future.
It's why Northstone in numbers is a knockout this year ….
5 live communities, 979 sustainable homes being built, 2 new sites on the horizon, 20 new starters, 6 team promotions and a raft of new residents itching to get their keys.
Wishing you a relaxing holidays, and health and happiness for 2023, when we'll be back at it all again!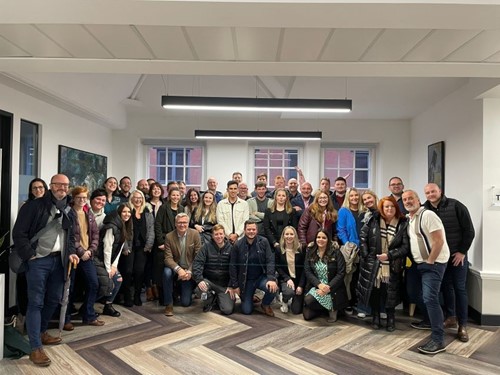 Learn more about Northstone here.