08 Aug 2022
A step ahead in tackling plastic pollution
As the global movement Plastic Free July got underway last month to help create cleaner streets, oceans and beautiful communities, we're making good progress on our own projects to revolutionise how plastics including single-use plastics are dealt with.
Just this month our natural resources and energy specialist Peel NRE received planning approval for the UK's first Plastic Park which will be built at our Protos energy and resource hub in Cheshire to process some of the 4.9 million tonnes of plastic waste produced in the country each year.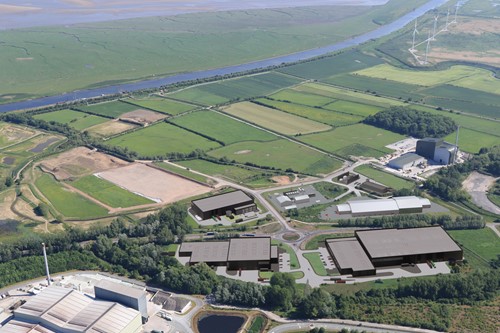 Protos Plastic Park CGI 
The £165m plans will provide a blueprint for innovative plastic processing and treatment technologies which can be rolled out nationwide.
Part of this park will feature another UK first - a plastic-to-hydrogen facility which is set to start on site this year to turn plastics that cannot be recycled or reused into cleaner fuel for HGVs, buses and cars.
Peel NRE's plans to build 11 of these facilities across the country are on track with a second plant in North Clyde in Scotland which West Dunbartonshire Council granted a resolution for approval on last month.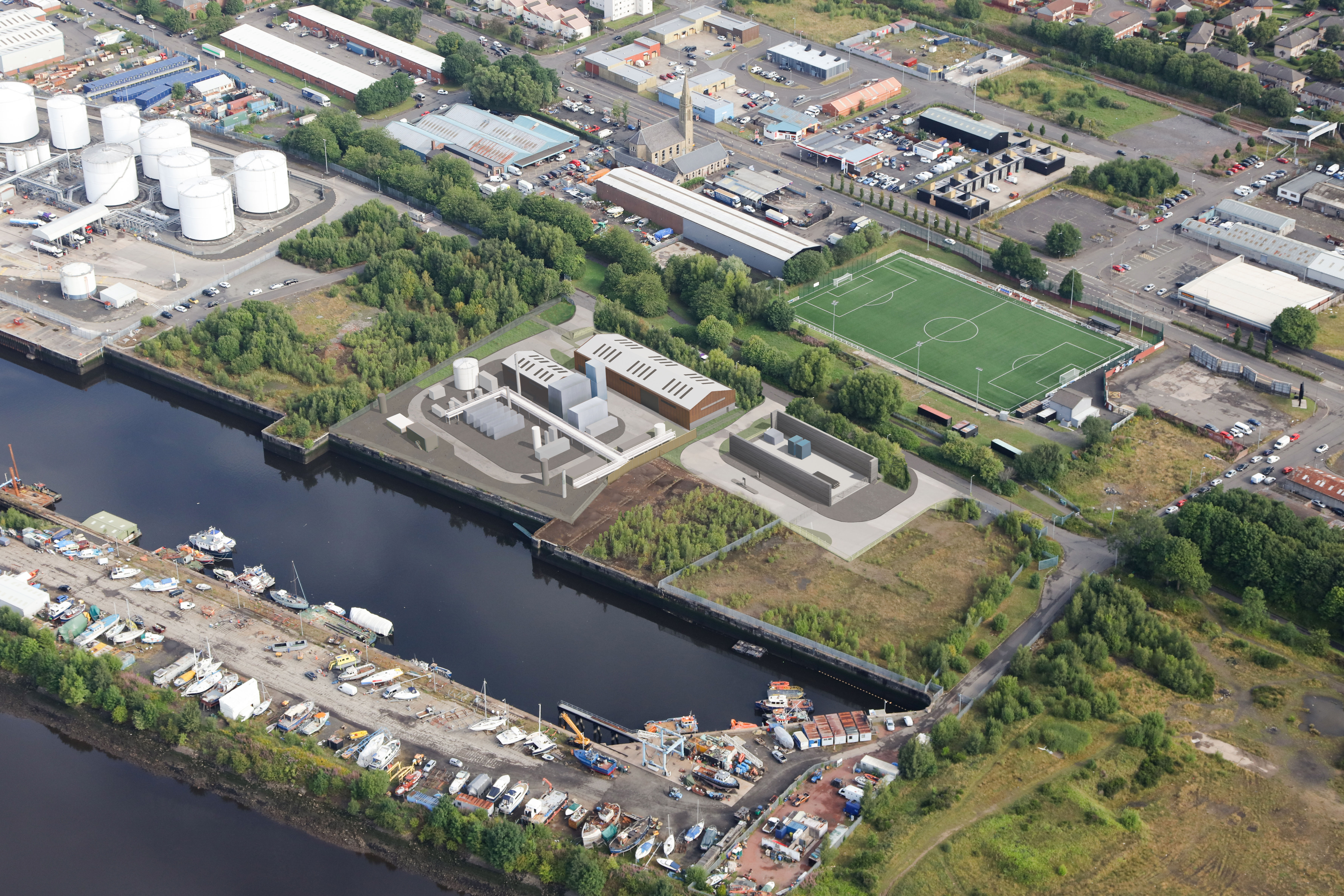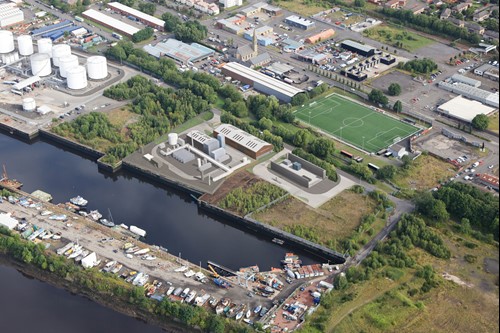 Artist's impression of the North Clyde facility
As well as turning the tide on plastic recycling, these developments play a crucial role in helping the country to secure cleaner and more affordable energy sources to reach net zero targets.
New partnerships in Liverpool
Our plastic campaign doesn't stop there. We have teamed up with Changing Streams CIC, a partnership with The University of Liverpool, to tackle pollution in the construction industry as one of the largest users of plastics in the UK.
As well as becoming a member and signing up to the Changing Streams Charter we are piloting a project to significantly reduce our plastic footprint at our Wirral Waters development.
Dr Gareth Abrahams, Co Founder & Head Of Building Design Research at Changing Streams CIC said: "There have been very few efforts to understand how and why plastic is used in construction and, more importantly, if and where it may be exchanged for plastic-free alternatives.
"This partnership between Peel L&P, Changing Streams CIC and the University of Liverpool is the first dedicated attempt to tackle this issue on a large, landmark scheme. Our first project together will be an initial step in a long-term plan that will help position the Liverpool City Region as a thought leader and driver of change in the construction industry."
We've also recently celebrated the first anniversary of a new initiative called Plastic Free Mersey of which Peel NRE is supporting.
The partnership is led by environmental charities Thames21 and Mersey Rivers Trust and brings together businesses in the plastic supply chain, academics, partners, non-governmental organisations and residents to help clean up the River Mersey area.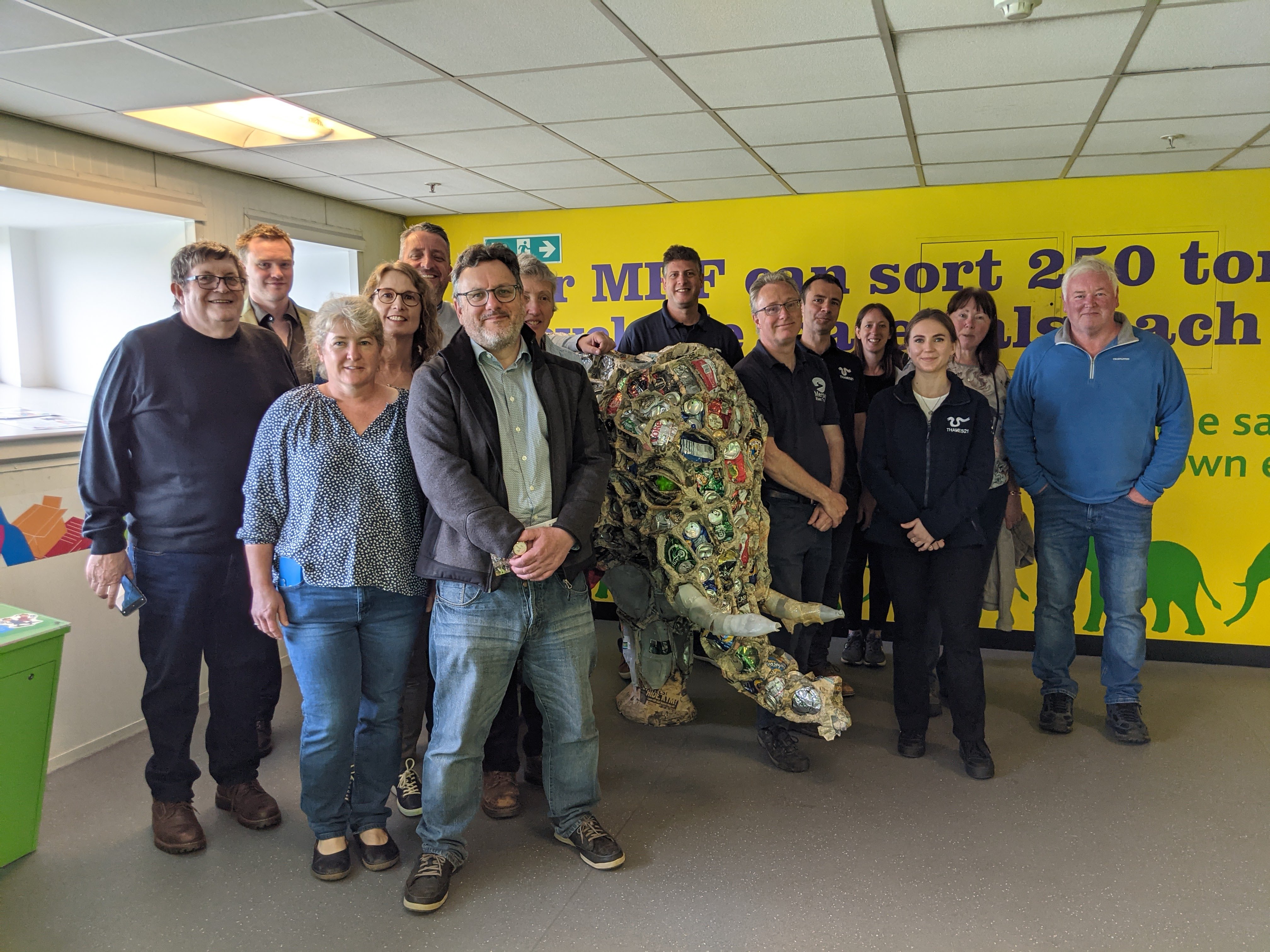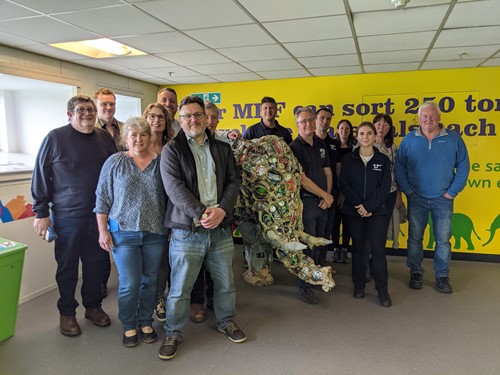 Partners celebrate the first anniversary of Plastic Free Mersey
Since April last year, 2,670 pieces of litter have been collected from rivers and streams and 30 volunteers have been trained as citizen scientists to help collect valuable data to help tackle the plastic pollution challenge.
Lois Kay, Sustainability and Engagement Manager at Peel NRE said: "Plastic Free Mersey supports conversations between companies and organisations around plastic pollution in the North West and collects data to help inform future system and behavioural changes.
"We've joined the cause to help form long-lasting relationships that will make a real difference in tackling plastic waste which ends up in the River Mersey and surrounding areas. We're proud to be involved in such a collaborative project on the Mersey where a lot of our own projects are based and it builds on work we've done for some time with Mersey Rivers Trust."
At Protos, Peel NRE hopes to connect occupiers of the planned Plastic Park with the work of Plastic Free Mersey to identify how plastic waste could best be managed through recycling and reprocessing. More about the project and volunteering opportunities here.  
Retail outlets trial new technology
Our Lifestyle Outlets at Gloucester Quays and Quayside MediaCity at Salford Quays are trialling sipple hydration stations where customers can refill their existing water bottles with tap water for free to help reduce single-use plastics. So far the machines have prevented over 2,000 plastic bottles from littering the environment.  
More information about Peel NRE including partnership opportunities here.