06 Dec 2022
Care home plans submitted to provide specialist housing at Peel L&P's Trafford Waters
Homes for people who need dementia care are set to come to Trafford after plans have been submitted as part of the first wave of residential developments at Peel L&P's Trafford Waters.
Specialist healthcare provider Montpelier Estates has applied for planning permission to build an 82-bed care home at the Trafford Waters site which sits within TraffordCity, near to the Manchester Ship Canal and The Trafford Centre. 
The homes would be some of the first 350 to be built at Trafford Waters alongside Trafford Housing Trust's plans for affordable homes which are pending planning approval.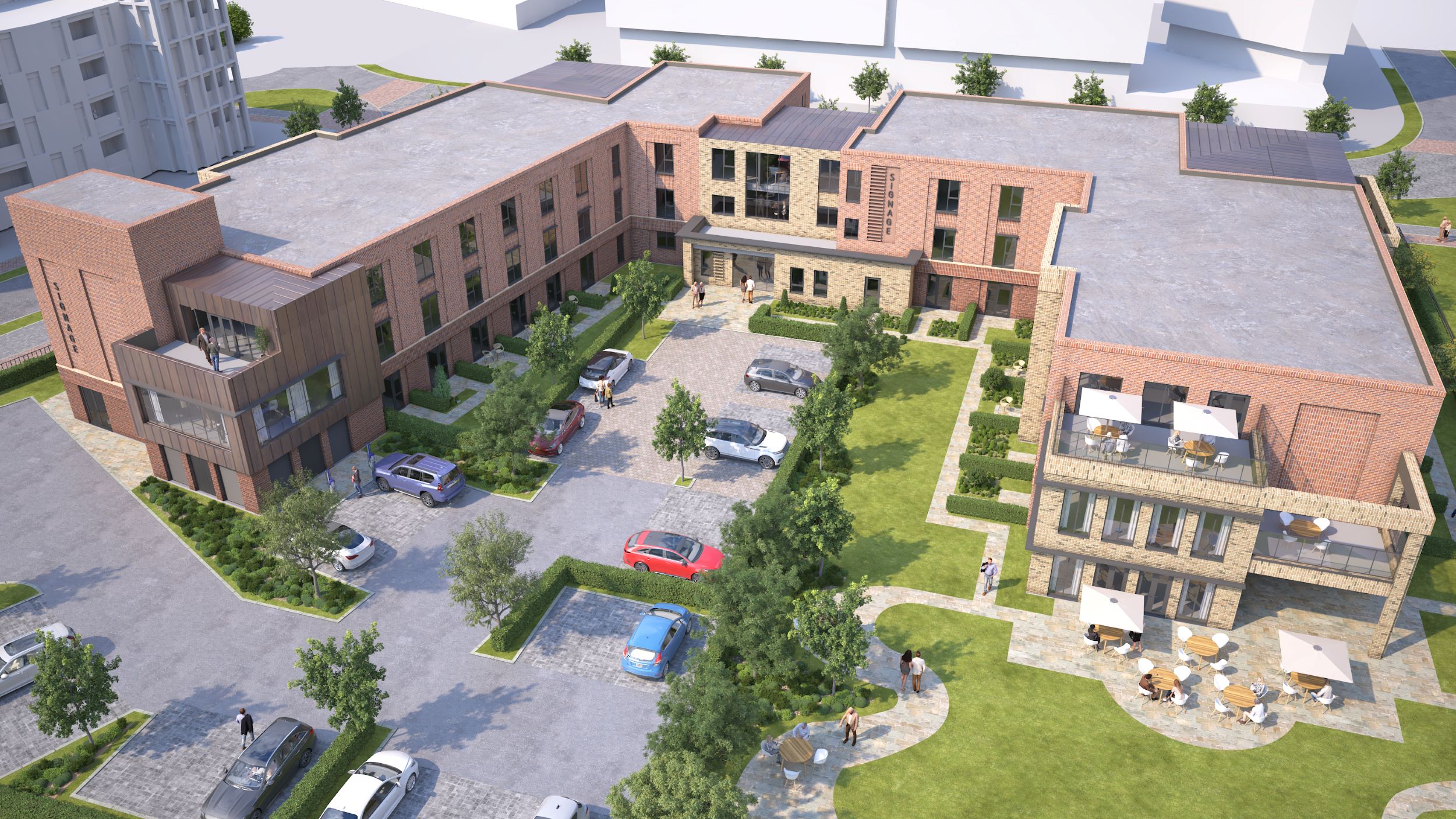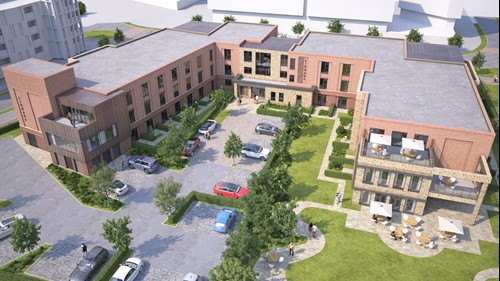 Montpelier's scheme would offer tailored dementia care as well as a range of facilities including a bistro café, hair salon, cinema, rooftop garden and space for community events, relaxation and exercise. Several parts of the facility will also be open to the wider public.
Montpelier's plans are part of the first phase of Trafford Waters where Peel L&P has secured outline planning permission for 3,000 new homes to suit a range of needs, a new 20-acre public park, a primary school, hotels and offices over the next 20 years – a project that is estimated to create over 5,000 jobs.
The planning submission follows a public consultation.
Anna Ciesielska, Director of Montpelier Estates said: "We're delighted to be working with Peel L&P again to deliver this high-quality, much needed home for elderly in the thriving location at Trafford Waters.
"We understand that a decision to move to a care home is difficult for residents and their families. That's why our developments are highly focused on creating spaces where people really want to spend their time and live, where they feel reassured, empowered, cared for, while allowing them to remain independent with good links to the community and local facilities.
"With each new build, we are not only creating a number of jobs in the local area, but also becoming a part of the local community, building strong links with local schools, charities, clubs that benefit both residents in our home and those living locally."
James Whittaker, Peel L&P's Executive Director of Development added: "Infrastructure work is well underway at Trafford Waters and we're pleased to see plans submitted for the second residential scheme alongside affordable homes for shared ownership.
"We want to create a sustainable mixed tenure community at Trafford Waters with a quality housing offer and Montpelier Estates' proposed care home is an excellent addition to this offer to support Trafford with specialist housing needs alongside large areas of public realm."
Trafford Waters is one of Peel L&P's seven waterfront regeneration schemes across England and Scotland under its newly named Peel Waters portfolio with 30,000 homes, 10 million sq ft of commercial space and circa 160 acres of public realm over the next 20 to 25 years.
Find out more about Montpelier Estates at https://montpelierestates.me.uk/ and Trafford Waters at https://peellandp.co.uk/what-we-do/regeneration/peel-waters/
Photos: CGIs for the proposed Montpelier Estates development at Trafford Waters.