24 Jun 2022
Committed to Conservation Northstone announces new partnership with The Wildlife Trust for Lancashire, Manchester and North Merseyside
Northstone is the first homebuilder in the UK to become a Gold Member of The Wildlife Trust for Lancashire, Manchester and North Merseyside. The new partnership demonstrates Northstone's commitment to sustainability and enhancing biodiversity for the benefit of local wildlife and communities.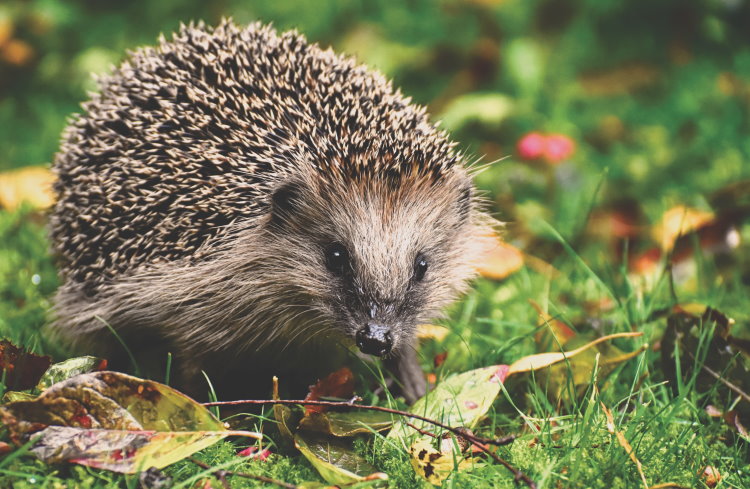 With the climate and ecological emergencies more prevalent than ever, Northstone is using its nine-point Connecting Communities with Nature Commitment to push boundaries and go above and beyond what has been expected of homebuilders on biodiversity previously. Steps taken by Northstone include incorporating bat boxes, bird boxes, hedgehog friendly fences and refugia into their plans, ensuring site layouts facilitate the movement of local wildlife and overall ecological connectivity.
Northstone's Gold Membership will provide further support for The Wildlife Trust for Lancashire, Manchester and North Merseyside's conservation work within the region. The Wildlife Trust's staff and volunteers work tirelessly to help restore and manage reserves and habitats, protect endangered species, educate children about wildlife and nature, and provide the tools and training to deliver nature conservation.
By working in partnership with The Wildlife Trust for Lancashire, Manchester and North Merseyside, Northstone will follow best practice in habitat management and aim to maintain local distinctiveness by using plants that occur locally where possible. In addition to building a habitat network throughout the built environment, residents will be provided with better opportunities to interact with nature and access its associated health and wellbeing benefits.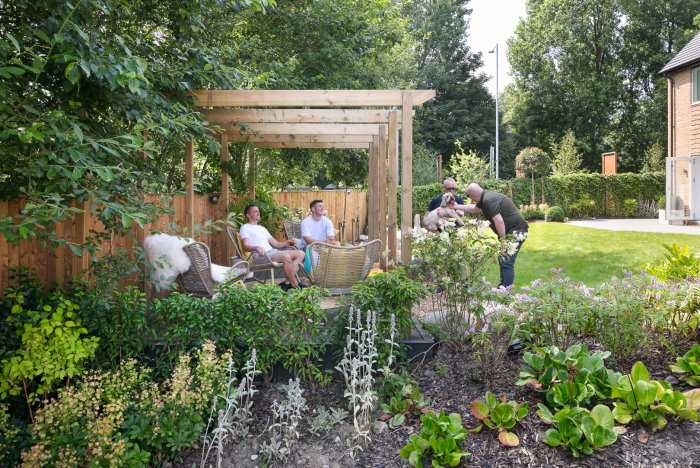 Through this partnership, Northstone has also committed to sponsoring and taking part in The Manchester Festival of Nature, taking place at Heaton Park on Sunday 26th June. Northstone is the first and only homebuilder to support the event, which promises to be a brilliant day out for all ages, with lots of nature inspired free activities for families to enjoy, including den building, pond dipping scavenger hunts and even bug-inspired face painting. The event runs from 12-4pm with the Northstone team on hand to chat with communities, support activities and have meaningful conversations about protecting nature and wildlife in the housebuilding industry.
The multi-award-winning homebuilder has a strong track record in their commitment to sustainability, having recently won 'The Sustainability Impact' Award at the Cowgills North West Homebuilder Awards. As part of Peel L&P, Northstone has an aligned Sustainability Plan, to create better places for people and the environment. Northstone has prioritised five of the United Nations Sustainable Development Goals that are most relevant to its business activities, which includes SDG15: 'Life on Land'. Northstone has recognised that working in partnership will be key to achieving the goals.
Bernadette Barry, Senior Development Manager for Northstone said: "We are very proud to announce our partnership between Northstone and The Wildlife Trust for Lancashire, Manchester and North Merseyside.
"Northstone strives to keep pushing boundaries and to continue to go above and beyond the expected and by working in partnership with The Wildlife Trust, it will allow us to progress further with our commitments to the conservation, restoration and the enhancement of natural habitats and biodiversity.
"Through meaningful education, innovative infrastructure, creative design and the expertise of our team and our partners, we are committed to helping our communities connect with nature within our Northstone neighbourhoods."
Megan Kelsall, Partnerships Officer for The Wildlife Trust for Lancashire Manchester and North Merseyside added: "The Wildlife Trust for Lancashire Manchester and North Merseyside are incredibly proud to have partnered with Northstone in their efforts for restoring natural spaces. We are excited to work together and offer our support as Northstone continues to take a mindful approach to wildlife when creating their Northstone community developments.
"The Northstone team are enthusiastic about nature and are already helping to support us educate and enthuse families to engage with the natural world around them. We are excited to see what we can achieve over the coming months together."
More can be found about Northstone's commitment to 'Life on Land' and sustainability here: https://www.northstone.co.uk/sustainability/