15 Mar 2023
Council planners give the green light to Central Park and Enabling Infrastructure at Liverpool Waters
Peel L&P's plans for a brand-new public park and essential infrastructure to enable the delivery of approximately 2350 homes, with biodiversity, sustainability, and heritage at its hearts, have been approved by Liverpool City Council.
Located within the Central Docks neighbourhood at Liverpool Waters, just south of Collingwood Dock by the historic Tobacco Warehouse, Central Park will become one of the city's largest green spaces, spanning 1.9 hectares (or 4.7 acres), and will form an important part of the next stage of the Liverpool Waters development.
The approved plans also include the creation of a network of public spaces in the Central Docks neighbourhood, with green streets and rain gardens; the delivery of high-quality public realm; and new street infrastructure, such as high-quality footpaths and a variety of street types to support vehicles, pedestrians and cyclists. Hundreds of trees will also be planted across the Central Docks neighbourhood.
The development of this 11ha site will enable and accelerate the delivery of around 2,350 homes over the next 10 years, in line with the Liverpool Waters Central Docks Neighbourhood Masterplan. This planning application and the development it will enable demonstrates the scale of ambition for Liverpool Waters and the transformative impact it will have on this historic brownfield site.
Coastal and woodland planting, wetland planting, community gardens and open parkland will all help to create a unique, world class environment at Central Park, celebrating the site's post-industrial heritage and its coastal locality. The park will also include shelters and canopies, areas for sport, recreation and fitness, and spaces designed to support local wildlife.
Connectivity for pedestrians and cyclists between the city centre, Princes Dock, Everton's new stadium at Bramley Moore Dock, and the city's northern docks will also be significantly improved as part of this development.
Central Docks will become the largest of the five planned neighbourhoods in Liverpool Waters and will directly enable the delivery of thousands of new homes, alongside commercial, retail, leisure and community developments over the next ten years.
Chris Capes, Peel L&P's Development Director for Liverpool Waters, said: "The Council's approval of our plans for Central Park, and its surrounding infrastructure and public realm, paves the way for ten years of development across the whole Central Docks neighbourhood and will set a quality benchmark for later phases of Liverpool Waters.
"Central Park and the public realm have been designed to provide a unique environment that will enrich the lives of everyone in Liverpool as well as the millions of people who visit the city every year and we're looking forward to moving this project forward in 2023. Central Docks and will enable the delivery of new residential, commercial and leisure development and be a catalyst for the delivery of 10 Streets and North Liverpool."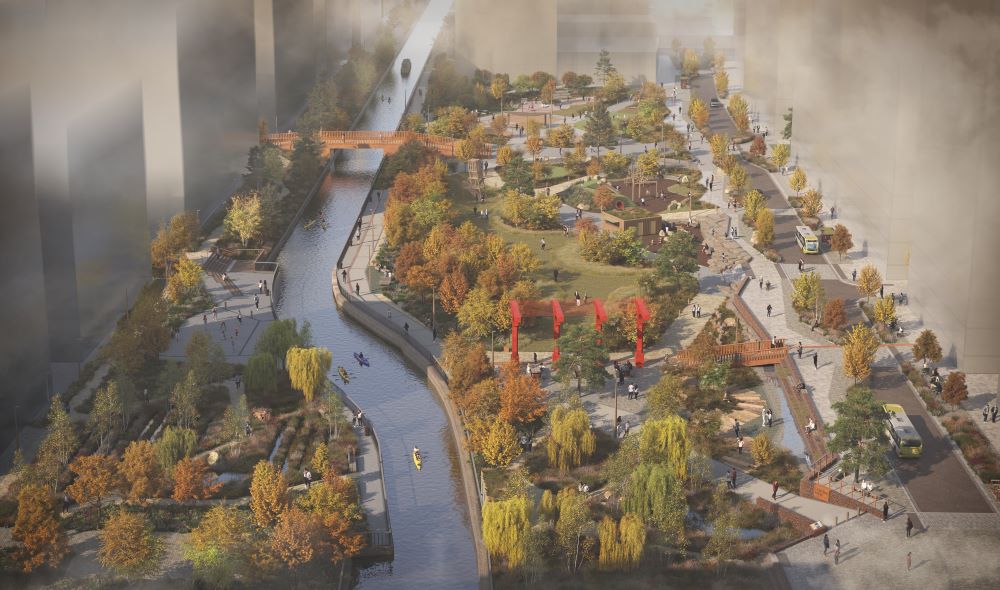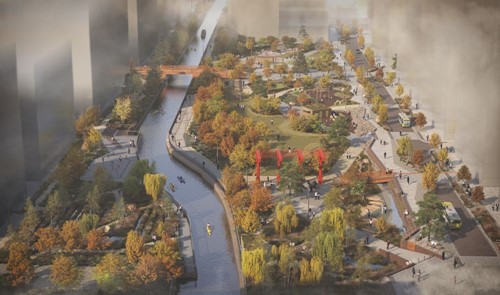 The consultant planning team for this development includes: Planit-IE – Master Planners, Landscaping and Urban Design, Visualisation; Arup Planning – Planning Consultant; Walker Sime – Project Management; John Sisk – Infrastructure and Design; Curtins – Civils and Structures; Hannan Associates UK – MEP; Hatch – Social Value; Safer Sphere – CDM; RSK – Ecology, HRA, Aquatic, Noise, BNG; Rob Burns – Heritage; Civic Engineers – Transport; Social – Consultation and Engagement.