15 Nov 2023
Employment, enterprise and community on the waterfront as Peel Waters unveils vision for Basin3
Exciting new employment opportunities in Medway are being explored as part of the regeneration of the Chatham Docks Industrial Estate. Waterside Regeneration specialists, Peel Waters, who presented an early masterplan for the area last year, are seeking the view of the community on its vision for a new cutting-edge employment and enterprise zone, Basin3.
Residents, businesses and wider local Medway community are being encouraged to have their say on the plans for Basin3 at a consultation event next week, Tuesday 21st November.  The event will be held on the Ground Floor of The Kell Waterside Apartments, opposite the Waterfront UTC
Basin3 proposes a transformation of existing brownfield land into circa 31,000m² of adaptable workspace and the opportunity to create hundreds of new jobs and apprenticeships. The proposed  vision would create a dynamic, high-quality destination that integrates with existing communities whilst attracting new employers and business to the area, offering much needed, high-quality, new employment spaces for already established Medway businesses; and bolstering Medway's economic growth.
Located next to the cluster of universities and the Waterfront UTC, the location of the proposed Basin3 employment campus would amplify the potential to attract inward investment and encourage businesses to consider Medway as a key location for their growth, whilst also retaining local talent.  
Basin3's high-quality, sustainable and versatile waterfront space would actively promote job creation by catering to businesses aligned with the council's target growth sectors. These sectors encompass creative, manufacturing and technology; life sciences; IT and digital along with dedicated spaces for start-ups and smaller independent businesses. 
The proposed Basin3 development would also open up part of the Medway waterfront for the first time in its history, which would connect up Chatham Waters with the wider local community, offering brand new routes for walking, cycling and socialising along the waterside.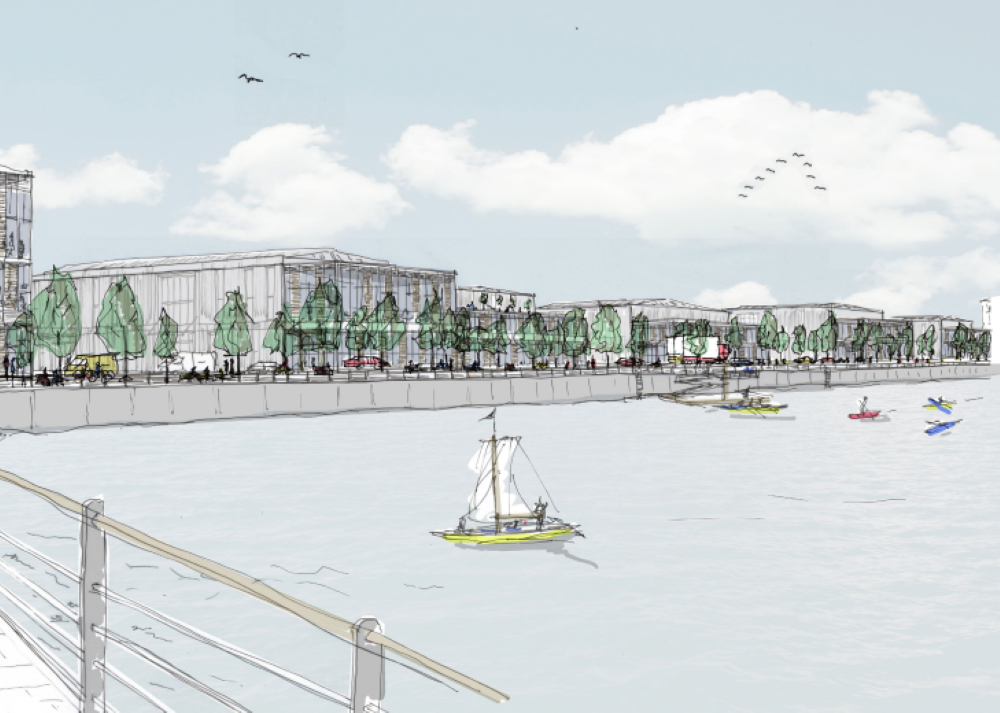 Where: Unit 4 Ground floor The Kell, Gillingham Gate Road, Gillingham, Chatham, ME4 4SA
When: Tuesday 21st November 2pm-8pm
For those unable to attend in person Peel Waters will be hosting a webinar on Thursday 23rd November 6-7pm, email Basin3@havingyoursay.co.uk to register your attendance.
James Whittaker, Executive Director, Peel Waters said: "Last year we took our early vision for the Industrial Estate to the community and quickly learnt that employment opportunities were the key priority for people. There is a desire to encourage talent to stay and grow locally, we have listened and shaped plans that meet this need and want to understand what you think about them.
"For more than a decade, our commitment to regenerating Chatham Waters has been a transformative journey. With an investment exceeding £125 million, we've not only cultivated 750 job opportunities but also delivered 391 new homes and landmark developments such as the Asda Superstore, Waterfront UTC, and the Mast and Rigging Pub. Yet, this is just the beginning, and our vision promises an even more exciting chapter in the evolving narrative of the brownfield land."