02 Jun 2021
Peel L&P has unveiled a refreshed vision for Hulton Park, which seeks to breathe new life into the historic estate through a 'park of three parts' comprised of new community facilities, improved public access to green spaces and new villages set around the restored parkland landscape and a new international standard golf resort.
In 2020, Peel L&P secured planning permission for the development. Since then, the project team has reviewed the feedback received from the local community and project partners during and since previous consultations, to consider how it can bring forward a development that better reflects local aspirations for Hulton Park.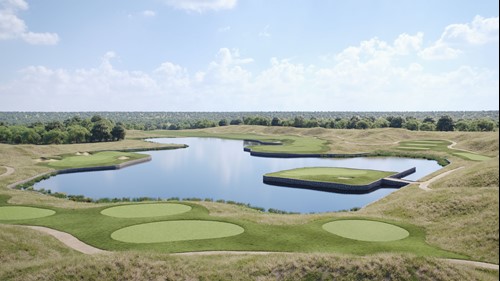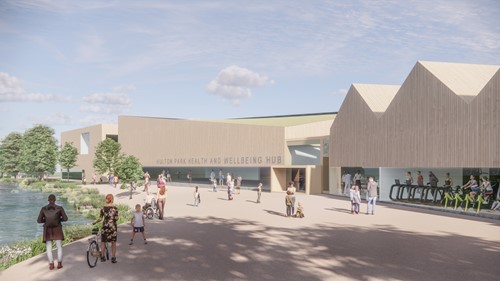 As a result, a refreshed Masterplan is now being designed, which would deliver additional benefits for the local area. The draft Masterplan is now being consulted upon to seek the views of the local community and various other organisations engaged in the project. Following the consultation, the intention is to finalise the Masterplan and submit a revised planning application to Bolton Council.
A number of important changes are being proposed in response to feedback. These include greater public access to the Hulton Park Estate, which is not currently accessible to the community, with new walking and cycling routes. Additional community facilities are also proposed, including a health and wellbeing centre and a community food and drink hub.
A reduced number of new homes are proposed in the areas of the Estate designated as Green Belt and Registered Park and Garden, more of which is proposed to be retained as parkland for the benefit of the local community and environment. The new homes feature a range of sizes and styles, including affordable properties, designed to meet a wide range of local housing needs.
A new Main Avenue is to be created to the west of Hulton Park, providing a direct link from the M61 Junction 5 through the Estate towards Atherton, which will provide both access to the new development whilst also providing relief and helping to ease congestion in Westhoughton. Finally, a new nature park and enhanced green spaces will be delivered, alongside a commitment to net zero carbon.
In summary, the refreshed draft Masterplan now includes the following features:
- More usable green spaces accessible to both existing and future residents, including nature parks, meadows and hides, serving as a tranquil, green oasis at the heart of the development.
- An improved Hulton Trail and network of recreational routes for walking, running and cycling that will open up Hulton Park to surrounding communities and create a network of linked country parks with Cutacre and Hall Lee Bank.
- Provision of walking and cycling routes throughout the new communities to promote sustainable, low carbon living.
- Creation of facilities such as a new village centre, including a primary school, and local village greens.
- A new health and wellbeing hub, encouraging healthy and active lifestyles for residents of all ages, which could support facilities such as a lido, gym and space for exercise classes.
- Chequerbent Barns, a flexible food and drink venue for the community and able to host events such as markets and food festivals.
- More accommodation for tourists and visitors to complement the proposed luxury hotel and conference facility that remains at the heart of the proposals, to include a new 'restaurant with rooms' boutique hotel and dining, and new lodges and 'getaway' pods, responding to the growing demand for staycations in the UK.
- A series of diverse communities within the parkland setting, each with a distinct identity providing new homes alongside community facilities.
- Delivery of new homes in a range of sizes and styles, including affordable properties, designed to meet a wide range of local housing needs, with fewer homes in the Green Belt.
- A new direct link from the M61 Junction 5 through the Estate to North Road, creating a 'Park Avenue' to provide local access and help ease congestion in Westhoughton.
- An iconic championship golf course capable of hosting the largest Ryder Cup yet and capable of building a legacy of major tournaments.
The Hulton Park development and Ryder Cup would be a transformative investment in the local economy, creating over 1,000 jobs in the local area and delivering social and economic impact of at least £1.2bn overall. Peel L&P is committed to maximising opportunities for local people and will work with industry partners to create pathways into employment and training. A range of sporting legacy proposals is also being developed, to widen participation in golf among under-represented groups including children, women, disabled and BAME communities.
The proposed championship golf resort and new community at Hulton Park in Bolton, Greater Manchester, has been shortlisted as a potential venue as part of England's bid to host the Ryder Cup in 2031 or 2035. It follows a feasibility study, jointly-led by Ryder Cup Europe and UK Sport, which appraised the suitability of a number of venues across England, as part of Ryder Cup Europe's wider consultation process to find European host countries and venues for both future editions of the biennial contest.
The feasibility study concluded that the planned Peel L&P development has the potential to meet the required criteria for hosting a future edition of the Ryder Cup, and it will therefore be one of the shortlisted courses for England's bid.  When England's bid is made to Ryder Cup Europe it will be considered alongside several other interested European nations for the 2031 and 2035 events. Ryder Cup Europe is not expected to make a decision on the chosen host countries until later this year.
Richard Knight, Peel L&P's Director of Land and Communities, said: "Following the Government's approval in July last year, we have taken the time to reflect on feedback received from the local community and our project partners. We recognise the importance of access to the Hulton Park Estate and our refreshed vision aims to ensure that local people are able to enjoy the Park in a way they have never been able to and for generations to come.
"Our ambition is to create the best new lifestyle community in the UK and Europe, embracing the principles of zero-carbon, connectivity and inclusivity. The plans present a unique opportunity to deliver an iconic modern sporting venue, visitor destination and parkland community fit for the 21st century.
"We are keen to demonstrate the transformative potential of the plans to the local community and look forward to hearing their views. Local knowledge is invaluable to us and will ensure that we can refine and deliver something very special for the local area."
A public consultation has now launched on the updated scheme, which will run from Wednesday 2nd – Wednesday 23rd June 2021. During this time, residents can ask questions and submit feedback in the following ways:
Visiting the consultation website and completing a feedback form at hultonparkconsultation.co.uk
Calling the Community Information Line on 0333 358 0502 (Monday to Friday, 9.00am – 5.30pm)
Emailing comments and questions to hultonparkconsultation@havingyoursay.co.uk
During the consultation, the project team are also hosting a series of webinars, which will provide residents with an opportunity to view a presentation of the plans and submit questions. Details on how to register can be found at the consultation website.