20 Oct 2021
High-quality care home planning application submitted by Peel L&P and Montpelier Estates at Chatham Waters, Kent
Peel L&P and Montpelier Estates have submitted a planning application for a high-quality care home as part of the Chatham Waters development.   
The application is for a 74 bedroom care home with communal facilities and staff accommodation set over four floors. Residents will also be able to enjoy a large roof terrace, garden and a variety of other spaces that provide opportunities for relaxation, socialising and activities. The care home will be at the heart of the growing Chatham Waters community and will include a range of facilities, such as a bistro, hairdressers and meeting rooms, which will also be available for use by the wider community.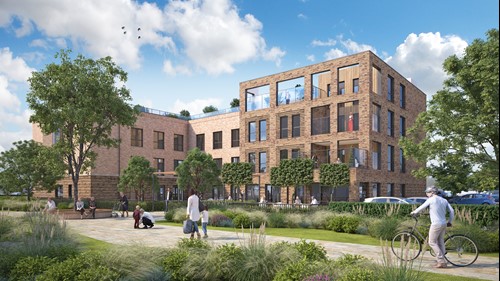 [Care home and public realm illustration]
James Whittaker Peel &P's Executive Director Development said: 
"Introducing a high-quality care home, alongside last month's affordable housing application, into our plans really shows our innovative approach to ensuring that we're creating communities for everyone." 
Anna Ciesielska, Director of Montpelier Estates said: 
"We are delighted to work with Peel L&P to deliver an important element of the infrastructure of Chatham Waters. The project not only offers nursing care to the local community; it creates an active and vibrant meeting place for all generations as well as creating 80 new full-time jobs." 
Anna went on to comment.... "our schemes include a small cinema, hairdressers salon, beauty spa, fitness room, private dining, hobbies room, library and a café bar which are all open to the community whom are also welcome to events such as cooking demonstrations, wine tasting evenings, musical recitals and games nights. The aim is to encourage people to mix with the residents and make the home part of their daily lives." 
 Affordable Homes  
The planning application forms part of the next phase of Chatham Waters, where plans were submitted last month for 237 affordable homes.  Subject to planning approval, the proposals will provide both affordable rented and shared ownership homes in this world class waterfront destination.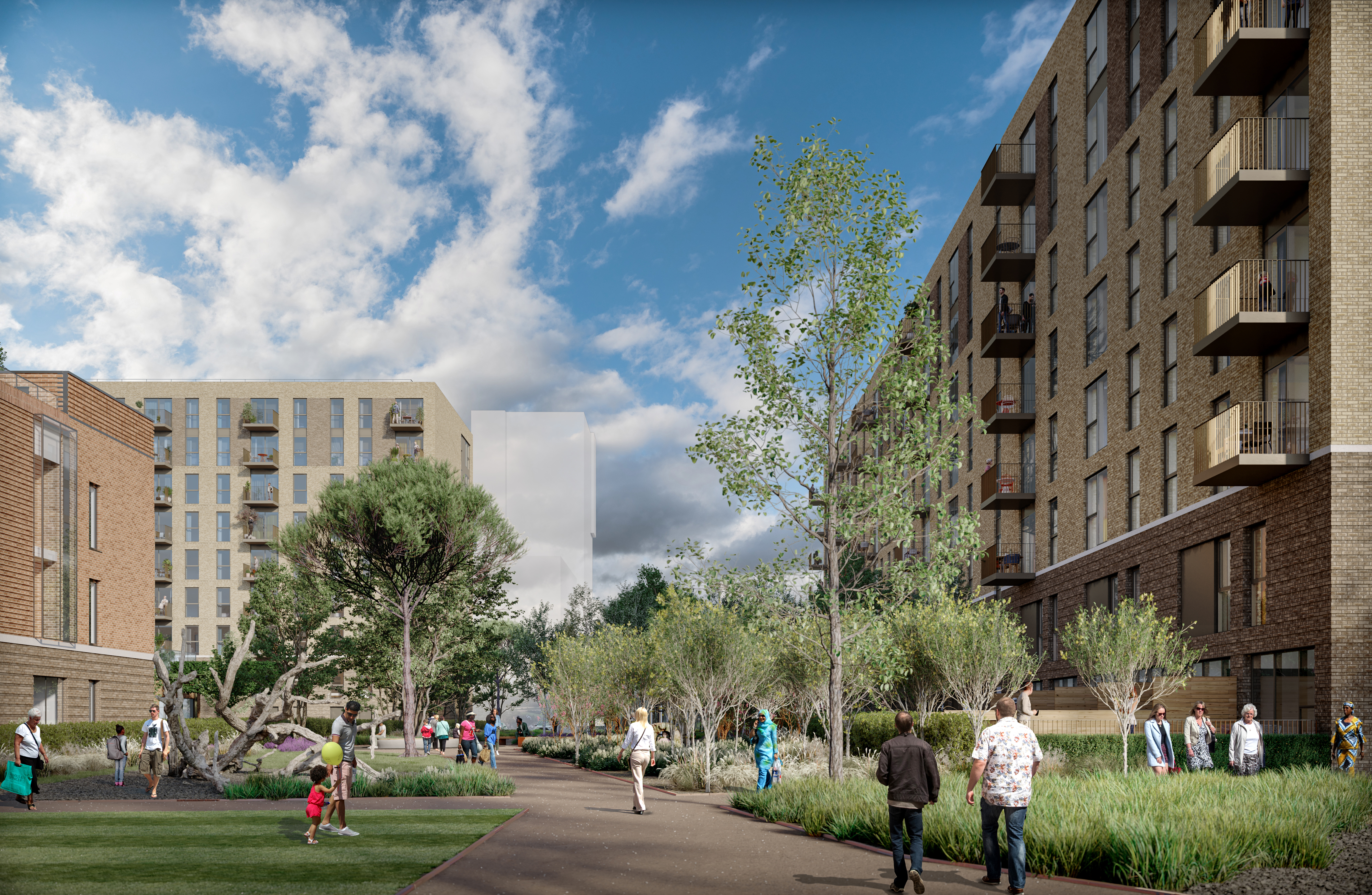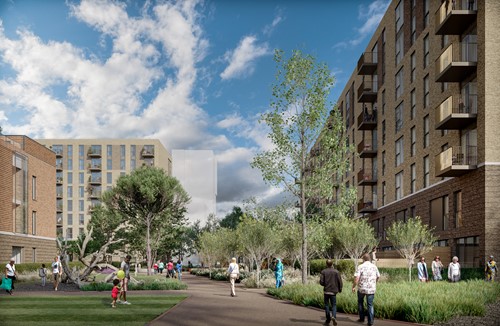 [housing and public realm illustration]
More public realm 
A planning application has also been submitted for the Central Park area at Chatham Waters providing over an acre of green space for local communities to enjoy which will include trees, planting, seating and communal play areas. 
Almost 400 of the 950 homes which have planning approval at Chatham Waters are now finished with 199 homes for private sale at X1's The Manica Building which opened in December last year and 193 homes for private rent at The Kell which completed in July.  
Several hundred jobs created  
Over £100m has already been invested at Chatham Waters and around 700 full time jobs created, worth £19m to the local economy each year. 
Just 36 minutes from London St Pancras by train, Chatham Waters offers residential, commercial, retail, leisure and education space. The 26-acre destination is already home to a University Technical College, Marston's family restaurant, Asda Superstore and extensive public realm.