12 Jun 2023
King Pins set to open in Trafford Palazzo
State-of-the-art bowling & gaming experience, King Pins, is set to open on July 17th in Trafford Palazzo, the retail and leisure destination located in TraffordCity. It will feature two independent food concessions, the iconic Manchester pizza pros, PLY, and Asian street food favourites Little Bao Boy. 
Trafford Palazzo is now home to some of the UK's best-known brands and has become a must-visit destination, offering diverse experiences and adventures for visitors of all ages.
The 'crown jewels of bowling', this new venue has a huge plethora of activities on offer including 15 lanes of Ten Pin and 6 lanes of Duck Pin bowling, shuffleboard, ice free curling, air hockey, karaoke booths and arcade games galore for guests of all ages. 
Situated on the upper floor of Trafford Palazzo, the space has been kitted out by designers IDA (Inventive Design Associates) and houses the UK's first 26-metre-long digital screen which spans the length of the 15 Ten Pin lanes providing a new state-of-the art bowling experience. 
PLY is famed for its outside-the-box non-traditional pizzas, and homemade dough which uses ethically grown, UK-produced wild farmed flour. The menu will be packed with the best of the best pizzas from PLY's repertoire, including plant-based options, a special kids' menu and a brand new King Pins pizza, exclusive to the venue.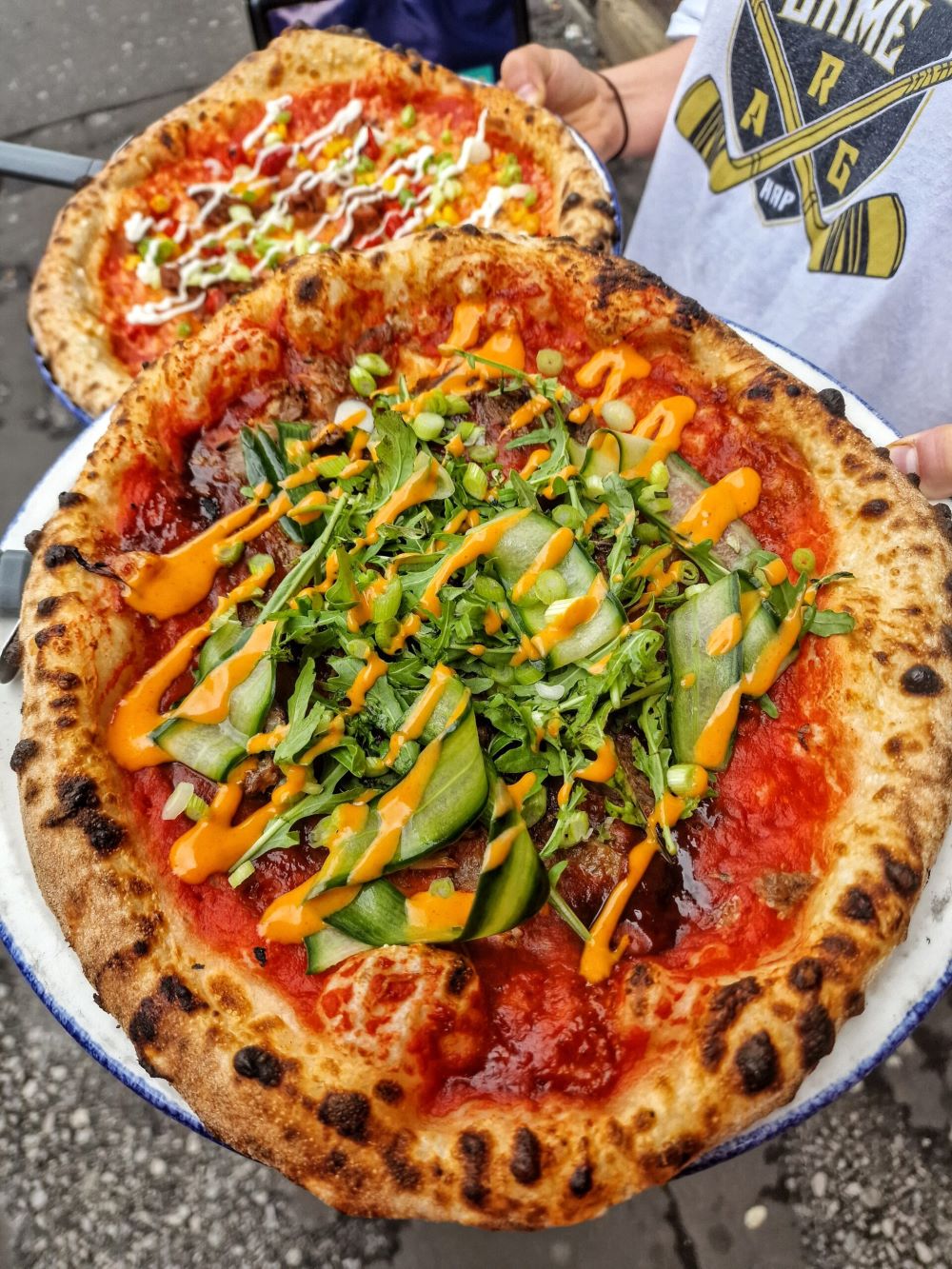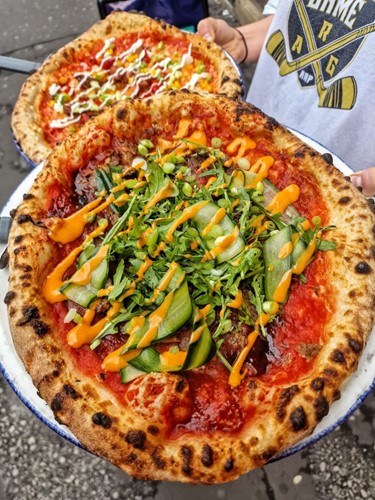 Originally founded in Leeds, Little Bao Boy is the home of delicious independent and mobile street food, serving up home-made bao buns and Asian food with a western, contemporary twist. Their King Pins site will be no different, offering up an abundance of bao's - from beef brisket to salt & pepper aubergine.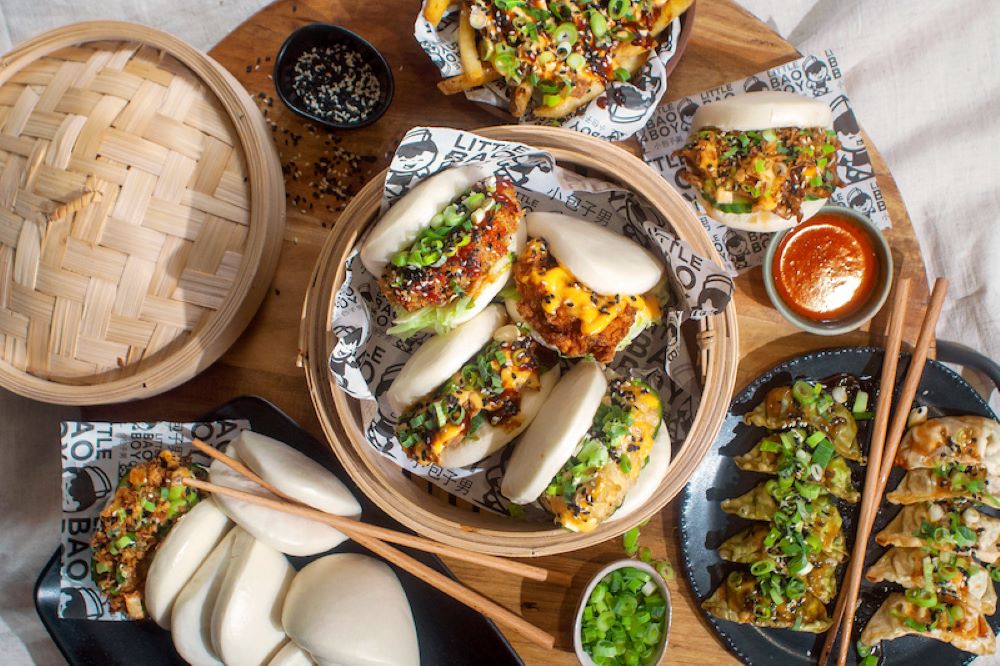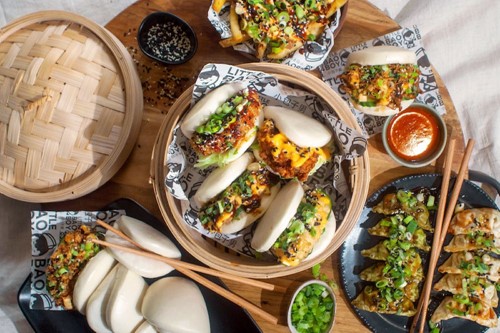 James Travis, Brand Manager of King Pins, said:
 "We're looking forward to finally opening King Pins this summer at Trafford Palazzo. The offering at King Pins is like no other, we are all about quality as opposed to outdated family fun. We can't wait to showcase everything on offer, including a truly state-of-the-art bowling experience and some top tier local food vendors.
"King Pins will be a place for the whole family to have fun, but equally the space will transform by night into an entertainment venue with music, drinks and bowling which is also perfect for adults looking for something different." 
Mark Whittaker, Executive Director – Property Investment & Management at Peel L&P said: 
"King Pins will be a fantastic addition to the entertainment and leisure offering at Trafford Palazzo, joining the likes of NERF Action Xperience, as they both open this summer.
"King Pins' arrival reflects our vision to attract leading brands from across leisure and entertainment, creating a premium experiential offering with something for everyone.  We're looking forward to welcoming customers far and wide this year, with more exciting openings to come."
The venue is located at Trafford Palazzo near to local venues Legoland® Discovery Centre, SEA LIFE and the forthcoming Nerf Action Xperience.