08 Sep 2023
Liverpool Waters Dragon Boat Race raises £35k for Claire House Children's Hospice
Twenty local businesses raised over £35k for Claire House Children's Hospice by competing in the 11th Liverpool Waters Dragon Boat Race at Princes Dock on Thursday 7th September.
Liverpool Waters, invited its tenants, partners and suppliers from across the Liverpool City Region to join in its annual fundraiser, which was sponsored by Anchor Group Services.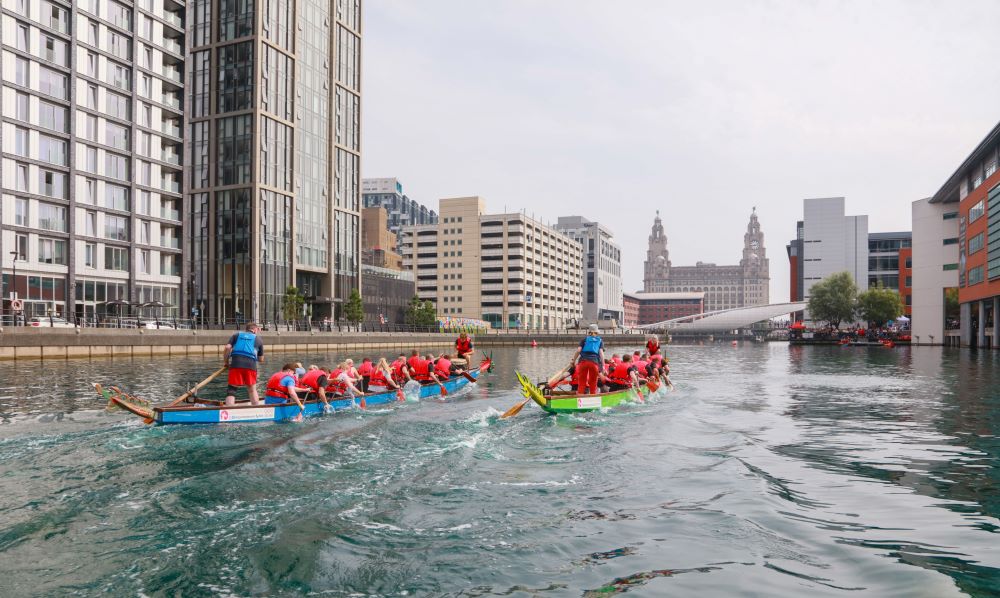 Dragon boat racing, which originated in ancient China, is now the fastest growing water sport in the world and is a favourite among corporates for its team building benefits.
During the day, teams competed in crews of between seven and thirteen people who sat in pairs in the canoe-like vessels fitted with ornately carved dragon heads and tails. Each team took part in three timed races over distances of around 200m before the knockout stages began.
This year's race was won by Avison Young and Fisher German who were crowned the champions after winning all of their races during the day.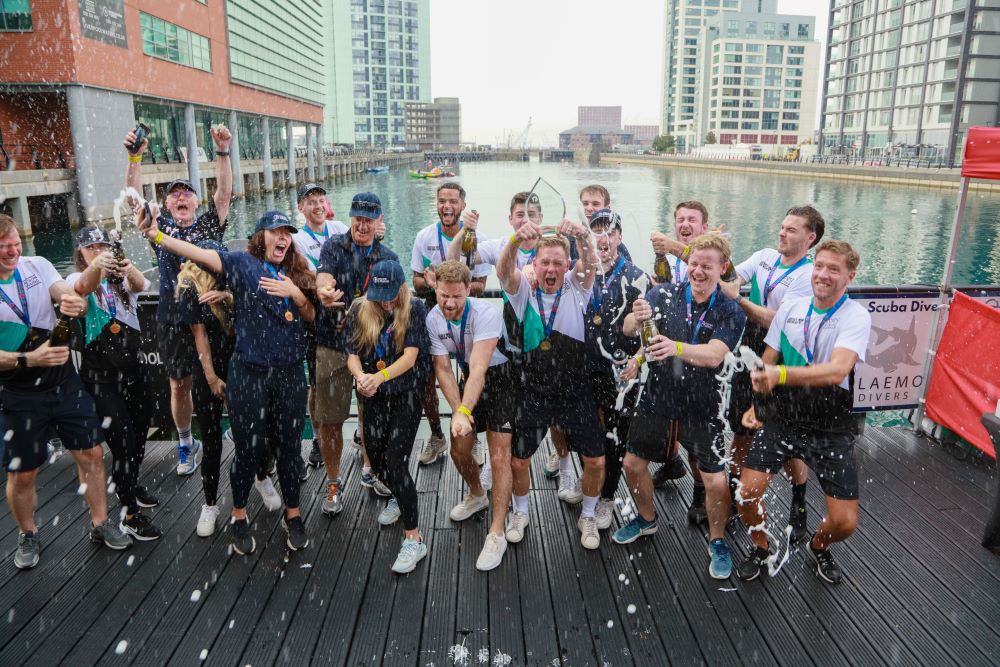 To enter, all businesses had to raise a minimum of £850 in sponsorship for Claire House Children's Hospice. Participating teams included: - Peel L&P, Liverpool Waters, Claire House, Anchor Services, Arup, Avison Young, Brabners, Colliers, Curtins, DSG, Enervate and Vital Energi, Equans, Fisher German, Griffiths & Armour, Hive Projects, HM3 Legal, If We Ran The Zoo, Leep Utilities, Plan-it, PWS Financial Services, Vermont, and Walker Sime.
Liverpool Waters, which is part of the Peel Waters portfolio, has supported Claire House for a number of years. This support has helped the charity to expand its reach across the region and out in the community, enabling it to provide specialist end of life nursing care to more children and families. Last year, Claire House cared for over 400 children and their families across Merseyside.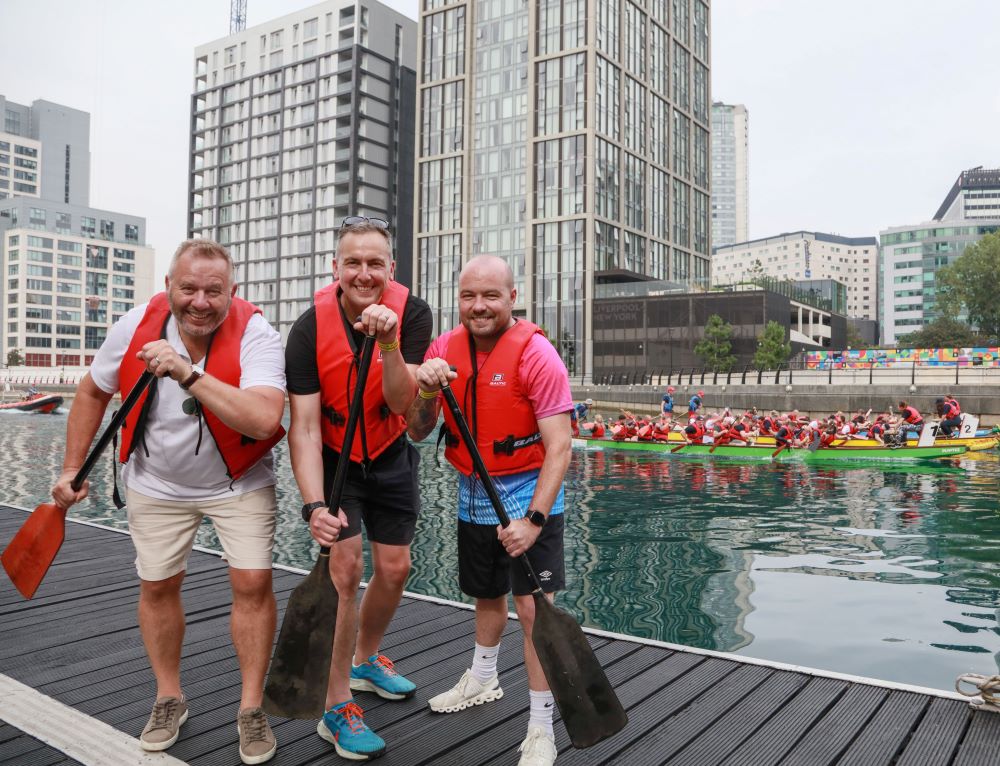 Liza Marco, Senior Asset Manager at Peel L&P's Liverpool Waters, said: "We've had a fantastic year at Liverpool Waters and the Princes Dock neighbourhood is buzzing with lots of new businesses now calling it home. The launch of ARRIVE, our flexible managed workspace, has also attracted many new businesses to Princes Dock and the opening of Sainsbury's Local is just around the corner.
"We are delighted that several of our new tenants have got involved in this year's Dragon Boat race, by taking part or showing their support on the day, and it was wonderful to see everyone coming together to enjoy Princes Dock and everything it has to offer.
"We'd like to say a huge thank you to all of the businesses who took part for helping to make the day a great success and, most importantly, for raising an incredible amount of money for a very important local charity."
Dan Halliday, Corporate Fundraising Manager at Claire House Children's Hospice, said: "We're delighted to be the chosen charity for the Liverpool Waters Dragon Boat Race once again this year. Not only does it raise such an incredible amount of money for the hospice, but it's great way for us to engage with so many fantastic businesses. It's something we really look forward to and our staff love getting involved, despite finishing last every year! Thank you so much to Liverpool Waters for organising such a wonderful day, to Anchor for their sponsorship and for every team for fundraising for Claire House."
Andrew Harper, Chief Executive of Anchor Group Services, said: "We are delighted to continue our support and role as headline sponsor for such a brilliant event. Our race team have been hard in training and are excited to be part of such a great day again, whilst raising money for an excellent cause close to our hearts."
If you'd like to make a donation to Claire House Children's Hospice, please visit www.justgiving.com/page/liverpoolwatersdragonboatrace2023.