28 Jan 2022
Look ahead to 2022 projects
Half a century after Peel's foundations were first laid, Peel L&P, its regeneration arm of today, looks at some of the significant milestones its projects are due to reach in 2022 to help bring long-term investment and sustainable transformation to communities across the country.
Peel L&P works across a range of sectors including housing, retail, commercial, industrial & logistics, energy, sustainability and leisure and through development it also contributes to new infrastructure, schools, local amenities, affordable housing and creating green and open spaces.
- Start on site and completion of a pioneering new initiative to create 40 homes and a new community for the homeless below the railway arches between the Bridgewater Canal and River Irwell, land currently owned by Peel L&P. The project is in partnership with homelessness charity Embassy.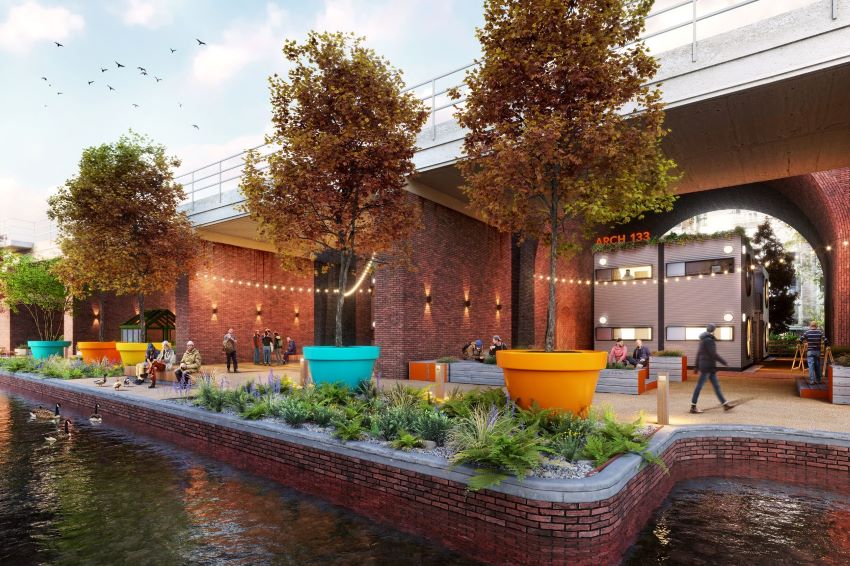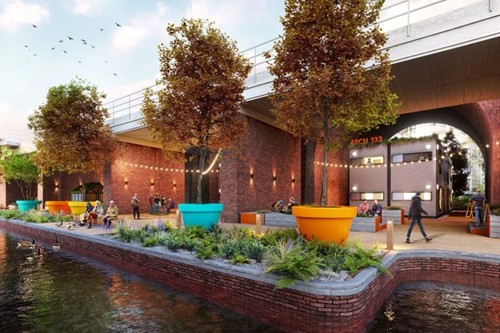 Peel Waters developments:
- Summer – planning application to be made for infrastructure works at Central Docks, the second of five neighbourhoods to be created at the famous Liverpool waterfront. Central Docks will create 3,800 new homes, 166,000 sq m of offices, 25,000 sq m of leisure and entertainment spaces and a two-hectare public park.
- Spring/summer –super-structure work to start at Everton Football Club's new 52,888-seater stadium at Bramley-Moore Dock.
- Isle of Man Ferry Terminal - progress to be made with completion due 2023.
- Feb/March – planning application for the Maritime Knowledge Hub to transform the 19th century Hydraulic Tower into a centre for excellence for the maritime sector.
- Spring - start on site at 500 new energy-efficient apartments, including 100 affordable homes, at the currently named Wirral Waters One within the emerging Northbank neighbourhood.
- March – first 30 of 350 modular homes complete at East Float in partnership with Urban Splash. Planning application for phase 2 in the summer.
- March – groundwork starts at Belong Village to provide leading dementia care and accommodation for over 100 people.
- Late 2022 - start on site at Egerton Village which will provide amenities to residents, students and workers around the Four Bridges and Northbank East areas.
- Late 2022 - start on site at MEA Park to create a centre for manufacturing, logistics, R&D and large-scale assembly and modular construction.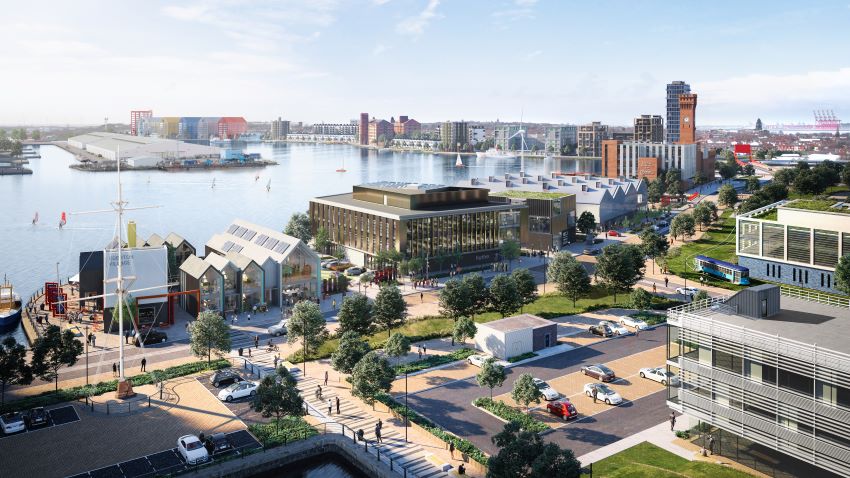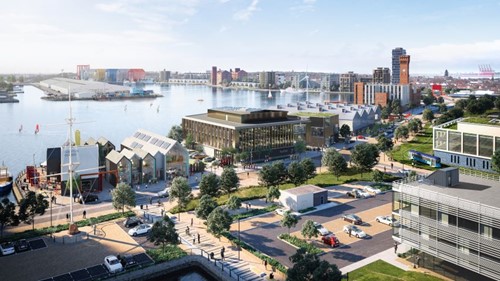 - April - pending planning approval due end Feb, infrastructure works will begin on the first stage of work at the TraffordCity-based development to create 3,000 homes, a school and around 20 acres of public open space over the next 15 years.
- May/June – planning application for the first homes.
- Feb - planning permission for a 162-private build-to-rent development in partnership with Hermes. On site date April.
- Early summer - outline planning application for the remaining undeveloped land. 60% of this 25-acre masterplan will be transformed into public realm and open space.
- March - topping out at tower C, one of X1's five waterfront apartment buildings
- End of year – start on site at a hotel and aparthotel at Cornbrook with Bricks Capital.
- Feb – start on site for a new road extension at James Watt Dock.
- March/April - outline consent followed by a reserved matters planning application for 1,100 new homes at Yorkhill Quay, a mixed-used development on the Northern banks of the River Clyde, a 200-bedroom hotel and 2,500 sq m of leisure space.
- June/July – Burger King and Starbucks drive-thrus complete.
- End of year – planning application for Therme Glasgow.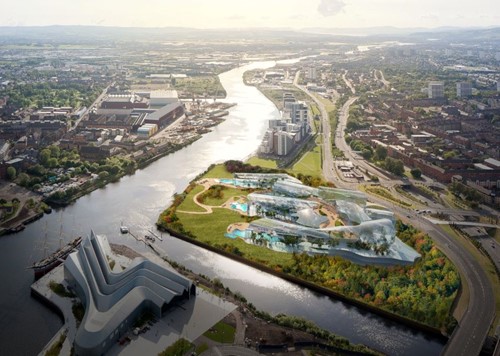 - Feb/March – planning decision for a specialist care scheme in partnership with Montpelier Estates to provide 74 ensuite homes with community facilities.
- March – start on site at 237 affordable houses in partnership with Legal & General Affordable Homes. Peel L&P will act as developer.
- Plans to be progressed to turn the disused railway line into pedestrian and cycle routes to Gillingham train station.
- Spring – a new flagship Co-op store to open to support the growing number of residents, visitors and workers
- Finalising the vision and masterplan for the next phase of development and starting work on the next office building.
- Expanding flexible workspace offer with Arrive, in White and Blue Towers as well as creating more amenities for all within the Tomorrow building.
- Continuing to grow the residential community by welcoming new residents into the Glenbrook/Latimer development on the former Booths Car Park.
- Working with Quayside MediaCity to progress the vision for the shopping centre.
- Jan – publication of a Climate Positive Action Plan as part of Peel L&P's Business Declares membership to help support a climate resilient future.
- Continue industry-leading work on natural capital by commissioning assessments to understand how we can make Peel L&P developments more climate resilient. This will look beyond biodiversity net gain and more towards environment net gain in line with the Government's 25-year Environment Plan.
- Implementing a Social Value Framework across the business to create, measure and report the additional value delivered through Peel L&P projects for communities, occupiers, and stakeholders.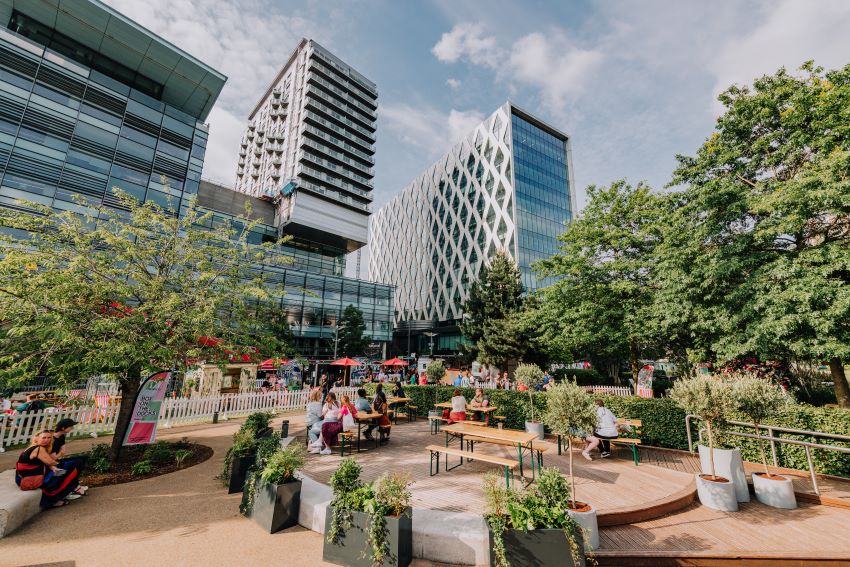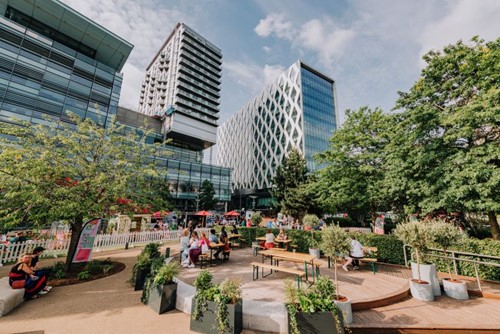 - Spring – work with Natural England to progress plans for a potential biobank at Chat Moss in Salford to help improve biodiversity and reduce carbon emissions.
- Spring – start on site at Peel L&P's first biobank project in Bolton followed by the completion of Peel L&P's wider biobanking strategy in spring/summer.
- Spring – identify preferred sites to progress planning applications for glamping/holiday park use
- Spring/summer – achieve planning consent for and bring to the market several individual plots suitable for people looking to build their own homes/small developers.
- April – UK Sport to select the preferred English Ryder Cup venue for 2031 or 2035. Peel L&P's Hulton Park development in Bolton has been shortlisted. July - UK submission to Ryder Cup Europe and host venue announced.
- Public consultation to launch followed by a planning application for 700 homes at Whinney Carr in Lancaster.
- Continue to promote and bring forward sites in Wigan, Salford, Rochdale, Bury and Bolton. These sites have been identified for sustainable development within the Places for Everyone Joint Development Plan to support the Government's ambitions to level up the North of England and deliver much-needed family & affordable homes. Public consultations will follow.
Northstone (Peel L&P's homebuilder)
- Jan – construction starts at Ellesmere Port (Glisk) with first residents moving in October 2022.
- Feb - first residents move in to Keld (Barrowford, Pendle) including provision of Northstone's first affordable homes.
- Feb/March – public consultations for up to 95 homes at Scotforth Road in Lancaster and up to 280 homes near Doncaster Sheffield Airport. Planning applications to follow in March/April.
- Spring - planning application due for Horwich Golf Club, Bolton.
- July – first residents move in to Airie (Garnet Fold, Bolton)
- Sept – first residents move into Tulach (Pemberton, Wigan)
- Construction of Northstone's first 'Dependent Relative' home at Silkash in Bolton.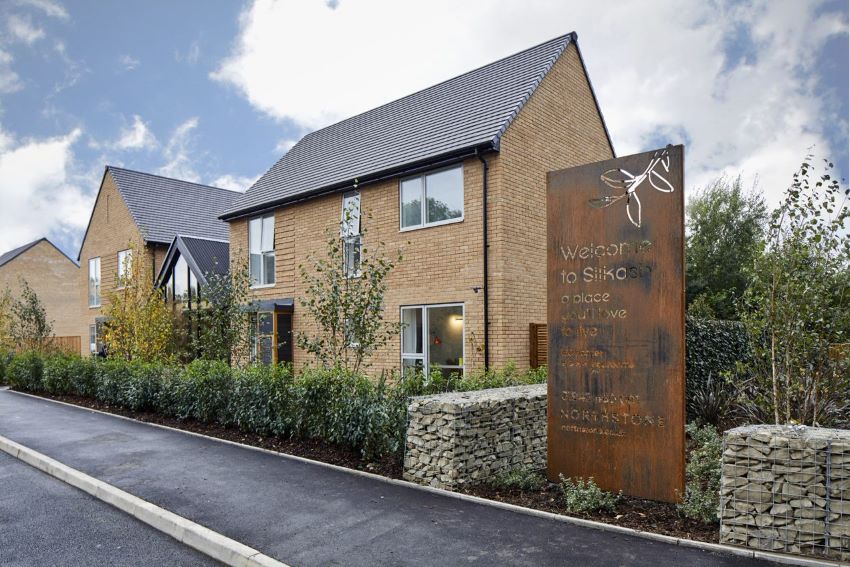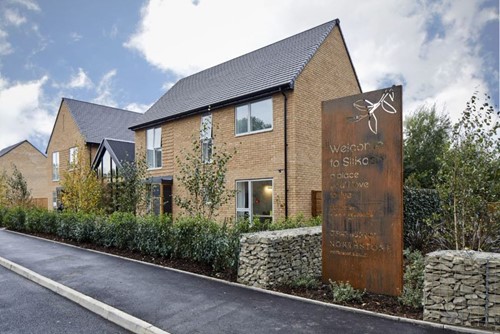 - By year end – completion of an aggregate recycling facility at Port Salford near the A57 Liverpool Road in Eccles, Greater Manchester.
- Spring - outline planning application to re-develop the Peaksnook site in Carrington (Greater Manchester) for industrial use and a 40MW energy generation facility with Forsa Energy.
- Spring – planning decision due for proposals to develop a site for industrial use and energy generation at North Road, Ellesmere Port.
- March/April – Mersey Heat. Construction work to start on an energy centre at Great Howard Street alongside installation of a low carbon heat pipe infrastructure across Liverpool Waters' Central Docks neighbourhood.
- By summer – application submissions as part of the next steps in the UK Government's Contracts for Difference process to create up to 120MW of renewable energy capacity for wind projects in the Shetland Islands.
- Launch of Peel NRE's new electric vehicle charging brand including a programme of nationwide installations.
Protos at Ellesmere Port, Cheshire (Part of Peel NRE)
- Design & development of a local CO2 network will continue to enable emitters at Protos who capture their emissions to transport their CO2 to the HyNet pipeline which will be developed adjacent to Protos. This will further contribute to reducing emissions at Protos and delivering net zero in the North West. Completion expected by end 2025.
- Feb/March– completion of the Protos Grid substations to import and export electricity at Protos to the regional grid. This will also give Protos the ability to provide power to occupiers at Protos. This will enable 50MW of export capacity and 6MW of import. Full export of 124MW and 57MW import due October 2023.
- Spring - planning decision expected to bring the first Plastic Park to the UK to process some of the 4.9 million tonnes of plastic waste produced in the country each year.
- Summer/autumn - start on site at the plastic-to-hydrogen facility to turn unrecyclable plastic waste in the region into a clean fuel for buses, HGVs and cars.
- Autumn – completion of three further ecology areas providing habitat for wading and overwintering birds and water voles. This brings the total area dedicated to flora and fauna at Protos to over 45 hectares, the equivalent of 45 rugby pitches.
- By summer – completion of phase 2 infrastructure works including approx. 1.6km of roads, bridges, drainage and ecology areas to facilitate future plot development on site.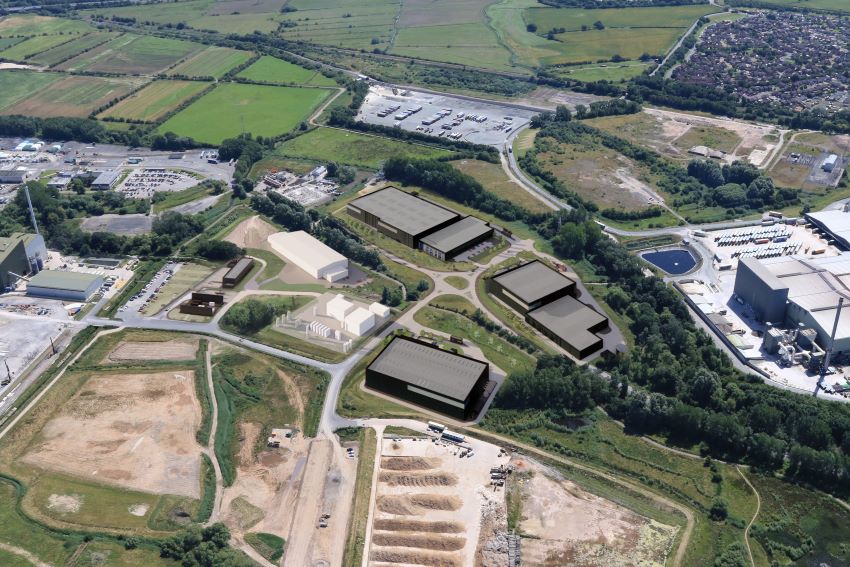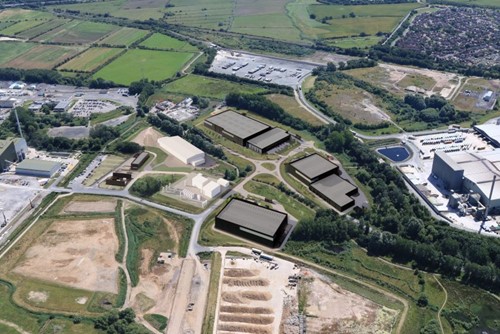 GatewayEast, Doncaster
- Spring – submit planning for the first phase of family homes and sales of Armstrong House and further plots.
- Summer – submit planning for future small-unit employment scheme and additional highways infrastructure.
- Winter – expected decision for first phase of homes.
- Summer – pending funding, rail works are due to start on a new freight rail line into the Port Salford terminal. Work due to complete by Dec 2024. Port Salford, on the banks of Manchester Ship Canal, would be the UK's first inland waterway tri-modal port, to be served by rail, road and shipping.
- Continue to grow the food, beverage and lifestyle offer across all 9 nationwide sites with several planning submissions to be made in 2022.
- Feb – Tim Horton's due to open at Stockport Retail Park
- March – Smyth's Toys to open at Stockport Retail Park
- March – Italian restaurant Tony Macaroni set to open at Straiton Retail Parks in Edinburgh
- April – flagship Lidl store to open at Straiton Retail Park with Peel NRE installing electric vehicle charging points.
- New LED lighting to be installed at the final two retail parks (Washington and Hyndburn) to reduce carbon emissions.
TraffordCity, Greater Manchester
- Jan - start on site at Tim Horton's
- Feb/March – work starts on Fives football facility, 8 new FA-approved pitches for the community at a site adjacent to Beyond Ski. Completion around summer.
- Winter 2022/early 2023 - start on site at the £60m Modern Surf facility – the North West's first surfing lagoon at Trafford Park.
- End of year – start on site at the £250m wellbeing resort Therme Manchester
Trafford Palazzo (formerly Barton Square, now owned by Peel L&P)
- Feb – health and wellbeing month with activities for all the family, including yoga and keep fit sessions, craft and sports workshops and motivational speakers.
- Feb/March – Sistine Chapel immersive experience
- Spring – planning decision for a campanile
- Summer – luxury Italian food & beverage provider Matterello, Nerf Action Experience (pending planning approval) and Archie's set to open
- Plans progressing for a beauty department store of up to 40,000 sq ft
- By year end – car park extension begins with Therme to create 2,500 spaces
- Electric vehicle charging points installed
- Discussions ongoing to bring a chic international lifestyle brand to site to further enhance the food & beverage offer.
- Ongoing discussions for a potential refit of Legoland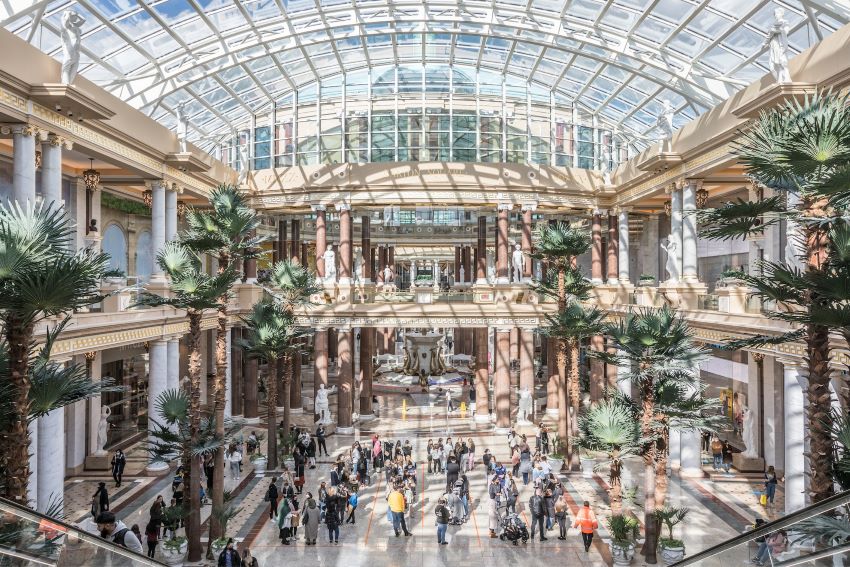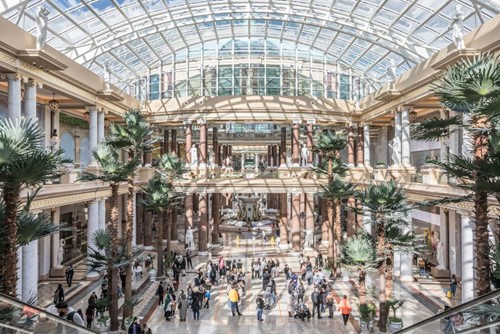 - Feb and May (respectively) Trafford Head boat race in Sale and the annual rally for the Federation of Bridgewater Canal Cruising Club.
- Summer/autumn - new moorings at Ye Olde No 3 pub, Pickering's Bridge (both in Warrington) and RHS Garden Bridgewater in Worsley, Salford.
- Completion of a social value study which looks back at the health and wellbeing and ecological benefits of the canal over the past 10 years.
- May – first anniversary of RHS Garden Bridgewater in Salford of which The Peel Group is a founding partner and has sponsored the Peel Learning Garden used by local schoolchildren.
- Jan – launch of new 'Next Gen' programme to develop Peel L&P's early career professionals.
- Feb – increase the number of enterprise advisers to help support careers education with schools and colleges across Greater Manchester.
- April – launch of a new Give Something Back team and framework to help employees support charities and provide volunteer opportunities.
- Launch of wellbeing champions and strategy to provide employees with mental, physical, social, financial support.
See the milestones we're expecting to celebrate in 2023 here.