09 Feb 2021
National Apprenticeship Week 2021 – Emma Green, Social Media and PR Executive at MediaCityUK
You may remember last year we spoke with Emma Green about her digital career to date as Social Media and Content Executive at MediaCityUK. Since then, Emma's title and work focus has changed slightly as she has now embraced her new role as Social Media and PR Executive within the Place Team at MediaCityUK plus she's making strives towards the finish line of her apprenticeship. Here's what she had to say…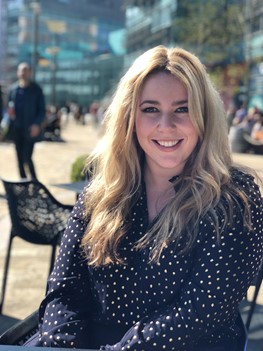 Emma, nice to chat again! As part of National Apprenticeship Week,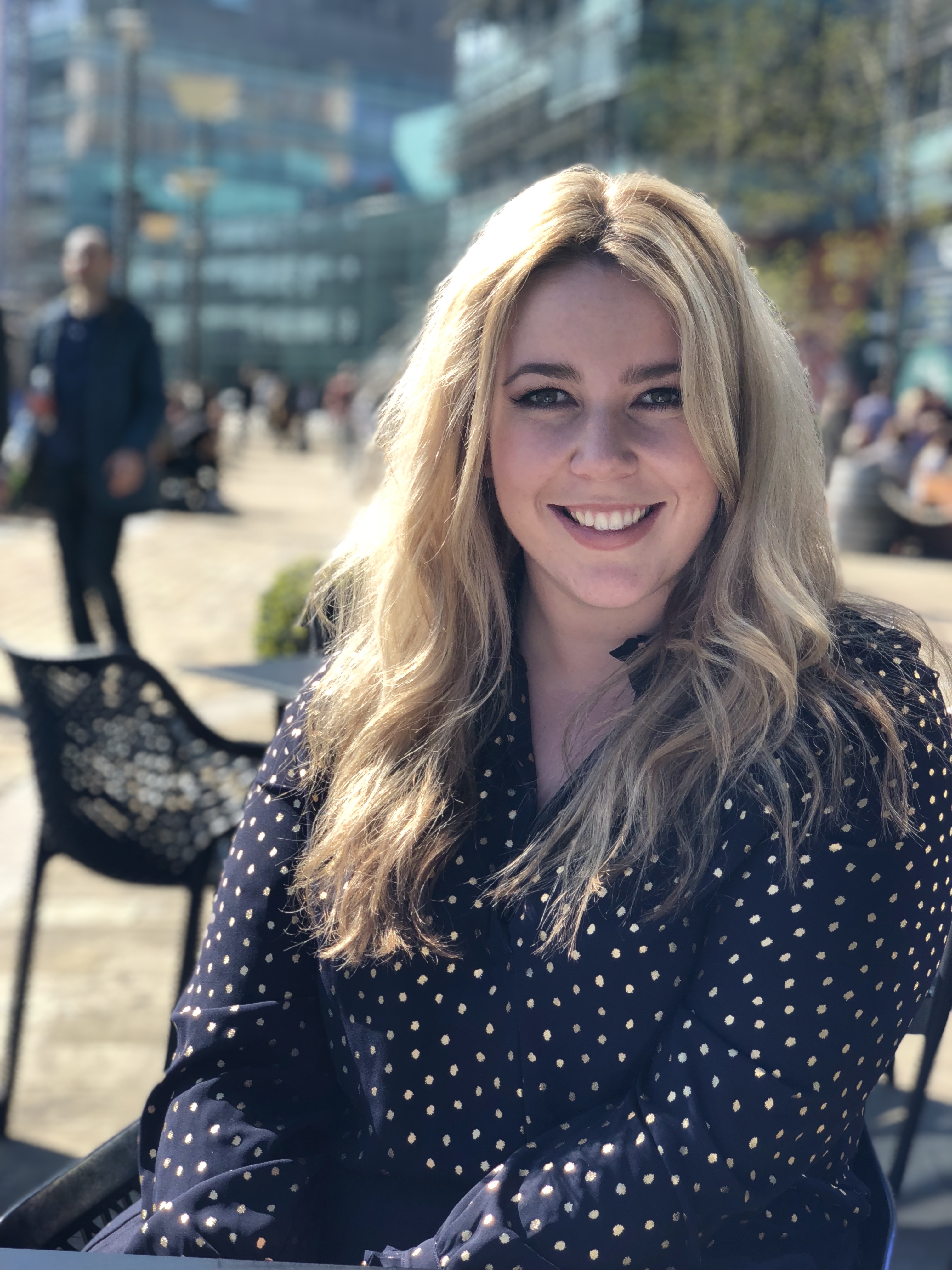 we'd love to get an update on your apprenticeship journey…
I have completed my apprenticeship! I started my apprenticeship back in 2017, two years after graduating from university as I wanted to continue to upskill and gain even more experience in an industry related to what I wanted to do as a career. It's been a long journey, but I am so proud of myself for sticking with it and completing my apprenticeship after working so hard for nearly four years!
Do you feel your apprenticeship has helped future proof your career?
Absolutely! The Covid-19 pandemic demonstrated how important digital communications are. During the pandemic, our social media channels (MediaCityUK) never went 'dark' or turned off, we actually did the opposite to many other developers and put even more content out, which resulted in us managing to keep our community together within MediaCityUK. Thanks to what I learnt during my apprenticeship, I was able to source and create engaging content which supported and informed our community made up of workers, residents, and visitors.
We developed a community update email which we sent to our customers and stakeholders. It started out as a briefing, reporting on openings/closures and has since evolved into an engaging community note with businesses regularly asking to share their stories and news with others. Our engagement and following on social media rocketed during lockdown and we moved our events to online formats, including the online launch of 'MediaCityUK's SPOTLIGHT ON…' series.
'SPOTLIGHT ON…' invites experts from the media, creative and digital sectors to share their stories and skills LIVE with the MediaCityUK community and has included Russell T. Davies, Naga Munchetty, Louise Minchin, Christopher Eccleston and many more. I'm delighted that this series will be continuing in 2021.
Going forward, I think digital communications will continue to play a vital role in how we share our news, announcements and engage with communities, and by having that further level of understanding and skill thanks to my apprenticeship I think it puts Peel L&P in a good position to potentially lead the way in yet another area.
How does your apprenticeship impact your team? And what support do you receive from Peel L&P team members to help you thrive?
The Place team at MediaCityUK have been very supportive in allowing me to take the time to complete my course. We are one of the leanest teams within the business and the amount of projects we turn around in short time frames is very high; so for a team which has so much to deliver I have really appreciated them allowing me to take a few hours here and there to finish coursework, revise or to do my end point assessment. They have always supported me throughout the process. By working with such kind and supportive colleague,s it makes me want to achieve my best, it has strengthened our bond as a team and I really admire and look up to them, not only as colleagues but as role models. I hope that my enthusiasm and willingness to continue to take opportunities and upskill will help both the Place team and the wider team and hope that by completing this apprenticeship it demonstrates my determination and grit to see something through to completion whilst doing it to the highest possible standard.
What is your ultimate achievement?
My ultimate achievement had to be landing my dream job at MediaCityUK. I remember being a teenager and seeing the news about MediaCityUK on BBC North West Tonight and thinking I want to work there some day – and now I do! I feel incredibly lucky to do a job which means I start every day happy. For me, it's not just a job it's a passion and the team I work with are equally as passionate and creative - I feel inspired by them to do my best. I am incredibly proud to work for Peel L&P, which is famous for its regeneration projects and I feel very grateful to play a small role in delivering the vision.
What would your advice be for someone unsure on their career path and considering an apprenticeship?
An apprenticeship is a fantastic route to consider as it is based around skills and can fast-track your career. To be able to demonstrate skill-based knowledge and have real life work experience in industry is a game changer when it comes to finding your future career. I feel very proud to have graduated from university and have a degree, but I also feel equally proud to have done an apprenticeship and have qualifications in digital marketing and coding. By taking the time to experience both academic and vocational routes, I can see the pros and cons in both. What I do think is important, is to find the path that works for you and to not feel pressured into doing something because others have told you to. If you can find something you're passionate about and turn it into a career, then it will never feel like a 'job' and I'm very lucky to have found that within Peel L&P.
If you'd like to connect with Emma and stay up to date with her journey you can find her on: Twitter: @ELGreen93 | LinkedIn: https://www.linkedin.com/in/emma-l-green/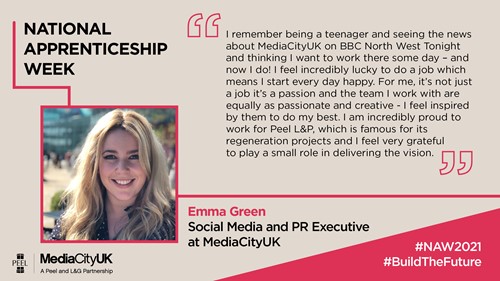 If you'd like to find out more about what it's like to work at Peel L&P, visit our Careers page where you can also see our latest People Team video.