07 Jul 2023
Net Zero Week: Reducing our carbon emissions through energy efficiency
At Peel L&P, our work to reduce carbon emissions across our assets is part of the company's five-year sustainability plan, which supports the United Nations Sustainable Development Goals, to help create a fair and sustainable planet by 2030.
We are proud of our long-established use of an international energy management system that enabled us to be the first major UK property group to achieve ISO 50001 certification back in 2015, helped us to set our Paris-aligned Science-Based Target to 2030, and most recently verify 18 of our commercial buildings as Net Zero Carbon in operation as per the UK Green Building Council framework definition.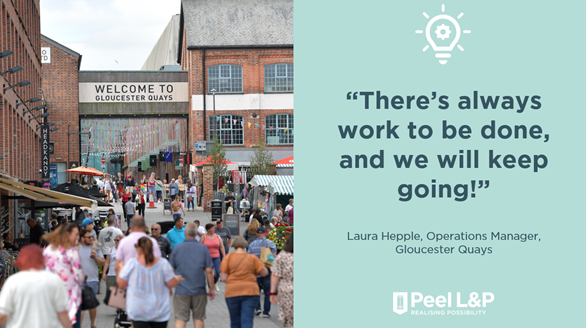 Our outstanding energy champions across the business identify opportunities for energy saving, build the business case, manage the delivery of these projects and then monitor the savings made. In light of Net Zero week, we heard from our energy champions at Peel L&P, who told us why it is so important to implement measures for reducing emissions through energy efficiency:  
Robert Harris - Senior Building Surveyor, Peel L&P

 
"I became an Energy Champion in 2019 as a substantial part of my role is around the maintenance and replacement of M&E plant (boilers, chillers, air handling, lighting, etc). Working with our Facilities Management (FM) provider – EQUANS, we closely monitor energy consumption and act accordingly to ensure our buildings are as energy and carbon efficient as possible. My biggest win was the replacement of 2 chillers and a variable speed drive (VSD) chilled water pump at our building at Liverpool Waters called Princes Dock No. 10 in 2018. At the point of install, the chillers were so up- to- date that they were the only chillers in the country of that model and Daikin sent five engineers to be trained on how to service them. My next challenge is to identify further reductions in energy costs and carbon emissions whilst considering asset life cycle and the current market."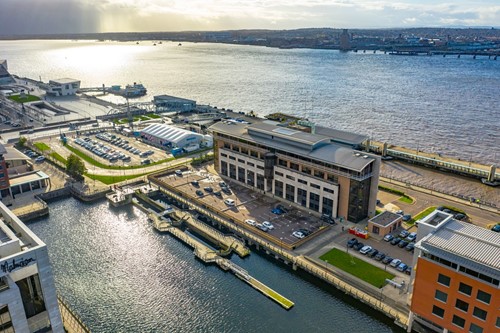 Tabitha Barraclough - Solutions Engineer, EQUANS

 
"The energy reduction strategy was initially focused on optimisation of equipment and undertaking audits but, in 2011, this strategy took on a more official role with the creation of an energy management programme aiming to consistently reduce costs and carbon emissions. Significant benefits have been delivered through our FM partnership, such as the recent replacement of all fluorescent end- of- life external lighting on Red Road at MediaCity in Salford to LED, as well as working in collaboration with occupiers to match the building occupancy to the operational plant used to ensure no unnecessary plant comes online when not required. The success of this relationship was showcased in 2019 where Peel and EQUANS won a Premises & Facilities Management award for our partnership in energy management."
Laura Hepple - Operations Manager, Gloucester Quays

 
"I have been leading on energy management at Gloucester Quays since 2017; an area I am very passionate about to ensure we perform as sustainably as we can as a business. It may sound odd, but I really like taking part in the ISO 50001 audits as it's good to sense check what we are doing and receive positive feedback about our work from the auditors. I have tremendous support from our EQUANS engineer, Neil Scriven, who has been with us since day one and has supported delivery of our targets, chipping away in the background to keep reducing our energy consumption, despite budgets being limited! There's always work to be done, and we will keep going!"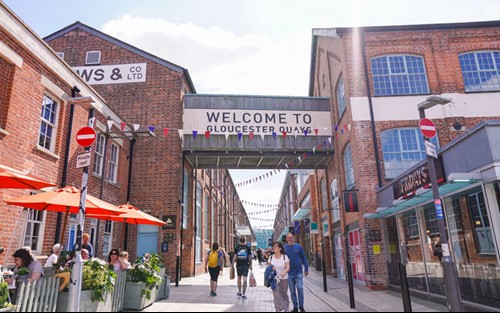 Read more about energy management at Peel L&P in our case study here.
Find out more about sustainability at Peel L&P here.