06 Jul 2023
Peel L&P and Legal & General Affordable Homes bring affordable housing to Chatham Waters
Peel L&P and Legal & General Affordable Homes celebrated the 'topping out' of Cavalier Court, an affordable housing scheme delivered in partnership with Legal & General Affordable Homes.
At a topping ceremony on 29 June, marked the provision of much-needed affordable housing in Kent and the creation of a thriving new community.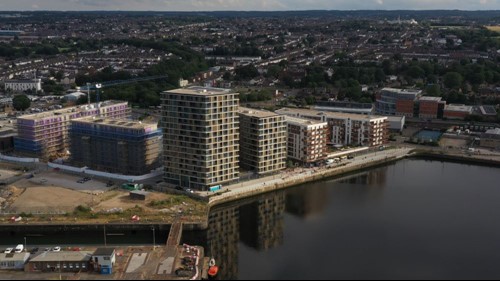 Offering 1 and 2 bedroom apartments, as well as 3 bedroom townhouses, the Shared Ownership homes at Cavalier Court aim to help buyers take their first step on the property ladder. With a vast range of amenities available and ideally located for commuting, the Shared Ownership homes are the perfect place to call home. 
The new Shared Ownership homes located at Chatham Waters in Kent will go on sale in Autumn 2023.
Ben Denton, Chief Executive at Legal & General Affordable Homes, said: "There are too many people who feel their chance of owning a property is slipping away.  With Shared Ownership we are determined to bring that opportunity within reach again.  Whether you're a first-time buyer or a family looking for room to grow, our homes in Chatham Waters offer the perfect blend between town and country living in stunning surroundings and modern, beautiful and energy-efficient homes. There really is something for everyone."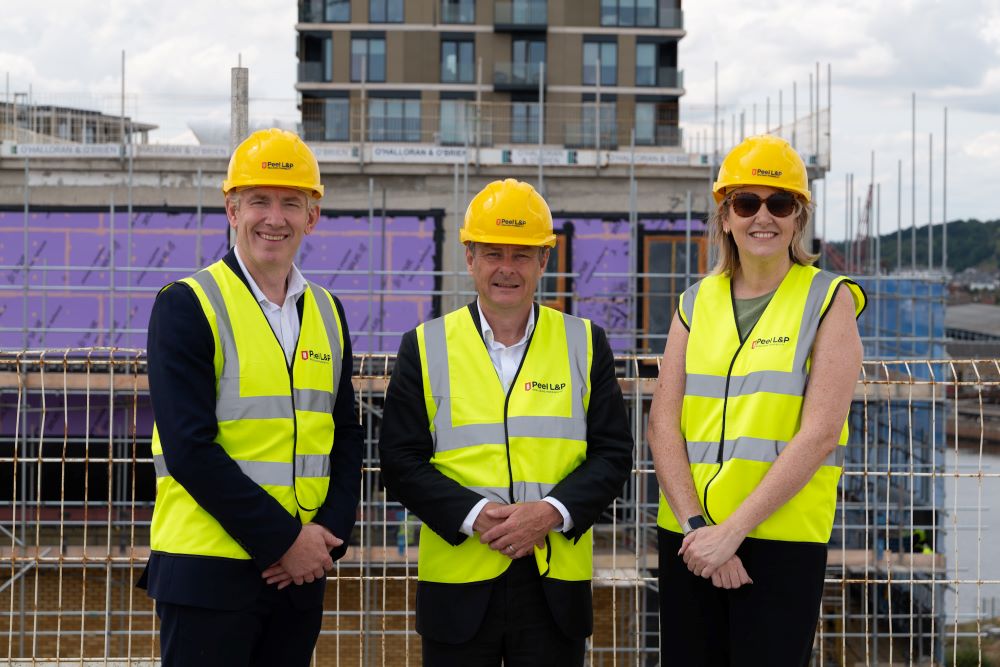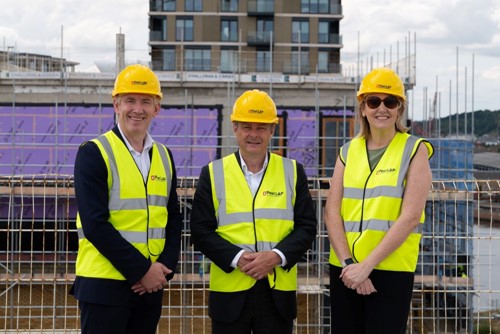 James Whittaker, Executive Director – Development at Peel L&P, said: "The topping out of Cavalier Court is a big milestone for Chatham Waters and it would not have been achieved without us working in partnership especially with Medway Council, O'Halloran & O'Brien and Legal & General Affordable Homes.
"Chatham Waters is all about creating a diverse and sustainable mixed-use neighbourhood which offers something for everyone. Over £100M has been invested into Chatham Waters to create new public realm, improved infrastructure and plenty of spaces for our community to use and enjoy.
"We set ourselves a target of creating 25% affordable housing on site at Chatham Waters and we have worked closely with Medway Council to find a structure that works, enabling us to create these 237, high-quality, new and affordable homes which is one of L&G's largest affordable housing schemes in the UK and shows strong faith in Chatham Waters.
"As new employment opportunities and jobs are created within Chatham Waters, it is important for us to continue working with local businesses to support the creation of local apprenticeships and work experience placements. O'Halloran & O'Brien have been a fantastic local building partner and this development is a result of a great team effort by all of our partners who have worked extremely well together to create a scheme we are all so proud of."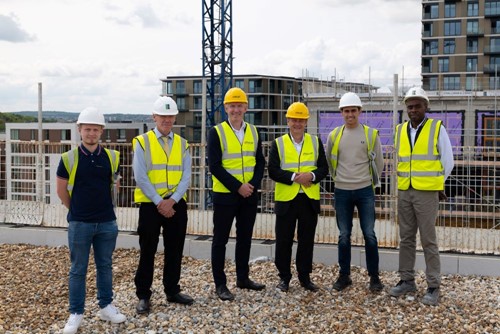 Shared Ownership supports those who are unable to purchase a property on the open market, it enables you to buy a portion of a property while paying rent on the remainder of the portion each month.  Through a process called staircasing, the buyer can increase the percentage that they own up to 100 per cent by buying further shares should they wish to.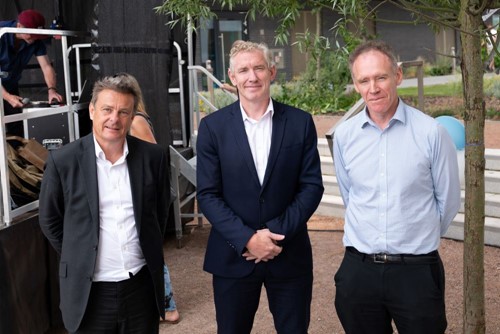 For more information and to register your interest, you can visit Legal & General Affordable Homes website at: https://landgah.com/scheme/cavalier-court/   
To find out more about Chatham Waters visit: https://chathamwaters.co.uk