05 Sep 2022
Peel L&P prepares TraffordCity site for Therme Manchester
Plans to start work on the UK's first city-based wellbeing resort, Therme Manchester, at TraffordCity have progressed this week with preparations to clear the current EventCity site.
Regeneration business Peel L&P has submitted plans to Trafford Council to demolish the 28,000 square metre former EventCity conference and exhibition space on Barton Dock Road to make way for the c£250m flagship Therme Manchester development.
The 28-acre resort opposite Trafford Palazzo and The Trafford Centre is being built by global developer and operator of state-of-the-art wellbeing destinations Therme Group which has seen phenomenal success with similar resorts across Europe over the past 20 years.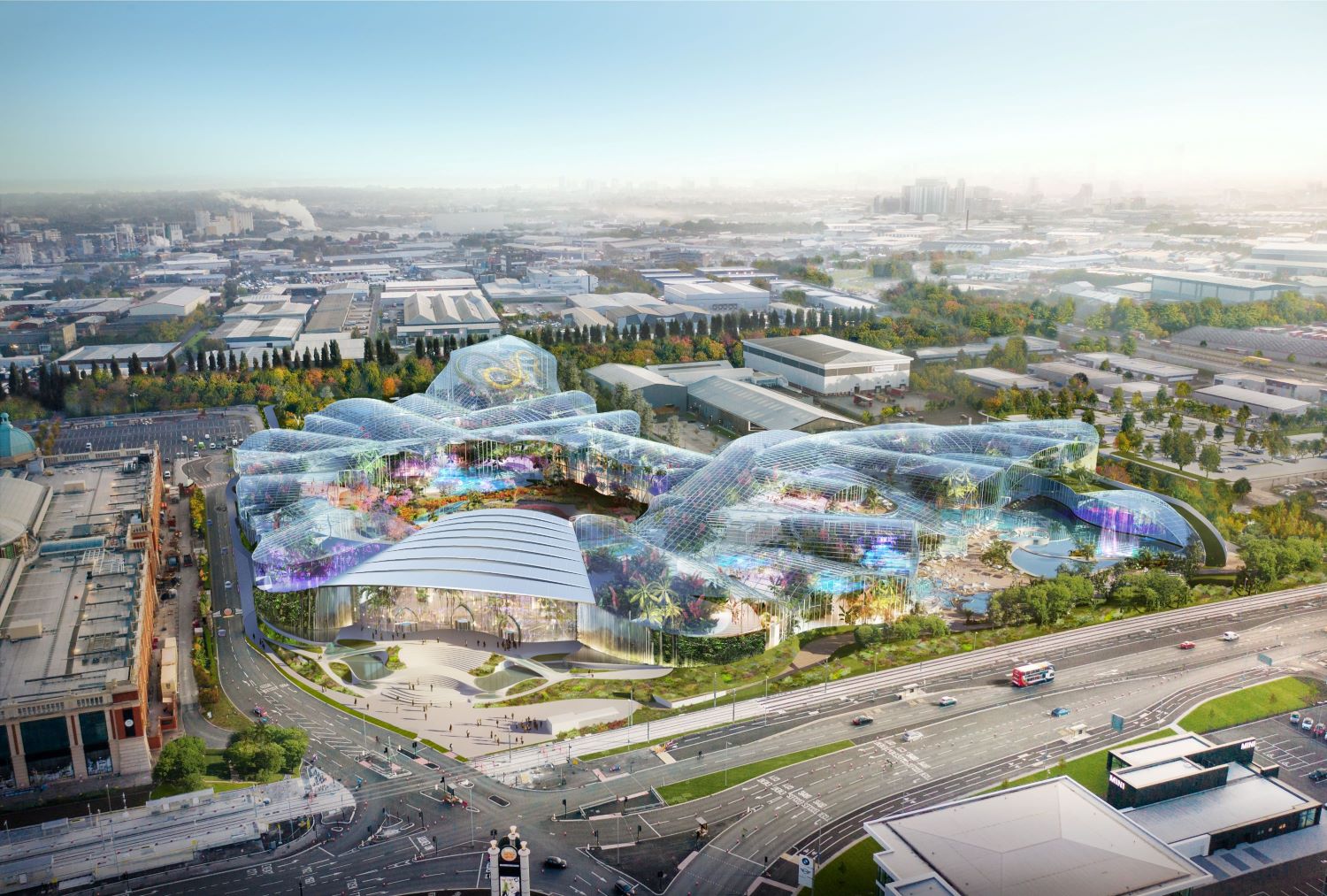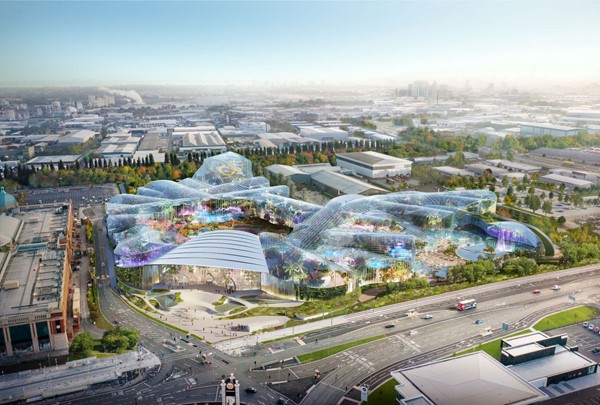 The development will significantly boost economic growth in the region, creating 1,200 jobs and over £4.5bn economic impact. By combining nature, sustainable technology and culture, Therme helps to improve visitors' health and wellbeing and is forecast to save over 1 million hospital admission days per year.
Some of the attractions within the resort include Greater Manchester's first all-season urban beach, a 'next generation' waterpark, expansive thermal pools, a wellbeing spa, immersive digital art, an onsite urban farm and botanical gardens.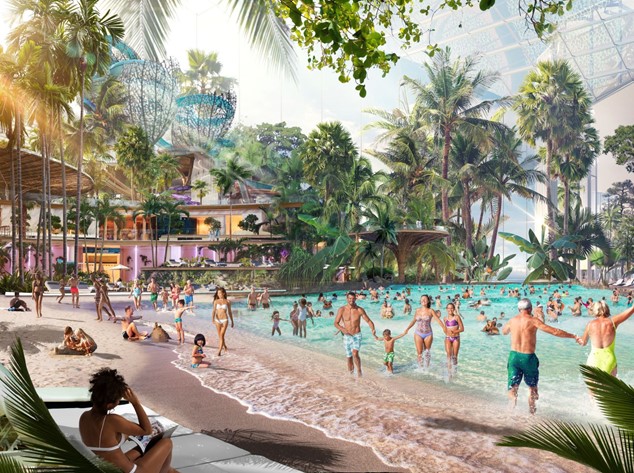 TraffordCity, the UK's foremost retail, leisure and commercial destination, is currently home to the new Trafford Palazzo, The Trafford Centre, Chill Factore, Dino Falls Adventure Golf, Trafford Golf Centre and is soon to welcome a £60m surf centre, Modern Surf.
James Whittaker, Peel L&P's Executive Director of Development said: "Therme Manchester is an attraction like no other and it's incredibly exciting to be making preparations to bring the UK's first resort of this kind to TraffordCity for people of all ages to enjoy.
"It will attract visitors and investment from across the globe to TraffordCity and the wider city region and we're proud to be the host venue for such an exceptional development with a strong focus on sustainability, health and wellbeing."
Richard Land, Chief Development Officer, Therme Group UK said: "We are delighted to have reached this critical stage with Peel L&P, which marks the beginning of on-site works for Therme Manchester.
"An iconic project for the city as well as for the entire UK, this milestone confirms the arrival of Therme in the North. It also solidifies our vision for 90% of the UK to be within easy reach of a Therme destination, with future developments planned for Glasgow, London and other key cities."
Peel L&P is also seeking planning permission to demolish the vacant former Soccerdome building at Trafford Way after a new football complex with eight, FA approved all-weather pitches and changing rooms opened this summer on a nearby three-acre plot in partnership with Fives Soccer Centre.
If approved, the demolitions would start as early as the end of September/beginning of October and be complete around spring 2023.
The construction of Therme Manchester is set to begin in 2023 with a build time of approximately two years.
CGIs of Therme Manchester: Copyright Therme Group