14 Sep 2021
Peel L&P reflects on community feedback in finalising plans for Hulton Park
Following a public consultation and the establishment of a Community Liaison Group for Hulton Park, Peel L&P is making further changes to its proposals, prior to submitting a revised planning application to Bolton Council.
These changes, which are based on local feedback, include:
Delivery of a new village hall for the Over Hulton community
Provision of allotments for the local community
Further access into the historic parkland for the local community, with additional routes for cyclists and walkers
Creation of a young people's strategy to maximise the opportunities of the project for current and future young people in the area.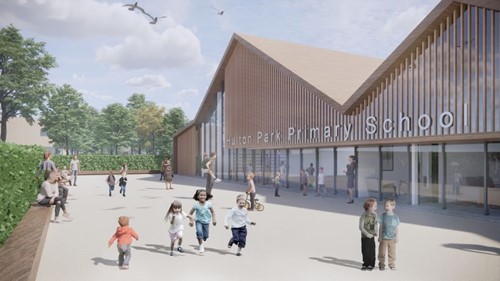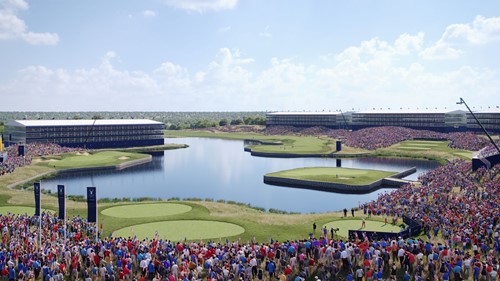 In response to feedback regarding previous consultations, the Community Liaison Group has been set up to improve channels of communication between Peel L&P and local representatives and will help local people to access information, ask questions and share their views on the revised Hulton Park scheme.  
Two Community Liaison Group meetings have now taken place, bringing together a range of community groups, as well as elected members. The Community Liaison Group will meet on a regular basis as the project progresses, providing local representatives with a clear means of communication on the proposals and the opportunity to directly raise issues and concerns.
Peel L&P is also now considering the feedback received from the local community during a public consultation undertaken in June 2021.
The refreshed plans were designed to respond positively to views expressed during earlier consultations and the public inquiry held in 2019, in particular comments on housing and Green Belt, transport infrastructure, demand for access to nature and leisure spaces and the increased emphasis on community wellbeing. New aspects of the scheme include a health and wellbeing hub and Chequerbent Barns, a flexible food and drink venue for the community capable of hosting events such as markets and food festivals.
Around 600 submissions of feedback were received during the public consultation from local residents, the wider community and business groups across Bolton, reflecting the significant levels of interest in the scheme locally.
Karen Edwards, Charity Chief Executive Officer at Bolton Lads & Girls Club said: "We look forward to continuing the Community Liaison Group meetings as the plans for Hulton Park develop. As a youth club and registered charity based in Bolton, we are proud to represent young people across the Borough and we will work to make sure that the development incorporates facilities that support young people's mental and physical wellbeing." 
Richard Knight, Director of Land and Communities at Peel L&P, said: "We want to thank everyone that has taken the time to participate in the public consultation on our refreshed vision for Hulton Park.
"The feedback has provided a range of interesting views and ideas that we have been carefully considering before submitting a planning application to Bolton Council. The Council will undertake its own formal consultation on the plans once we have submitted them, to provide residents with a further opportunity to share their views.
"We are also pleased that a number of local organisations and community representatives are engaging with the project through the Community Liaison Group. This has already provided some invaluable insights that we are now reflecting through further changes to the proposals. We are committed to working with local people to make the proposals as inclusive, accessible and sustainable as we can, and we hope that this forum will provide for genuine and open dialogue moving forward."
A public consultation on the refreshed proposals launched on Wednesday 2nd June and concluded on Wednesday 30th
Residents can continue to contact the team via the methods listed on the consultation website: hultonparkconsultation.co.uk.
Photos: CGIs of the proposed Hulton Park development including the golf course, a new primary school and a wellbeing hub for the community.