16 Mar 2023
Peel Waters Update: Partnerships, Progress, Planning... & Eurovision 2023!
2023 has got off to an exciting start for Peel Waters. New homes are underway across our waterside neighbourhoods and Wirral Waters picked up 'Deal of the Year' for Millers Quay. Liverpool Waters will be the place to be for Eurovision 2023 and progress is continuing rapidly at Everton's new stadium and the brand-new Isle of Man Ferry Terminal.
With planning decisions waiting to be announced on several transformational schemes and plenty of partnership announcements; keep reading for more updates and 'projects to watch' from across our waterfront communities.
Chatham Waters – Medway, Kent

 
New affordable homes reach new heights.
Peel L&P is building 'Cavalier Court' (a nod to the HMS Cavalier which is docked nearby) on behalf of Legal & General Affordable Homes (LGAH) as part of our wider vision to regenerate Chatham Waters and create a sustainable community to suit families and meet a range of housing needs.
Overlooking the Medway Estuary, Cavalier Court will provide 237 affordable homes and will be a mix of town houses and apartments. 139 homes will be available for shared ownership with LGAH, and 98 for affordable rent providing much needed housing to those on the Medway Council's waiting list. The scheme is well underway with the first of two buildings now built up to roof level. The first building is due for completion by the end of the year and the second building is set to be finished in spring 2024.
You can find out more about the new homes at Cavalier Court and see more pictures here.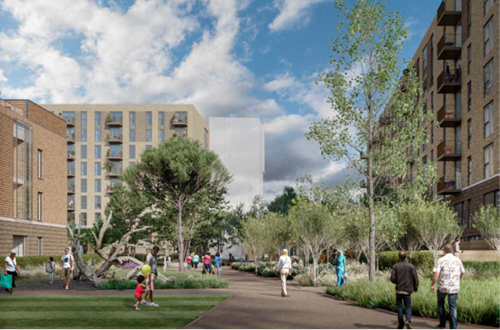 Projects to watch:
Summer is set to be a very exciting season for Chatham Waters. We are set to welcome our first waterfront retailer, who will be open and operating at Chatham Waters (full announcement coming soon).
Specialist healthcare provider Montpelier Estates will be starting work in summer to build a 74-bed nursing home to support older people and those with dementia in the community, creating around 80 new jobs following their planning permission being granted.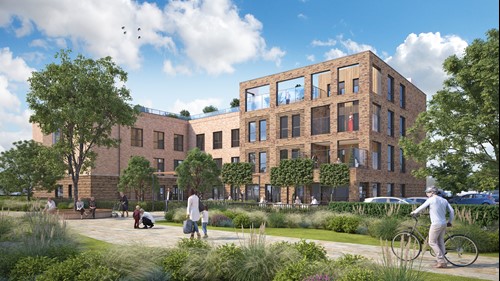 We will also be hosting a new series of waterfront placemaking activations and celebrations at Chatham Waters this summer. Look out for exclusive invites to stakeholder events in our next stakeholder newsletter.
Trafford Waters, TraffordCity

 
First homes at Trafford Waters to be affordable. 
Planning permission has been granted this month for a new affordable housing development at our Trafford Waters development – the first homes to be built at the site. 
The Trafford Housing Trust scheme will see 83 one and two-bedroom homes built at the Trafford Waters site within TraffordCity near to The Trafford Centre and the Manchester Ship Canal. Trafford Waters is to provide 3,000 new homes, over 5,000 jobs, a 20 acre of public park, a primary school, offices, amenity retail, hotels and community space. 
Work to build the affordable homes will start early summer 2023. Read more here.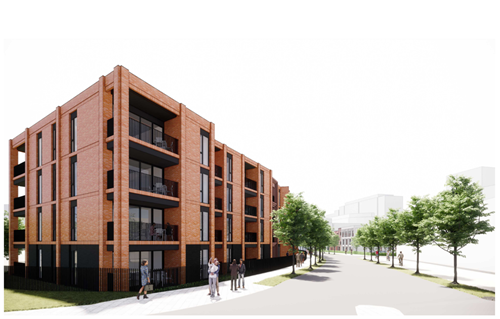 X1 Developments announces plans for 208 new homes.
Residents have been asked for their feedback on X1 Developments' plans for 208 new homes for sale at Trafford Waters before a planning application is submitted. 
The proposals include a mix of homes from 1-bedroom apartments to two-bed town houses across two buildings. A large resident roof terrace garden would also feature within the scheme and residents would have access to a range of public green spaces, including a new waterside park, as part of the wider Trafford Waters development.
Find out more here.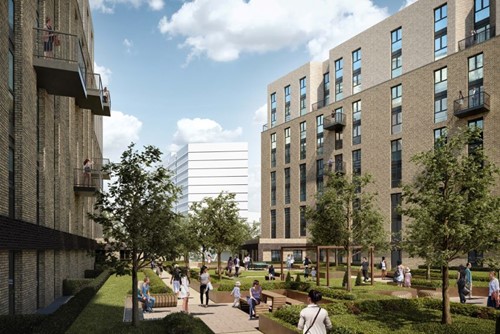 Projects to watch:
Planning decision imminent on bringing specialist dementia care home to Trafford Waters
Montpelier's scheme to build an 82-bed care home at Trafford Waters will offer tailored dementia care as well as a range of facilities including an on-site bistro café, hair salon, cinema, rooftop garden and space for community events, relaxation and exercise.
You can find out more about the plans here.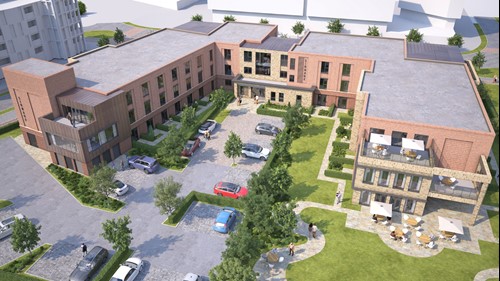 Video: Look inside our first new homes at Redbridge Quay 
Redbridge Quay is our new waterside neighbourhood in the emerging Northbank district of Wirral Waters.
The development, previously known as East Float, has now officially been named as Redbridge Quay due to its proximity to the famous red bridge in Wirral docks. It follows Peel L&P taking over the whole development from Urban Splash earlier in the year.
Each home at Redbridge Quay uses modern methods of construction and will exceed all carbon reduction targets with town houses designed to be more than 50% energy efficient than the average new build home.
The first Redbridge Quay residents moved into their homes in December and the show home will be open to the public from Saturday 18 March 2023.
Take a look at the flythrough video of the homes here.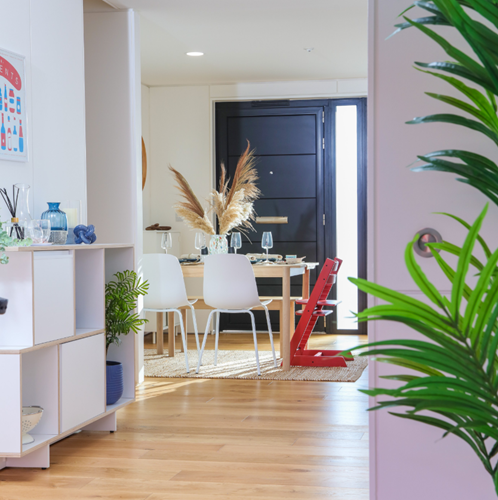 Planning approved!
This week Wirral Council have approved our plans to build a world class maritime centre of excellence, focused on innovation, engineering, R&D, entrepreneurship and training at the heart of Peel L&P's Wirral Waters.
The Maritime Knowledge Hub will be a high-level industrial and maritime facility, supporting the region's £5bn maritime ecosystem. Find out more here.
Projects to watch:
Our award-winning Millers Quay development is progressing fast with the topping out of the first two blocks set for June this year. Millers Quay will be made up of 500 one- and two-bedroom apartments deliver significant social impact in Birkenhead and The Wirral.
Hythe, Birkenhead's first speculative Grade A office building in decades, has reached 75% capacity following the addition of its newest tenant, Causeway. Hythe at Wirral Waters has been praised for its environmental credentials, including its high standards in sustainability and its BREEAM-Excellent rating. Find out more about Hythe at Wirral Waters here.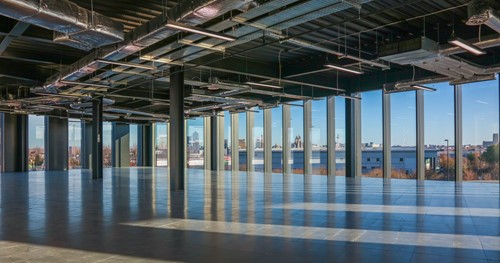 We're continuing progress with our major new green public realm project within the MEA Park neighbourhood at Wirral Waters. The Greenway will provide a walkway and off-road cycle route separated from the road via a landscaped corridor, incorporating sustainable drainage, trees and a wildflower meadow.
Everton, Eurovision and the evolution of Liverpool's iconic dockland
Between Patagonia Place and ROMAL's new waterside development, more than 600 new homes will be under construction at Liverpool Waters in the next 12 months. With Everton's new stadium, the Isle of Man Ferry Terminal and a range of key projects, there are now over £700m of live construction projects taking place across Liverpool Waters. 
Planning approved!
This week Liverpool City Council have approved our plans for a brand-new public park and essential infrastructure to enable the delivery of approximately 2350 homes, with biodiversity, sustainability, and heritage at its heart. The recent planning application for Central Park and surrounding plans will pave the way for a new sustainable community alongside public open space, parks and active travel routes. Find out more here.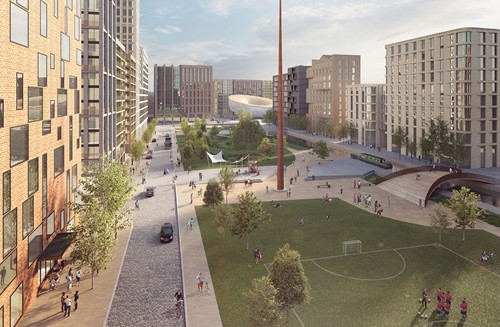 X1 announced as new developer of Patagonia Place at Peel L&P's Liverpool Waters 
Leading UK property company X1 has been announced as the developer of Patagonia Place, a 31-storey residential development of 278 homes at Princes Dock, Liverpool Waters. Liverpool-based Vermont has been appointed as the main contractor for the development and work is already underway More here.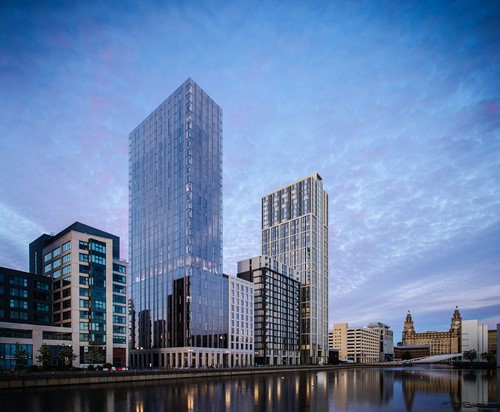 'ARRIVE' to launch at Liverpool Waters 
We're excited to also announce that our flexible workspaces called ARRIVE are set to expand for the first time from Salford's MediaCity to No.10 Princes Dock, in Liverpool Waters. ARRIVE in No.10 Princes Dock will provide space for over 60 desks and will feature a boardroom, meeting rooms, a kitchen breakout area and focus rooms.  
ARRIVE will also bring along an exciting events calendar to the already thriving Princes Dock community which is made up of residential and commercial developments sitting alongside hotels, restaurants, and coffee shops.  
More here. 
Exciting progress for Everton's new stadium 
The roof structure of the north stand at Everton FC's stadium is now complete, after the last truss was secured at the end of February. The new stadium at Bramley-Moore Dock will be an iconic landmark within our Northern Docks neighbourhood at Liverpool Waters and will be surrounded by public open space and heritage spots. 
Take a look at the most recent video of Everton's new stadium at Liverpool Waters here.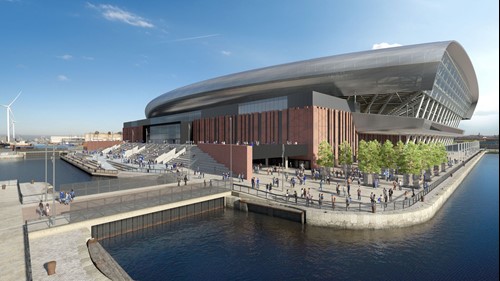 Eurovision heads to Liverpool 
And finally, the hottest ticket in town is happening just a stone's throw from Liverpool Waters as the city gets ready to host Eurovision on behalf of Ukraine. The Grand Final will take place in the Liverpool M&S Bank Arena on Saturday 13 May with semi-finals on Tuesday 9 and Thursday 11 May.  
Make sure you're following our Peel L&P and Liverpool Waters social channels for the latest news on events in and around Liverpool in the run up to the international song contest.  
Projects to watch:
With the completion of the ferry terminal this summer, ROMALS's £100m development of 330 new smart homes, retail spaces, amenities and incredible public realm starting onsite, and planning approval for the new park and infrastructure, the Central Docks neighbourhood will also see significant progress in 2023.
Planning permission granted for Yorkhill Quay
Our proposals for Glasgow Waters to transform a currently derelict brownfield site and reactivate the River Clyde waterfront to help create a diverse and thriving community connecting the west end to the city centre have been successful! The Outline Planning Consent granted by Glasgow City Council in December 2022 includes 1,100 new homes, alongside a 200-bedroom hotel, commercial space and 2,500 square metres of land for leisure use, including adventure golf.
Work is expected to start towards the end of 2023 to develop Glasgow Waters and help the Clyde attract further investment in retail, leisure and tourism as well as creating much needed homes and new jobs.
Watch our video to see our vision and plans for Yorkhill Quay here.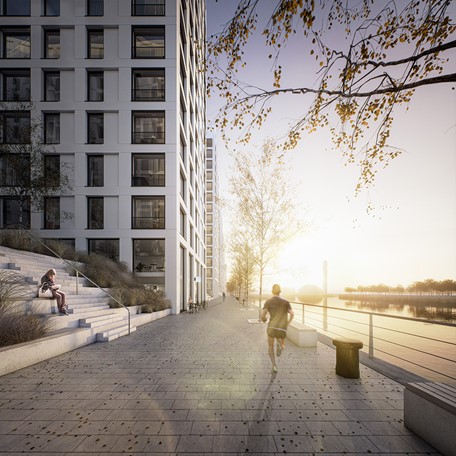 Project to watch:
Work to start at Beith Street
Following planning permission being granted for 424 homes, works are due to start this summer.
Project to watch:
A planning application for 159 Build-to-Rent homes is due to be submitted next month with an anticipated start on site for late 2023. Manchester Waters will regenerate of a former 26-acre brownfield dockland site, located between Manchester City Centre, Salford Quays and MediaCity.