03 Mar 2023
Residents invited to have their say on plans for more new homes with open space at Trafford Waters
Residents are being asked for their feedback on plans for 208 new homes as part of the latest phase of development at Peel L&P's Trafford Waters site.
X1 Developments have launched a public consultation for the homes which will include a mix of properties from 1-bedroom apartments to two-bed town houses for open market sale across two buildings.
A large resident roof terrace garden would also feature within the scheme and residents would have access to a range of public green spaces, including a new waterside park, as part of the wider Trafford Waters development.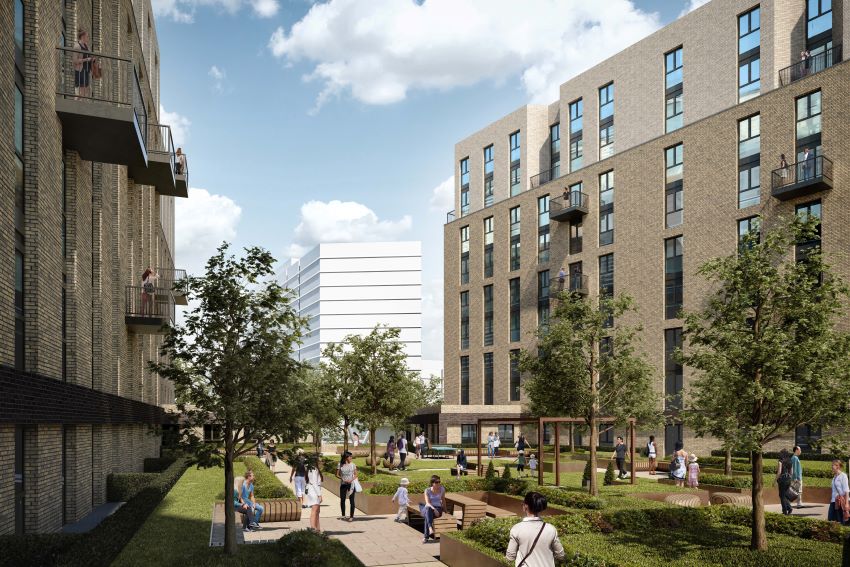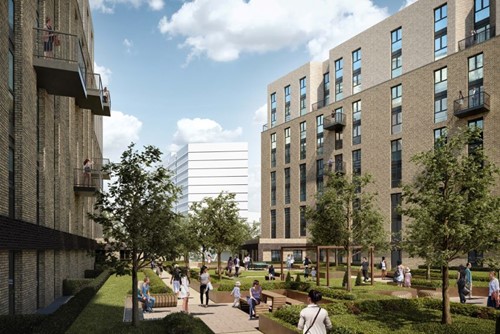 The proposals are the third residential scheme to be brought forward at Trafford Waters within TraffordCity close to the Trafford Centre and the Manchester Ship Canal.
Set to be completed over the next 20 years, Trafford Waters will create 3,000 new homes, over 5,000 jobs, a new primary school, 20 acres of open space and leisure and office space.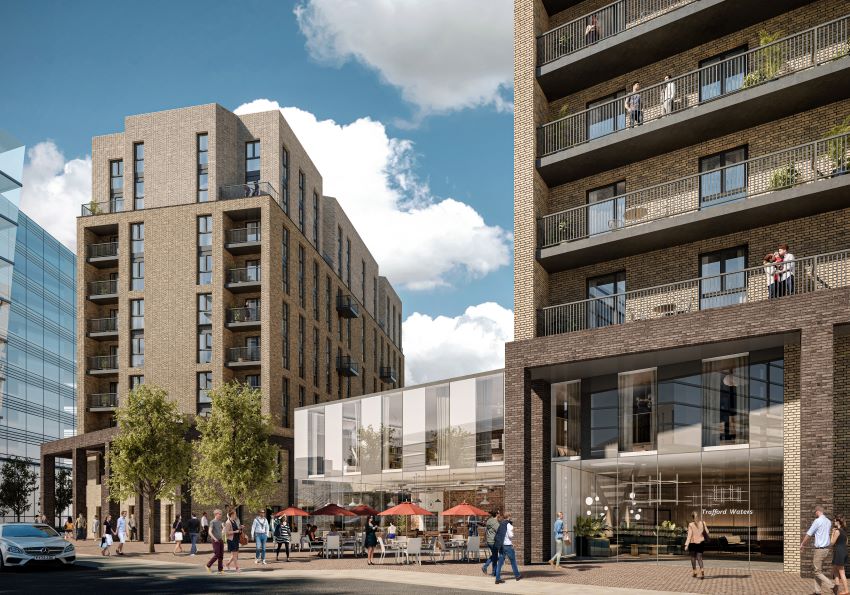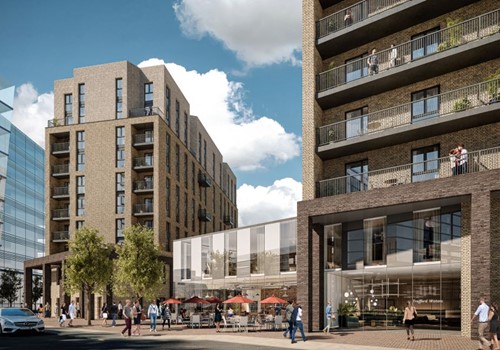 X1 is working with Peel L&P and Trafford Council to develop the plans and is asking for residents' views to ensure the development suits local needs.
James Whittaker, Peel L&P's Executive Director for Development said: "We're pleased to see plans for more homes get underway to offer a wider choice of housing at our Trafford Waters development to meet local demand.
"X1's proposals will offer homes for private sale which, together with the plans for affordable housing and a care home that are already in progress, will begin to create a new community that suits a range of needs and ages."
Find out more about the proposed development and have your say at https://www.traffordwaters-parcel3.co.uk/. The consultation will be open until 10 March 2023.
Photos – CGI of the proposed X1 Developments scheme at Trafford Waters.