16 Mar 2023
Retail round up: New deals, new stores, & new brands
EL&N to open first North-West base at Trafford Palazzo
Peel L&P has agreed a lease to bring leading Instagram-able café and lifestyle brand EL&N to Trafford Palazzo, a part of TraffordCity. This will be one of EL&N's first ventures based in the North of England which will see the international brand occupy a site within the grand Italian mall space.
The brand launched in Mayfair, London in 2017 and has since been established as the leading cafe and lifestyle brand with their iconic flower walls, pink interiors and eye-catching menu offering which encourage customers to create picture perfect moments.
EL&N has commenced their installation programme focused on an opening in time for Easter.
You can find the full story here.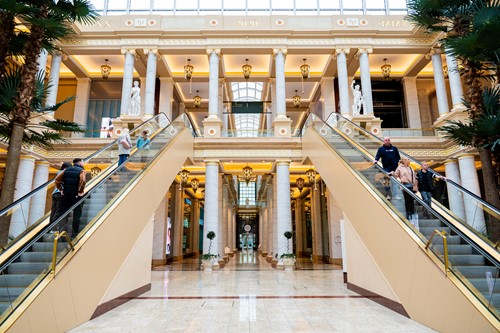 Loaf opens their first store in Scotland at Peel L&P's Straiton Retail Park
The doors to Loaf's new Edinburgh "Shack" at Straiton Retail Park are now open. The leading British furniture business with a distinctly relaxed style has chosen Peel L&P's Straiton Retail Park as the location for their first showroom in Scotland.
It is Loaf's biggest showroom in the UK to date and features a mezzanine which houses a mattress testing "arena", a swatch station and heaps of new goodies including armchairs, bedroom furniture and accessories. There's also space dedicated to smaller "Loafing Supplies" to house items including mugs, candles and hot water bottles which customers can purchase and take away there and then.
Loaf's showroom at Straiton Retail Park also features a unique chill-out area with retro arcade games and a colouring station. More here. To see more first-look photos, head over to our Instagram!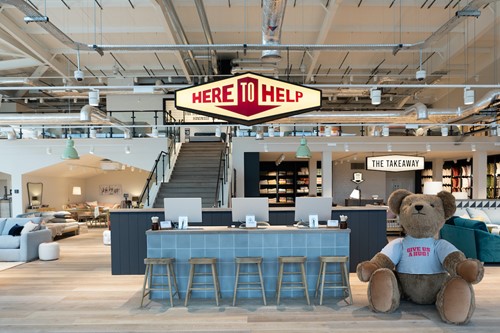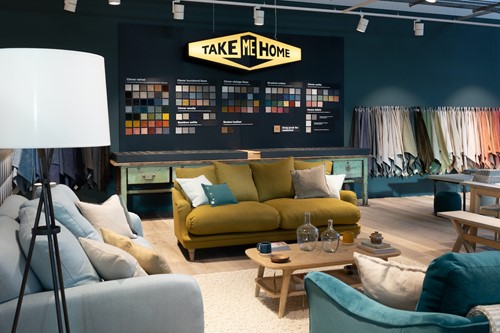 TK Maxx relocates to Peel L&P's Straiton Retail Park, Edinburgh
TK Maxx has chosen to relocate into our Peel L&P Straiton Retail Park. As the leading retail park in Scotland, Straiton Retail Park is well-known for bringing together the biggest brands from the lifestyle, convenience and food sectors to be the best-in-class destination for retail and experience.
We are proud to be a trusted partner of choice for TK Maxx, working together across our nationwide retail portfolio. More about Straiton Retail Park here.
M&S to open brand-new food halls at our Peel L&P Retail Parks in Stockport and Barnsley
High street retailer M&S has announced it is returning to Stockport and Barnsley with two new food halls. The new store at our Stockport Retail Park will create 70 new jobs to support the local economy and will offer local customers a brilliant place to shop. The store in our Barnsley Retail Park is scheduled to open in autumn 2023.
We have built a strong and trusted working relationship with M&S across our Peel L&P Retail Parks and we are proud to be bringing such a well-loved, quality brand to our Stockport and Barnsley Retail Parks, M&S will be a great addition. 
More about our Peel L&P Retail Parks here.