08 Nov 2019
Revised plans for Horwich homes will help protect area's views and address local housing shortage
New revised plans to build much-needed family housing in Bolton aim to provide new homes and additional environmental and social enhancements to the surrounding area.
Bolton Council initially had concerns about the landscape impact and refused the application following a public inquiry into Peel L&P's plan for housing on land off Victoria Road including Horwich Golf Course in July. Peel L&P has taken on board the advice from the government's inspector and has realigned the north east site boundary from its proposals to help protect the area's views.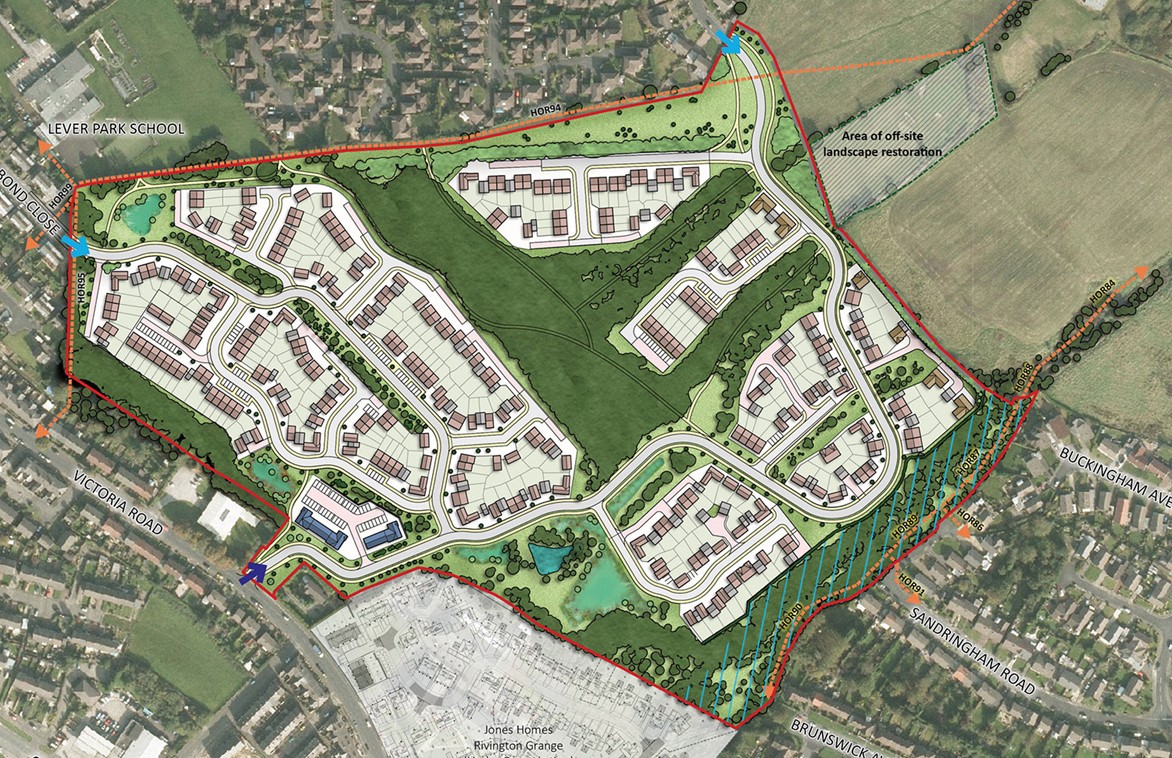 The development has now reduced by two hectares from Peel L&P's original plans for 300 homes which were submitted back in 2017.
While the Planning Inspector dismissed the original scheme based on the impact to the landscape, he was clear that the site would make a positive contribution to meeting the Borough's housing need without undue harm on the surrounding area following revisions to site boundaries which have been considered.
The revised outline plans, which have now been submitted to Bolton Council, will see around 50% of green space retained within the development and improved access to public footpaths.
The scheme will provide a mix of homes for sale including apartments, bungalows and two to five-bed family properties. A third would also be earmarked for people with affordable housing needs.
As part of the plans, Peel L&P will make education contributions to St Joseph's RC High School and towards highway improvements at Beehive roundabout where the council has identified a funding gap.
Furthermore, Peel L&P will support recreational improvements at Old Station Park in Horwich and ecological enhancements to Nellie's Clough which runs through the site.
Peel L&P acquired Horwich Golf Club in 2012 and has since helped to keep the struggling business running for the past eight years.
Philip Rothwell, Peel L&P's Planning Director said: "We've listened to local people's concerns and the Inspector's recommendations about the impact on the landscape and have made a number of changes to our plans to retain and further enhance the area's surroundings.
"There is a significant shortfall of housing in Bolton and our proposals will help the council to meet its five-year supply on non-greenbelt land with benefits to local education, transport and recreational facilities for the community."