26 Sep 2023
SEVEN BRO7HERS SERVES UP AT LIVERPOOL WATERS FOR AUTUMN POP UP
SEVEN BRO7HERS BREWING CO will front an exciting new food and drinks pop up arriving at Princes Dock, Liverpool Waters.
The dockside space is designed for after work drinks, local resident hang outs and as a new extension of the Liverpool docks. SEVEN BRO7HERS, which also has a beerhouse in Wolstenholme Square, will front the 20ft unit that has a capacity for 100 and is situated in a prime location at the far end of Liverpool's Princes Dock.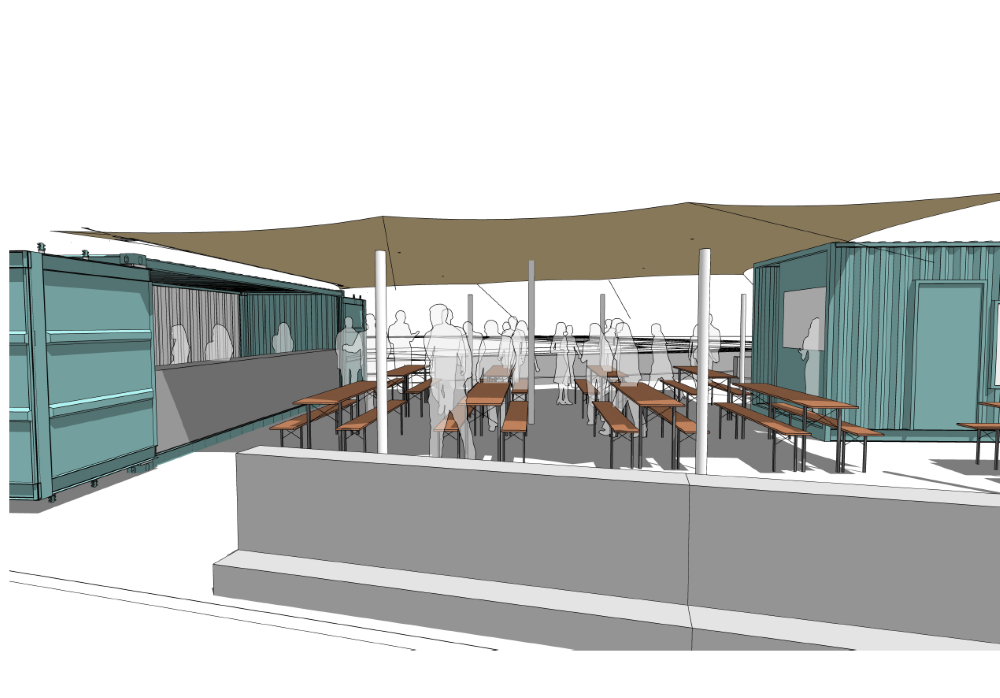 The bar, which opened on the 22nd September, is an ongoing collaboration between SEVEN BRO7HERS and Peel's Liverpool Waters aiming to bring more footfall to the area that has undergone huge development with new apartments, offices, business space as well as retail and leisure. The area is also closely located next to the cruise shipping docking station on the River Mersey as well as being a short walk from the busy Liverpool business district.
With regular events planned out across the pop-up, the space will encourage more traffic down to the far end of the Liverpool docks. Events include 'Thirsty Thursdays' for nearby businesses to network whilst enjoying beer, snacks and paddle boarding, Bloc Party for apartment residents in local complexes to make the most of the new venue on their doorstep and Oktoberfest as a celebration of all things beer.
Keith McAvoy, CEO of Seven Bro7hers said: "We've been welcomed by the Liverpool community with our beerhouse in the city centre, and we're excited to keep serving Liverpool residents, visitors and businesses with this new pop up. Collaborating with the team at Liverpool Waters and joining great hospitality businesses nearby like Moose Coffee and Bean is another great step for us as we continue to grow and expand our brewery.
"The location is one that we foresee being busy and thriving, and we hope to see it become a resident's favourite and a 'go to' for businesses and those looking to find a new space to enjoy a beer or two beside the water."
Chris Capes, Development Director at Liverpool Waters added: "This latest activation at Princes Dock will complement our existing offering and we look forward to welcoming residents, local businesses and other visitors from both the Liverpool region and further afield to sample our exciting new space.
"The Liverpool Docks is not only a huge tourist attraction but it covers so much of the city's waterfront and this partnership with SEVEN BRO7HERS will offer another opportunity to enjoy all that we have to offer here at Liverpool Waters."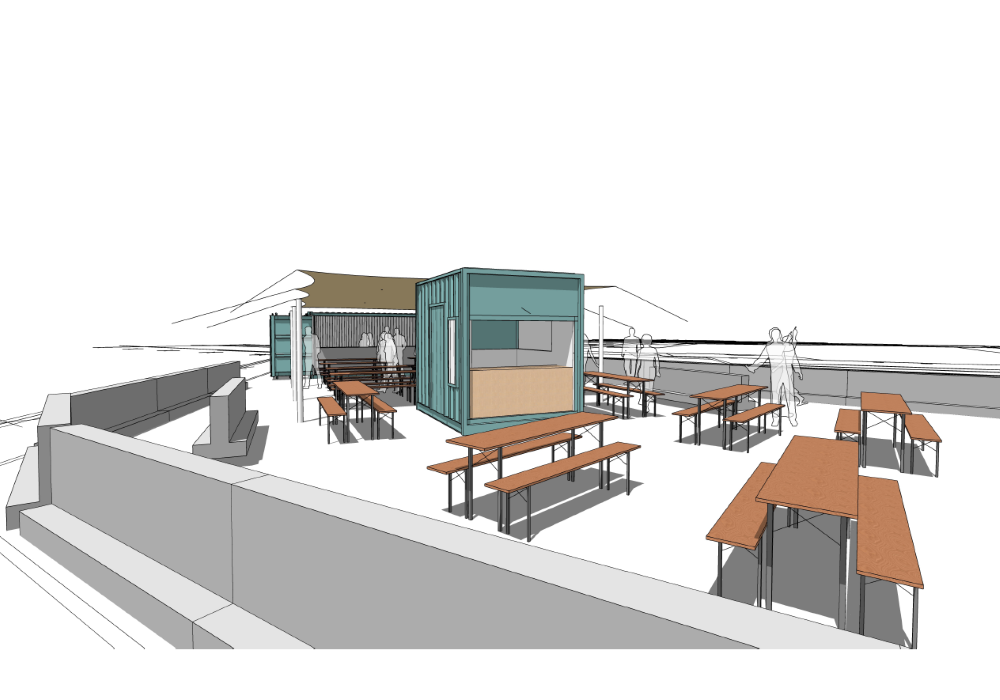 This latest development from SEVEN BRO7HERS comes as the brewery is attempting to raise £500,000 through crowd funding in a bid to build a new 'forever home' as it expands to meet rapid production demands. The new site will house a brewhouse, custom-made distillery, packaging, and operations, as well as an onsite taproom and restaurant.
SEVEN BRO7HERS have four successful beer houses and a taproom across Salford, Manchester, and Liverpool. Most recently the brothers opened a summer pop-up in Manchester City Centre within the 'Kampus' residential complex; there are currently discussions in place to make this a permanent fixture in the portfolio. In July 2020 they opened their partnership bar at Manchester Airports new T2 Departure Lounge, operated by HMS Host International.
To find out the latest news from Liverpool Waters, visit: Liverpool Waters