10 Jul 2023
Smashing success for Chatham Waters' first Summer Social
Family run regeneration business Peel L&P, local Kent based contractor O'Halloran & O'Brien and award-winning property developer X1 Developments partnered up again last week to deliver a memorable waterside event which brought together the Chatham Waters community.
Over £100 million has been invested into Chatham Waters to create new public realm, improved infrastructure and plenty of spaces for the community to use including the waterfront boulevard and dock gardens, which were the hub of activity during the recent Summer Social.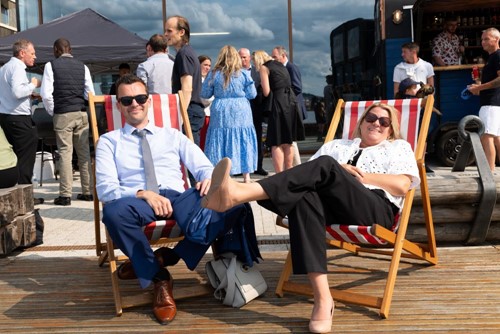 The event, which brought a glimpse of Glastonbury to Gillingham, had local street food traders including Sienna Pizza, Pink Diamond Catering and Mojo's Box Bar lining the waterfront boulevard, whilst Twist of Rock took to the stage, performing classic festival hits to get the crowd going.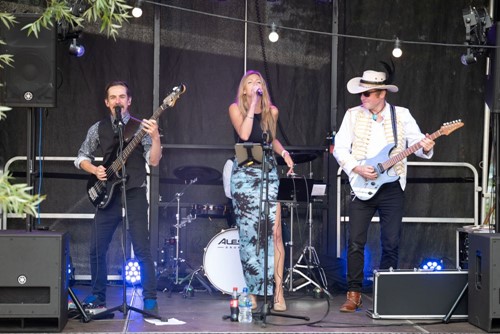 Families enjoyed playing giant garden games and residents continued the festivities into the early evening, with neighbours coming together to share picnics and relax in deckchairs as they took in the scenic sunset views over the docks.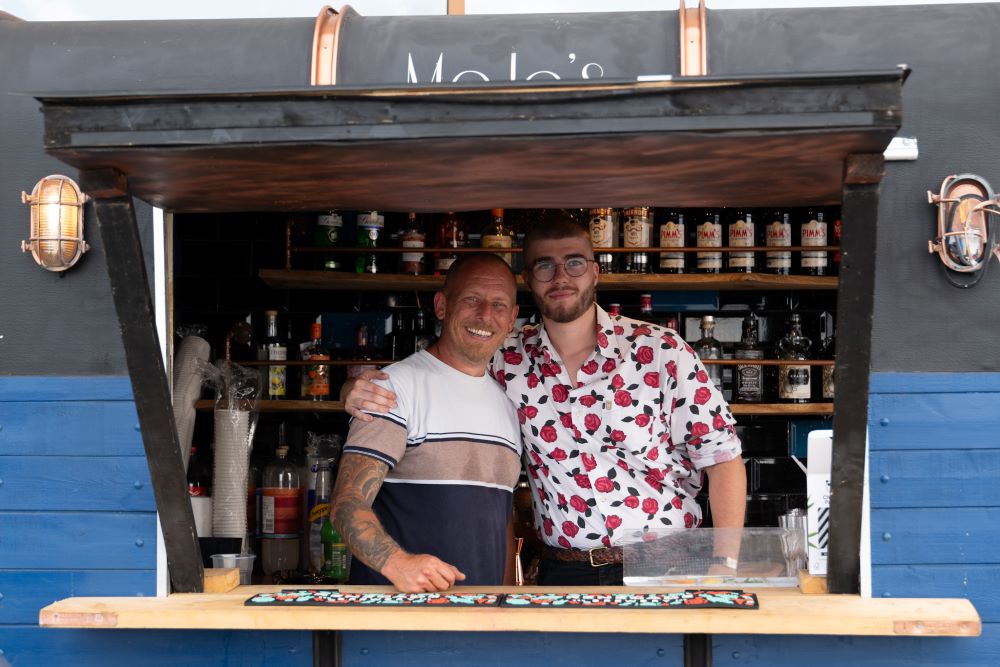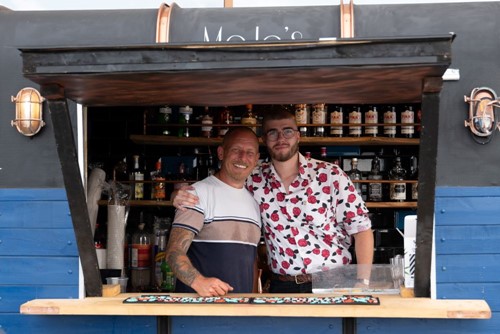 Local Resident Samuel Ashaye, who attended the event with his family said: "I have lived in the X1 Chatham Waters building for over two years and the recent Summer Social was the most fun we have had as a community so far!
"It was a pleasure to meet Peel L&P and the different teams involved in growing our neighbourhood. It was a day to remember for me and my neighbours, we all had fun, we all feel more united and shared the love, creating new friends and new memories."
Cllr Lia Mandaracas, Member for Gillingham North ward added: "It was lovely to meet the team at Peel L&P and residents of Chatham Waters. It is great to see multi agency collaboration working so well and opening up interesting conversations about future employment prospects in Medway."
The Summer Social followed on from more celebrations across the site, as Peel L&P and Legal & General Affordable Homes celebrated the topping out of 'Cavalier Court' – a significant milestone for the development.
Peel L&P set themselves a target of creating 25% affordable housing on site at Chatham Waters and they have worked closely with Medway Council to find a structure that works, enabling the creation of 237, high-quality, new and affordable homes, which is one of L&G's largest affordable housing schemes in the UK and shows a strong commitment Chatham Waters.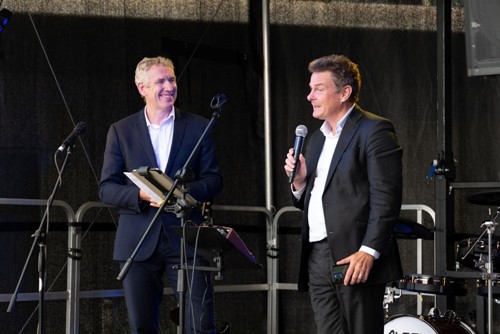 Attendees of the Chatham Waters Summer Social included apprentices who worked on the Cavalier Court scheme, students and staff from the onsite Waterfront UTC, local businesses, representatives from Medway Council, community groups including the Medway Town Sea Cadets and organisations from the Kent Developers Forum and Locate in Kent.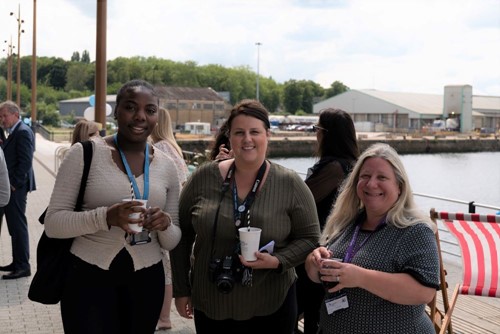 James Whittaker Executive Director – Development at Peel L&P said: "We are so pleased with how our first Summer Social at Chatham Waters has been received.
"Chatham Waters isn't just about creating new homes, new jobs, new opportunities and new spaces to enjoy; it's about building a community. The Summer Social was all about bringing our community together.
"Local businesses, neighbours, families, workers, students and apprentices; everyone got involved and came together to celebrate this special place.
"We want to say a huge thank you to everyone who attended and our partners, X1 Developments and O'Halloran & O'Brien for supporting the event."
Kieran Duggan, Group Chief Executive of O'Halloran & O'Brien added: "Engaging with the emerging community at the Chatham Waters Summer Social was a rewarding experience.
"As a local company it was a thrill to see how positive the residents and stakeholders were about the development to this point and the appetite to continue the regeneration of Chatham Waters was very apparent."
Dan Wright, Marketing Manager at X1 Management, said: "We're so grateful to our friends and colleagues at Peel L&P for organising this event. It's a demonstration that developments like Chatham Waters aren't just homes - they're communities. The need for affordable homes both for sale and rent is clear in the current economy, but it's also vital during uncertain times that we stick together, whether that be with friends, family or even our neighbours.
"The topping-out ceremony and social events held at Chatham Waters are testaments to the collective vision we share for providing high-quality homes, bringing investment and regeneration to key areas, and bringing people together. It's a partnership of determination to deliver for our residents, and we look forward to a brighter future of brighter homes to forge thriving communities".
Find out more about Chatham Waters here.
See more images from the event here.