20 Jun 2022
Tim Hortons announces new restaurant at TraffordCity
Iconic Canadian restaurant brand, Tim Hortons®, has today announced that due to strong demand it will open a drive-thru restaurant at TraffordCity, later this year. The announcement follows the opening of its first venue within the city centre at the end of May – and will be its eighth within Greater Manchester. Local fans will be able to get their hands on its famed coffee, delicious donuts and signature Timbits in the Western part of the city, when doors open later this year.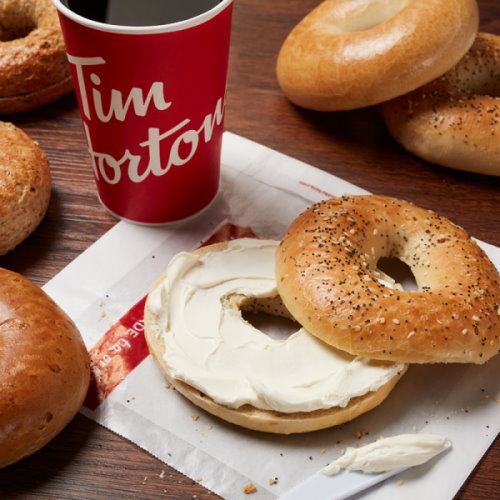 Located on Barton Dock Road, the brand will create another 75 jobs for the local community, on top of the 300 it has already generated since its inception in the city five years ago. Offering a combination of full-time and part-time roles, the restaurant will offer impressive progression and training opportunities to all successful applicants. The announcement also forms part of the brands plan to double its estate across the country by the end of 2023.
The TraffordCity restaurant will span over two floors to offer enough seating for up to 200 guests inside and 40 outside. The venue will also provide a takeaway service for those on the go and delivery options will be made available to those in the local area following the launch.
Well-known already by many in Manchester, customers can expect Canada's favourite coffee*, freshly baked donuts and Timbits®, as well as delicious breakfast, lunch and evening meal options, including hot sandwiches and wraps. Offering a wide menu throughout the day, the restaurant will also cater for those observing a halal or vegetarian diet.
Renowned for its impressive opening giveaways, locals and avid fans in Manchester are encouraged to keep their eyes peeled and follow the Tim Hortons Facebook, Twitter and Instagram pages for more news.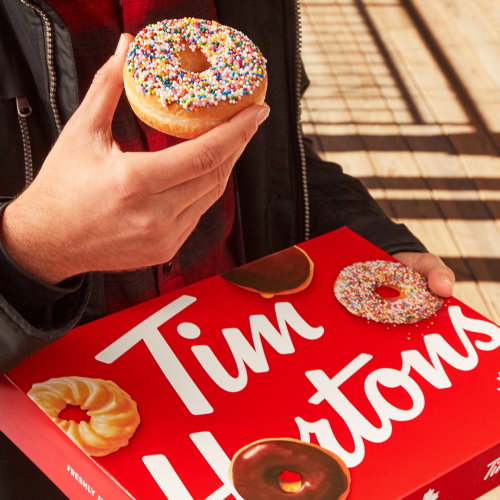 Kevin Hydes, Chief Commercial Officer of Tim Hortons franchise in the U.K commented; "Our opening at Trafford Park feels like the next piece of the puzzle in our quest to access more and more people in Manchester. It's a popular destination with lots of people visiting the area for leisure activities, football and shopping and this will be our first restaurant reaching those in the Western part of the city."
"We are lucky to have a great fanbase in the city and we are proud to have invested heavily into the community since opening our first restaurant here. This will be one of our biggest restaurants yet, spanning over two floors and we will be offering over 75 jobs to help deliver the quality service we're so well known for. We will be accepting applications from today via our website and look forward to connecting with our friends in Manchester."
James Whittaker, Peel L&P's Executive Director of Development said: "We are very pleased to be working in partnership with Tim Hortons to bring their popular offering to TraffordCity. TraffordCity is the UK's foremost retail, leisure and commercial destination and with so much to do and experience, we know that Tim Hortons will be warmly welcomed and further enhance our food and beverage offerings as well as creating even more jobs in the area for the local community."
More information about TraffordCity.