01 Feb 2023
Trafford Palazzo announces month long 'TP Feel Good Fest'
Retail and leisure destination Trafford Palazzo at TraffordCity will play host to a celebration of wellness this February as it launches TP Feel Good Fest, an energising, fun, festival programme for the whole family.
'TP Feel Good Fest' is the branded evolution of the successful 'TP Wellness' event which took place in February last year. The event saw more than 30 brands showcase over 379 hours of programming, attracting over 20,000 visitors.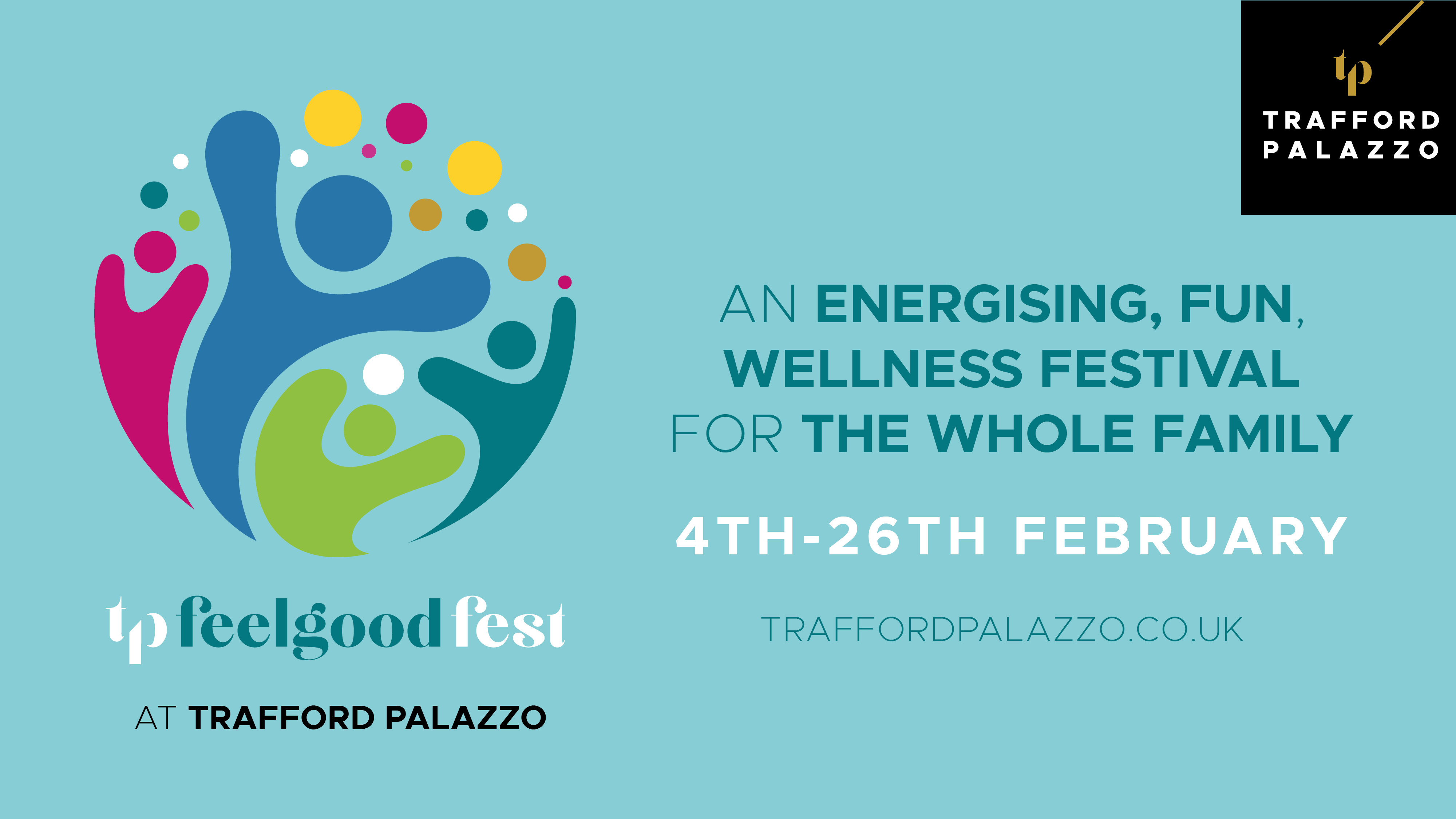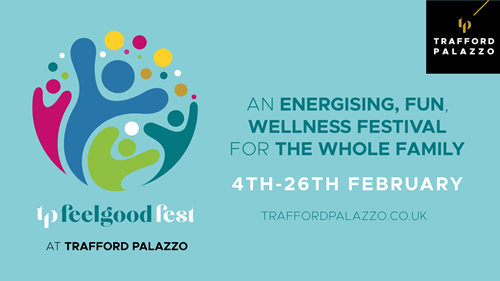 Centred around four key wellness pillars; emotional wellbeing, the environment, social, nutrition and fitness, the four-week event will commence on 4th February and run until 26th February. 
TP Feel Good Fest is designed to make visitors feel their best with a jam-packed schedule of activities featuring some of the region's most popular health and wellness brands, vendors, and professionals.
All the events and activities will be free to participate and have been curated as a programme to suit all ages, with the key aim of encouraging health and wellbeing amongst Trafford Palazzo visitors and local communities.
Playing host to the monthly spectacular will be a fully furnished Wellness Hub, designed to create a positive space that encourages calmness and serenity.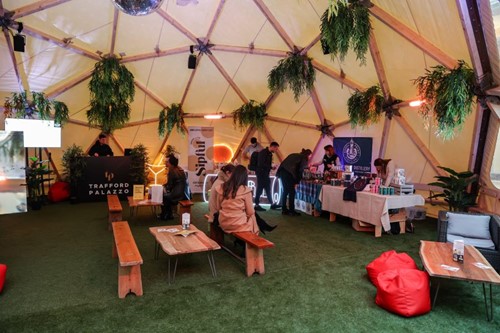 Throughout the month, activities will focus around one of the four key pillars, each designed to complement the other and to promote the highest form of wellness.
Mental and emotional wellbeing will be celebrated with activities including  yoga, meditation, breathing control, a 'Post-ivity Wall', and several relaxation activities with workshops based on resilience and self-confidence, reflection, and positivity.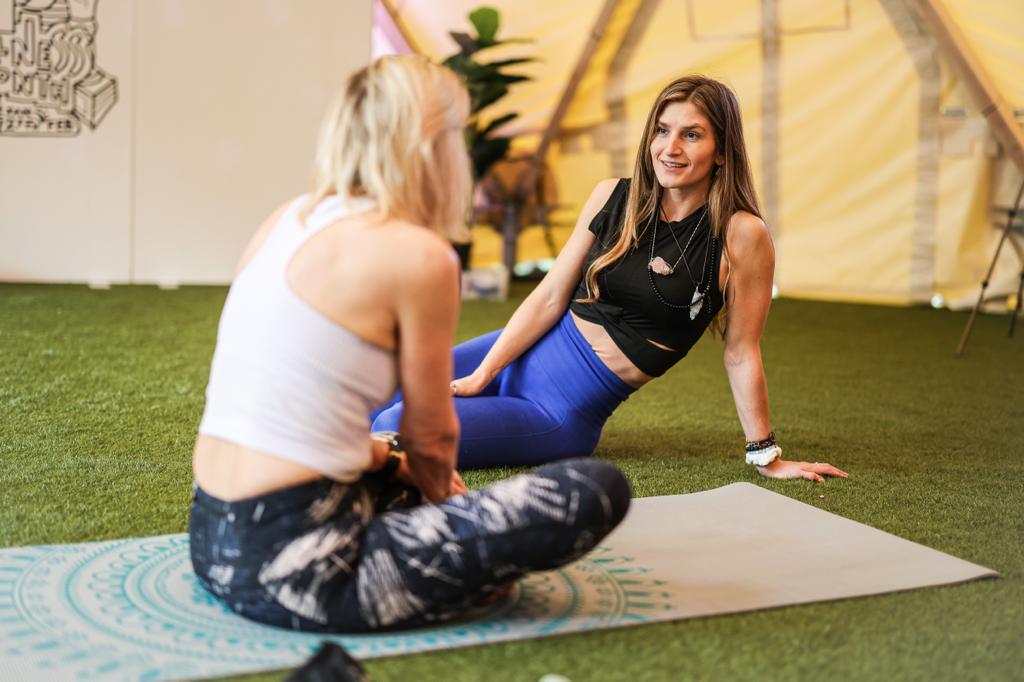 The social element of wellness will feature brands such as Trafford Golf Centre, Urban Reform and Sober Social, amongst others.  Entertainment will include a silent disco, local DJs, glitter face painting, feel good garden games, arts and crafts, pottery painting and adult bootcamps.
Championing the environment and its role in promoting health and wellbeing, Trafford Palazzo will welcome nature with yoga classes for all ages, and educational experiences from Crocodile Joe, allowing families to get up close with snakes, lizards, spiders, and other creepy crawlies and The Conker Club using materials from the outdoors to encourage children to use their imagination to create different works of art.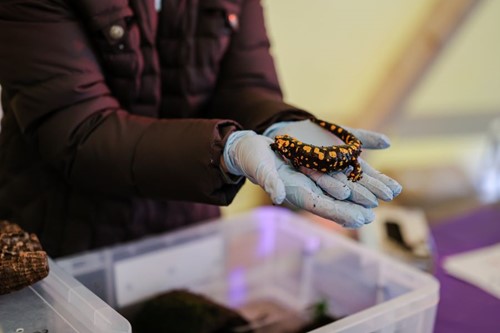 A focus on Nutrition and fitness is designed to encourage visitors to get active and eat fresh.  Trafford Palazzo will welcome back Miss Kick and Calculated Performance as well as several other exciting brands. Urban Reform will also lead an informative session, 'how to each healthy on a budget' followed by a live bootcamp.
Paying homage to the importance of balanced nutrition and fitness; children's bootcamp, dance workshops, yoga, and taekwondo demonstrations as well as adult fitness classes will also provide something for all the family to enjoy.
Ensuring visitors have food and drink on hand, healthy food traders and wellness cafes will join the fold Friday-Sunday.
Throughout February half-term, TP Feel Good Fest will offer additional free of charge activities for children, mother and baby mornings plus family friendly interactive games.
Mark Whittaker, executive director at Peel L&P said: "We are delighted to see our vision to host free wellness events for all, as well as provide the opportunity for small businesses to showcase their products and services come to fruition.
"Working closely with many local suppliers, our team has curated an exciting schedule and a bright, welcoming, and creative space for classes, workshops, guest speakers and vendors.
"Our events programme is becoming ever more popular, and it is brilliant to see so many visitors enjoying free activities throughout the year. Health and Wellbeing is extremely important, and this festival will provide something for everyone."
For more information and to access the full events schedule please see: https://traffordpalazzo.co.uk/news/tp-feel-good-fest
For more information about Trafford Palazzo, visit Retail and Leisure - Trafford Palazzo (peellandp.co.uk).