28 Apr 2023
Trafford Palazzo launches 'TP Glow' - a pop-up space for innovative brands to showcase, sell, perform, and engage.
TP Glow has been curated as a unique space for up-and-coming fashion, beauty, and lifestyle brands to showcase their products and services and engage with new and existing communities.
Complete with slick pop-up shop units, a 26ft catwalk, six dressing rooms, a DJ booth and LED lighting, TP Glow is situated in a vacant unit within the decadent Italian Mall space.
The fashion and lifestyle pop-up will open to the public on 6th May and will be in situ for a number of months.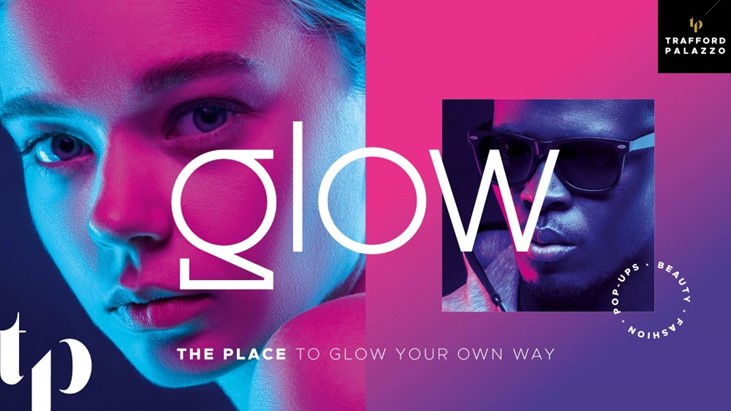 An array of distinct brands have already signed up to the space for the duration of May including, Manchester beauty salon House of Vanity, luxury designer rental newcomers and sustainable fashion champions; What's Mine is Yours, ethical activewear Kiht Collective and influencer favourite Mars the Label with more to be announced in the coming days / weeks.
Trafford Palazzo is becoming synonymous with exciting experiences, innovative brands, and one-of-a-kind offerings unlike any other retail destination.
Mark Whittaker, Executive Director – Property Investment & Management at Peel L&P said: "We are thrilled to be launching TP Glow - an unrivalled opportunity and an exclusive place for flagship brands to build their communities at Trafford Palazzo.
"This is part of our wider vision in supporting and attracting distinctive, cutting-edge brands, alongside those set to open at Trafford Palazzo this year.
"TP Glow will allow companies to curate their own experience and a space that will represent their brand whilst benefiting from flexible terms, affordable rates, a plug and play offering plus an amazing location with a strong community of consumers, plus the bonus of great transport links.
"The idea for TP Glow came from our desire to continue to create exceptional experiences at Trafford Palazzo and our aim is to make it as easy as possible for brands to bring along their products and their service offering, set-up quickly and start trading to take full advantage of the consumer footfall."
The space comes fully fitted with product counters, clothing rails, digital branding opportunities, changing rooms, access to a PA system plus a Wi-Fi connection.
The launch of TP Glow follows hot on the heels of Trafford Palazzo's most exciting opening, London's most instagrammable cafe, EL&N London which opened to the queuing public last week.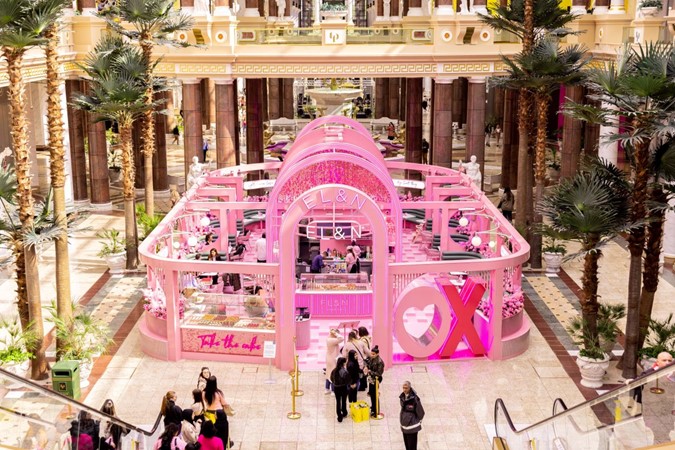 Throughout the event, a schedule of in-house unique events including one-off Masterclasses and Workshops will also be announced.
Landlord Peel L&P designed the space following an extremely successful pop-up event with beauty favourites House of Vanity earlier this year.
Kayleigh O'Donovan Director from House of Vanity said: "Following the success of our pop up with Trafford Palazzo earlier in the year, we are absolutely thrilled to be part of this brand-new TP Glow concept. We are so excited to offer our services and events alongside so many amazing brands and in such a dynamic and unique space.
"Our hairstyling bar is sponsored by the prestigious heat tools and styling brand Mark Hill Hair and we will be collaborating with our favourite brands and influencers to bring a full event schedule released on Tuesday 2nd May via our Instagram @houseofvanityuk. We can't wait to welcome guests to the new space."
Situated in the heart of the TraffordCity area, TP Glow is surrounded by an unrivalled collection of leisure, shopping, and food brands.
For any brands looking to be involved in an opportunity unlike any other, please follow this link for more information.
The full list of brands set to appear at TP Glow plus the schedule of events is also available here.