04 May 2022
Trafford Palazzo organises Mental Health Awareness Week event
Popular retail and leisure destination, Trafford Palazzo at TraffordCity has put together a special week-long activation from 9-16th May centred around Mental Health Awareness Week paying homage to this year's theme of 'loneliness'. 
A positivity tree will be installed in the main malls at Trafford Palazzo for customers to write messages of support.  A designated seating area around the tree will be in place for shoppers to take a break and have a chat to encourage communication and help those who may be feeling lonely. Organisers will work alongside The Chatty Café which is where customers can sit if they are happy to talk to other customers and grab a hot drink from vendor, Second City Coffee.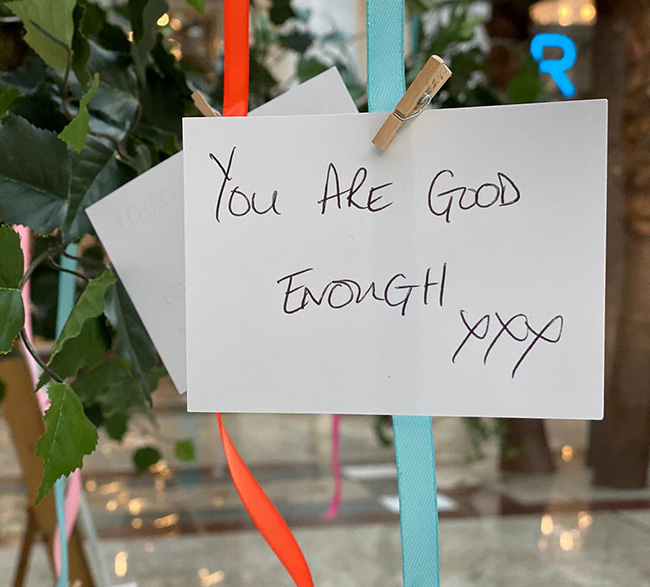 Kate Holland, Senior Business Marketing Partner at Peel L&P said, "We wanted to show our support during Mental Health Week and offer something tangible for our visitors and the Positivity tree has been installed to generate messages of hope and inspiration.  As this year's theme for Mental Health Awareness is loneliness, we are really proud to establish a 'Chatty Café' at Trafford Palazzo in conjunction with coffee operator, Second City Coffee. The cafe will welcome people who may be feeling lonely to chat and natter and take the time to read the amazing messages of encouragement and support from the public."
The tree, located in the main malls, opposite Primark, will be in place for the entire week (9th-16th May).