04 Oct 2022
Trafford Palazzo to host special remembrance event for Baby Loss Awareness Week
Trafford Palazzo are set to hold a special Global Wave of Light remembrance event on 15th October at 7pm where guests who have been impacted by pregnancy issues and trauma are invited to light a candle to remember those who have been lost during pregnancy and childbirth.
Trafford Palazzo's iconic fountain will be steeped in coloured light for the second year running with candles available to be lit – bringing bereaved parents, friends and family together in a safe and supportive remembrance.
Visitors will be able to buy candles of remembrance and purchase bags supported by My First Five Years and funds raised from sales and donations at the event will go to support, Tommy's, the largest UK charity carrying out research into the causes of miscarriage, stillbirth, and premature birth.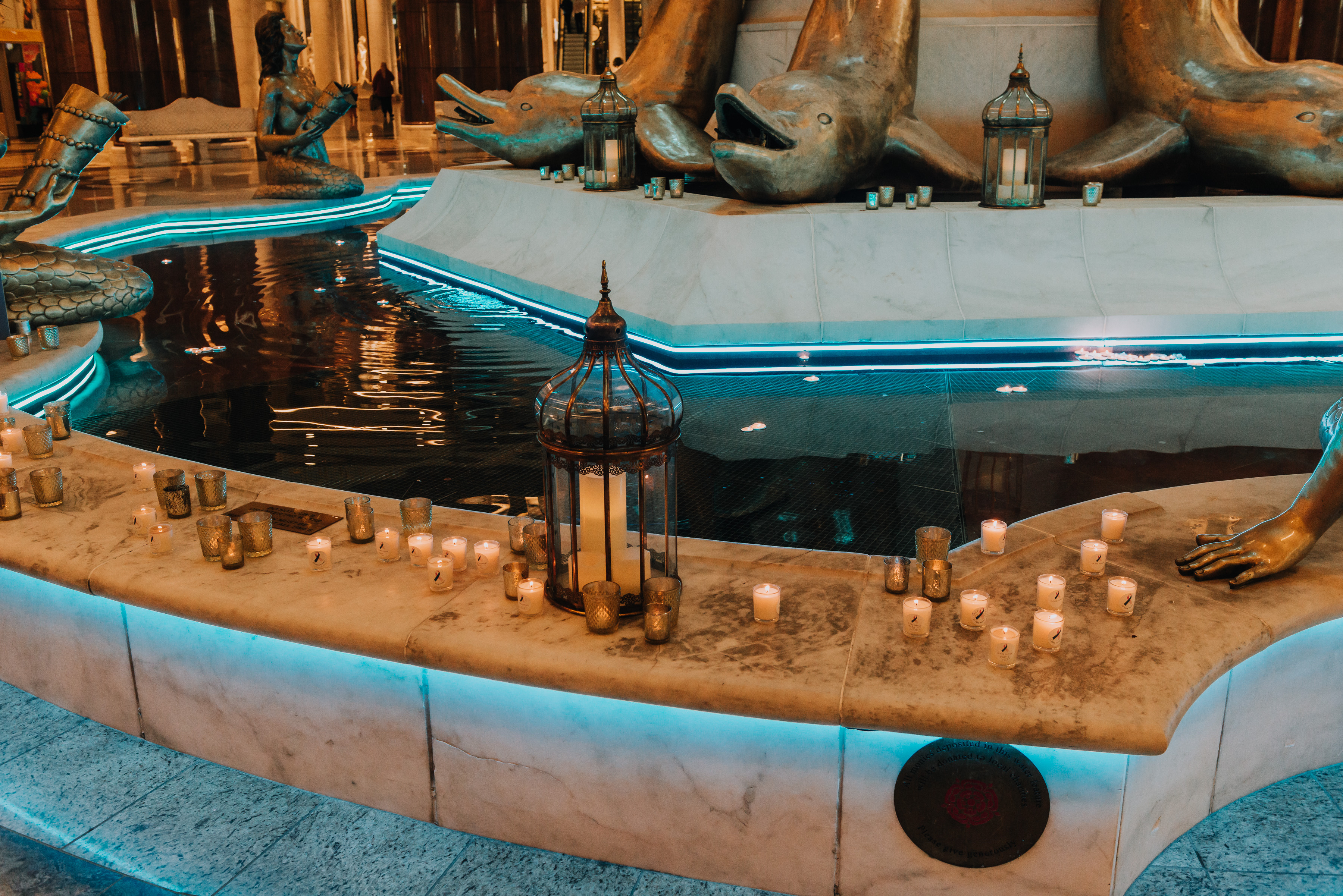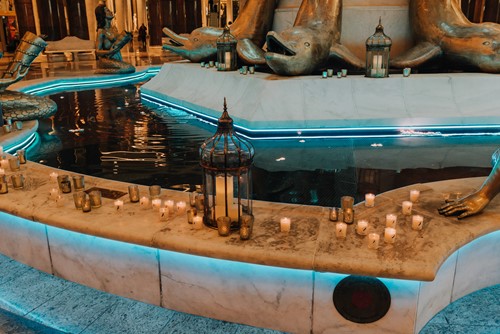 The event which was held for the first-time last year, has been organised in conjunction with Tommy's and the Rainbow Clinic team of midwives at Saint Mary's Hospital in Manchester who provide a specialist service for women and their families in a subsequent pregnancy following previous complications.
This is also alongside a group of female business leaders whose lives have been directly impacted by pregnancy, and baby loss as well as premature birth.
Kate Holland, Senior Business Marketing Partner at Peel L&P, said: "We are delighted to host the Wave of Light remembrance event at Trafford Palazzo, as part of Baby Loss Awareness Week to bring bereaved families together and allow them to unite with others across our communities alongside raising awareness of the important work the Tommy's Rainbow Clinic in Manchester does for the region.
"Being able to support Tommy's for the second-year running is a privilege for all those involved. The charity is shedding new light on the causes of stillbirth, miscarriage and preterm birth and have been significantly improving outcomes for mothers, their babies and their families."
Jacqui Clinton, Tommy's Fundraising Director, said: "As the leading pregnancy charity funding research, we've invested over £2.4m in the last year to help save babies' lives. Continuing to make research breakthroughs is essential for shaping and improving the support that's available for anyone who sadly loses a baby, and it's thanks to our incredible supporters that our scientists have achieved so much so far. We're extremely grateful to Trafford Palazzo for hosting this event, connecting a community, spreading awareness, and raising vital funds for our work."
1 in 4 parents lose a baby during pregnancy or birth, and 60,000 babies are born prematurely in the UK each year. Tommy's exists to help change this.
The Tommy's Manchester Research Centre focuses on understanding the causes of stillbirth, developing treatments to prevent it, finding ways to identify which pregnancies are at risk, and working with the NHS to improve antenatal care to help reduce stillbirth rates in the UK. Since 2010, the research centre has reduced the stillbirth rate in the Greater Manchester area by 32% against a much lower national average rate of reduction.
All the money raised at Trafford Palazzo's Wave of Light event will help Tommy's to support families during pregnancy, baby loss and premature birth, while Tommy's scientists continue their work to find out why pregnancy sometimes goes wrong and how it can be prevented.
To find out more about Trafford Palazzo, visit Retail and Leisure - Trafford Palazzo (peellandp.co.uk)
For more information about Baby Loss Awareness Week at Trafford Palazzo, visit TraffordCity In support of Baby Loss Awareness Week