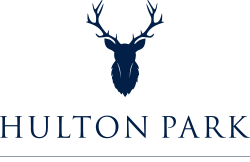 Hulton Park is of one of the most remarkable historic estates of North West England which transferred to Peel L&P's ownership in 2010.
Our proposals seek to regenerate this fantastic but degraded landscape in a sympathetic way which secures a lasting positive legacy.
We remain committed to our vision to create an iconic international golf destination at the estate based around participation, skills, tourism and investment.
Around 1,000 new homes are also proposed around the fringes of the estate, creating a mixed community for living, playing and working whilst meeting local housing needs.
The project will also facilitate multimillion-pound investments in local infrastructure, including a new primary school on adjoining land and a new access road that will relieve junction congestion in nearby Westhoughton.
We are currently seeking the following planning permission:
• Detailed planning permission for the Hulton Trail and golf resort (including the golf course, clubhouse, associated structures and buildings, hotel complex, heritage restoration and golf academy).
• Outline planning permission for the residential communities, with the highway access as a detailed matter.
A public inquiry into the plans is due to be held from 1 October to 6 November.
For more information, please visit: www.hultonpark.co.uk
Business Parks
& Logistics