Energy &
Natural Resources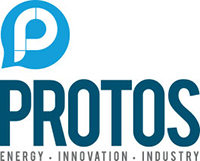 Protos is the destination of choice for energy, innovation and industry. Boasting unrivalled connections to some the region's biggest industrial forces, Protos clusters together innovative technologies in energy generation and resource management that are leading the way on the clean growth agenda.
Set on the south bank of the Manchester Ship Canal in the North West of England, the 134-acre site has full outline and part detailed planning consent for environmental technologies, general manufacturing and distribution uses. It has enviable transport links providing access to UK and International markets.
The area around Protos is at the forefront of UK manufacturing and home to a concentration of energy intensive users. Protos can deliver lower cost and lower carbon energy directly to local businesses, helping the UK meet our zero carbon goals and protecting and growing the high value manufacturing jobs that have made this region thrive.
£170 million investment has already been delivered at site including a 21.5MW biomass facility.
To discover what plots are available at Protos, please contact us.
For more information, please visit: www.protos.co.uk
Business Parks
& Logistics