Returned Results 60
The Vic
MediaCityUK, The Quays, Salford, Manchester M50 3SP
---
The Vic is a complete redevelopment of a character building in MediaCityUK.
It is the anchor of Harbour Lane – an area with health, wellbeing and mindfulness at its core. Communal spaces have been re-imagined inside and out to reflect the needs of modern business with Wi-Fi enabled areas dedicated to promote flexible co-working, innovation and creativity as well as natural green spaces to retreat to for quiet reflection and calm.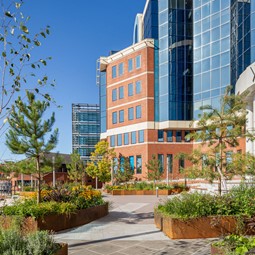 ---
White Tower
MediaCityUK, Salford, Manchester M50 2EQ
---
Entered via the newly refurbished ground floor reception, the office floors in White are located on levels 2, 3 and 7.
The space provides a high level of flexibility, together with an atrium which features across each floor, giving the accommodation a natural, creative edge. Our new concept, Arrive, is situated on floors 4-6 of White.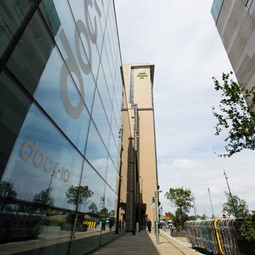 ---
Orange Tower
MediaCityUK, Salford, Manchester M50 2HF
---
Orange rivals the most prestigious office buildings in the UK.
Its floor to ceiling windows offer amazing views and acres of light.
Arranged over 12 floors, the space has been designed to BCO Grade A standard meeting the highest standards of design and flexibility.
---
Tomorrow
MediaCityUK, Salford, Manchester M50 2EQ
---
Tomorrow is a new, exciting and imaginatively designed workspace for digital and creative businesses.
It's big, bright, beautiful and waiting for you. Downstairs: pay-per-minute sitting room and co-working space to meet, greet, work or relax.
Upstairs: 6 large flexible floor plates, with spaces from 955 sq. ft, to fully make your own.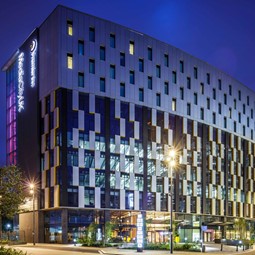 ---
Blue
MediaCityUK, Salford, Manchester M50 2BH
---
Blue offers the highest standards of design, innovation and flexibility for businesses.
The accommodation is offered gives occupiers the ability to carry out their own bespoke internal fit out and add their own individual identity.
Alternatively floors are available completed to a Cat A finish including raised floors, suspended ceilings and full air-conditioning.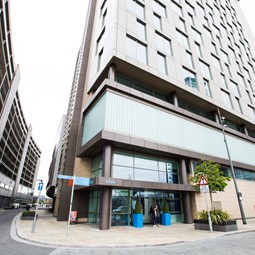 ---
The Greenhouse
MediaCityUK, Salford, Manchester M50 2EQ
---
The Greenhouse offers an ideal solution for small creative businesses looking for flexible, quirky office space.
The three storey building is home to a range of creative, media and digital companies.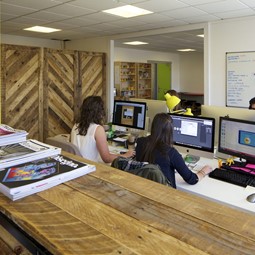 ---
The Landing
Blue MediaCityUK, Salford, Manchester M50 2ST
---
The Landing is a hub at the heart of MediaCityUK for high-growth technology and digital start-ups, scale-ups and SMEs.
It provides workspace (offices and co-working), incubator programmes, user testing labs and Barclays Eagle Labs. The Landing provides the technical infrastructure and connectivity to ensure its 120+ companies can turn new technologies into happy, sustainable businesses.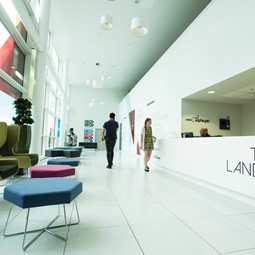 ---
Arrive
MediaCityUK, Salford, Manchester M50 2EQ
---
Arrive – leading edge office space for the adventurous, the ingenious and the about-to-go-stellar.
It's a place where ideas get sparked, connections get made and cool stuff gets done.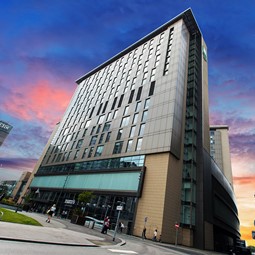 ---
No. 1
Princes Dock, Liverpool L3 1EJ
---
This retail unit is located on the ground floor of the No.1 building in the well established Princes Dock neighbourhood.
The unit is currently in shell condition and benefits from a floor to ceiling window shop front.
The unit is in short walking distance of 4 current residential developments, 3 office buildings and 2 hotels with more than 4 future developments set to begin in the neighbourhood.
---
King Edward Triangle
Unit 16 King Edward Rise, Gibraltar Row, Liverpool, Merseyside L3
---
6,768 sq ft (628.7 sq m) industrial / trade counter unit to let at King Edward Triangle, Liverpool Waters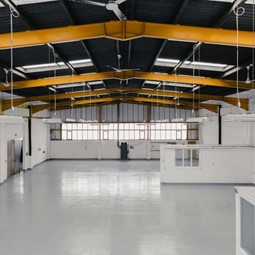 ---