Land and
Communities
Our substantial land portfolio provides a
wealth of opportunities. We have 
extensive experience in recognising 
placemaking opportunities through 
identifying opportunities, masterplanning 
and working with partners to deliver 
developments across a broad range of 
sectors.
Previous
Next
Creating place and
opportunity
We are proud to have a long history in creating places and spaces for people to live, work and enjoy now and for many generations to come.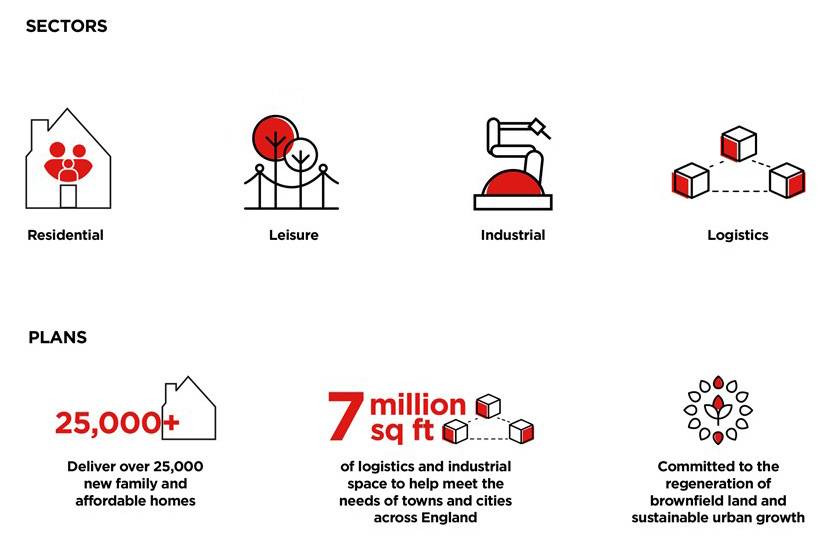 Where we operate
Bolton Communities
Partington
South Lancaster
Ellesmere Port
Haydock Point
Medway and Swale
Wigan Communities
Salford West
Greater Manchester Mosslands
Bury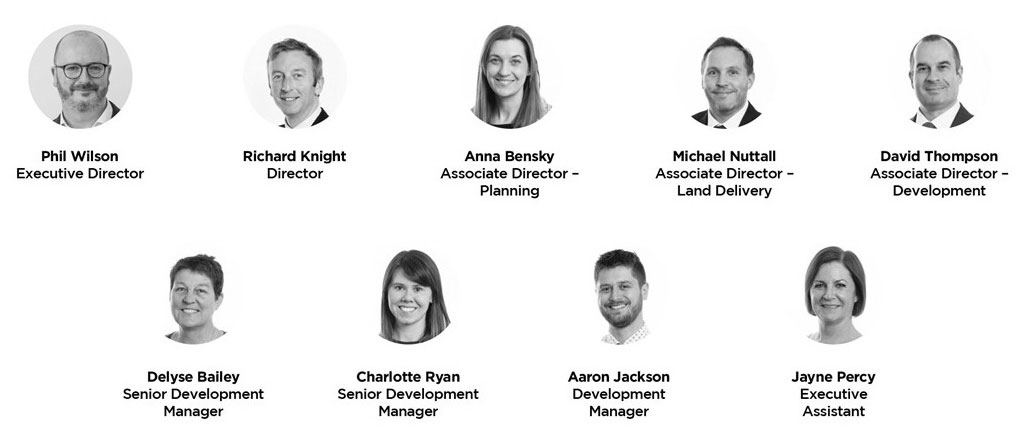 We take a long-term approach, working with local authorities and other partners through local plans and project master planning, delivering development opportunities for the market and related companies such as our sister house building company, Northstone and our partner logistics and ports companies PLP and Peel Ports.
We handle a huge variety of projects, from major new communities with new community facilities, and bespoke residential development sites, to employment sites including large scale logistics warehouses creating employment opportunities.
We believe in building a greener future through the creation of sustainable low carbon development, and listening to the needs of local stakeholders and communities. Local requirements are important to us in all our new developments and we plan meticulously to ensure that these are identified and met where possible. We know that access to nature, and health and wellbeing are important to communities at present more than ever. That's why we incorporate properly planned and designed open space and recreational facilities into our projects, retaining and enhancing ecology and nature conservation. In addition, many of our larger projects incorporate the creation of publicly accessible green open spaces such as country parks and natural environments such as Speke and Garston Coastal reserve close to Liverpool John Lennon Airport.
We work with a wide range of partner organisations such as the Royal Horticultural Society through the RHS Garden Bridgewater project at the Worsley New Hall and Gardens site in Salford.
For general enquiries about Land and Communities, please Click Here
If you have a Leasehold specific enquiry, please Click Here

If you have an Estates specific enquiry, please Click Here