Case Study: Renewables, Frodsham Wind Farm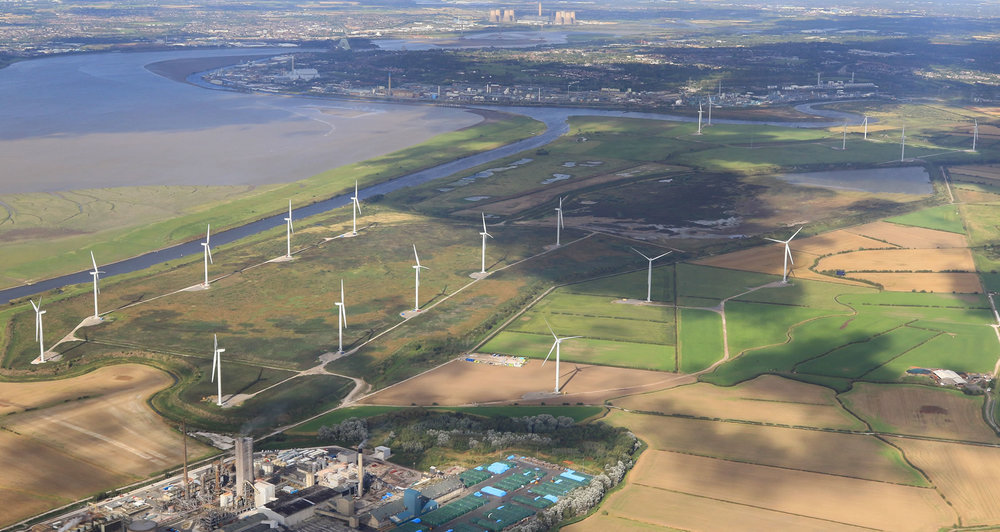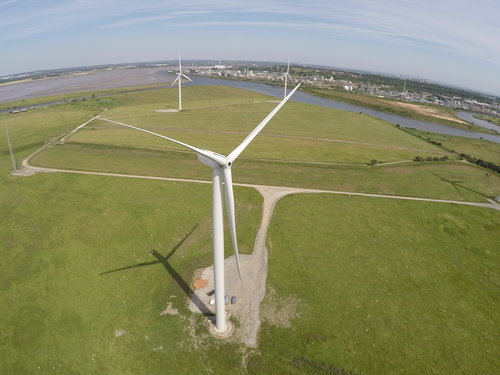 In 2017, Peel Energy (now Peel NRE) partnered with Belltown Tower to complete one of the England's largest onshore wind farms consisting of 19 Nordex wind turbines in Frodsham, Cheshire. 
The 50MW site, generates renewable electricity to the grid, enough to supply the equivalent of around 25,000 homes per year saving almost 200,000 tonnes of carbon annually. 
Consent for the wind farm was granted by the Secretary of State in 2012 and since it has been operational, it has helped to create an energy cluster in the area with Peel NRE's Protos energy and resource hub next door specialising in plastic recycling, hydrogen generation and energy from waste.  
Visible from the M56, Frodsham Wind Farm's proximity to oil refineries, fertiliser plants and glass-making factories at Ellesmere Port presents a real opportunity to help decarbonise heavy industry. 
More than 100 hectares of land around the wind farm have been enhanced to create better habitats for wildlife including birds, badgers and bats. 
The Marshes Community Benefit Fund set up by the wind farm in 2016, has also contributed over £480,000 to local projects and hosted many educational visits to the site for schools and universities as well as guided walks for local people.  
Frodsham Wind Farm was bought by the Foresight Group in 2019.
Case Study: Nationwide Power Reserve and Land Supply, UK Power Reserve


Peel L&P has worked with UK Power Reserve Ltd, a leading energy provider, to build a number of reserve power generation and storage facilities across the country to support the National Grid at times when demand is likely to exceed supply.
We provided land for these one-acre sites and UK Power Reserve has installed the technology which has a standby supply of approximately 20MW per location.
We helped UK Power Reserve to find the most suitable sites for their power stations to be developed quickly and with cost effective utility connections. As our partnership grew, we also identified and purchased third party sites for UK Power Reserve to develop more energy facilities.
Today, there are 11 operational sites in the UK with possibilities for expansion as market conditions allow.
Developments like this are supporting the economy to move away from fossil-based fuels towards a largely renewable electricity supply and we're working with other operators to build similar sites.